« An Interesting Idea: Free Tuition At Elite Schools, Paid By Their Massive Endowments (CBD)
|
Main
|
Pre-Super-Bowl Football Thread (CBD) »
January 31, 2016
Food Thread: Fermentation; It's What All The Cool Kids Are Doing [CBD]
Yeah....I got nothing.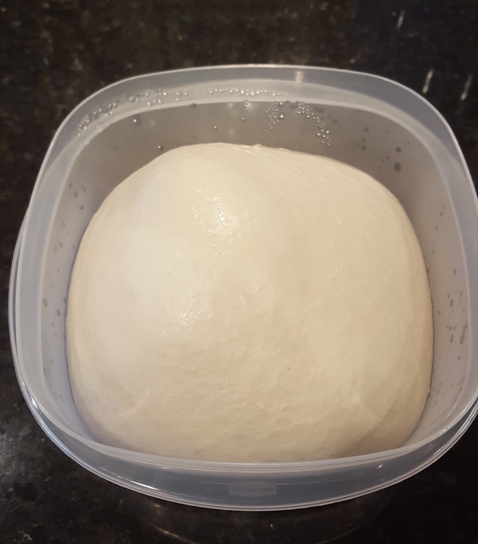 This is a little experiment I tried. My standard pizza dough recipe with an 18 hour, 57° rise. I made one, and it was quite good, but then put the rest of the dough into the refrigerator for six more days. Why? I have no idea. Maybe because I am reading a book called Proof: The Science of Booze, which discusses in great detail the science of fermentation.
Anyway, after that long, cold fermentation, when I opened the container i got the expected whiff of sourdough, but also an interesting aroma of booze and maybe some other things....the byproducts of fermentation (besides CO2 and alcohol) that add complexity to whatever happens to be fermenting; booze, bread, salami, etc.
If you look carefully at the photo, you can see some vapor that has condensed on the container and surface of the dough. That's sort of a pain when making pizza, but the dough behaved really well, with nice loft and a great tangy flavor.

******
[Taken today, and I was supposed to be at that table, but life sucks sometimes]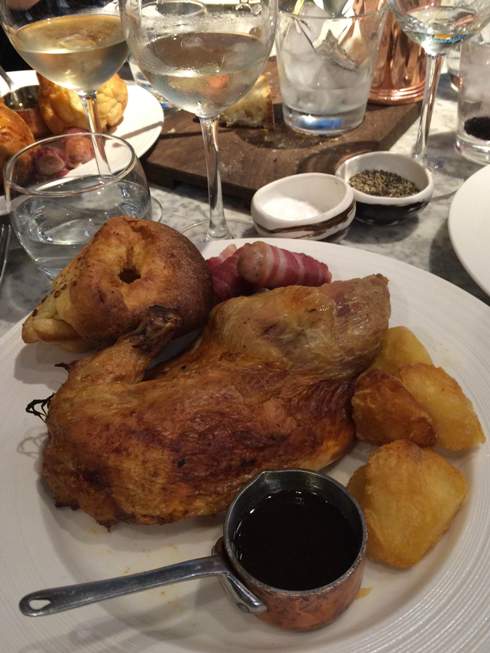 The "Pub Roast" has been an English tradition for hundreds of years. It's really just an excuse to meet your friends on Sunday afternoon and eat traditional English fare. Whatever you may think of English cooking, if there is a chance to get Yorkshire Pudding, I'm going to grab it.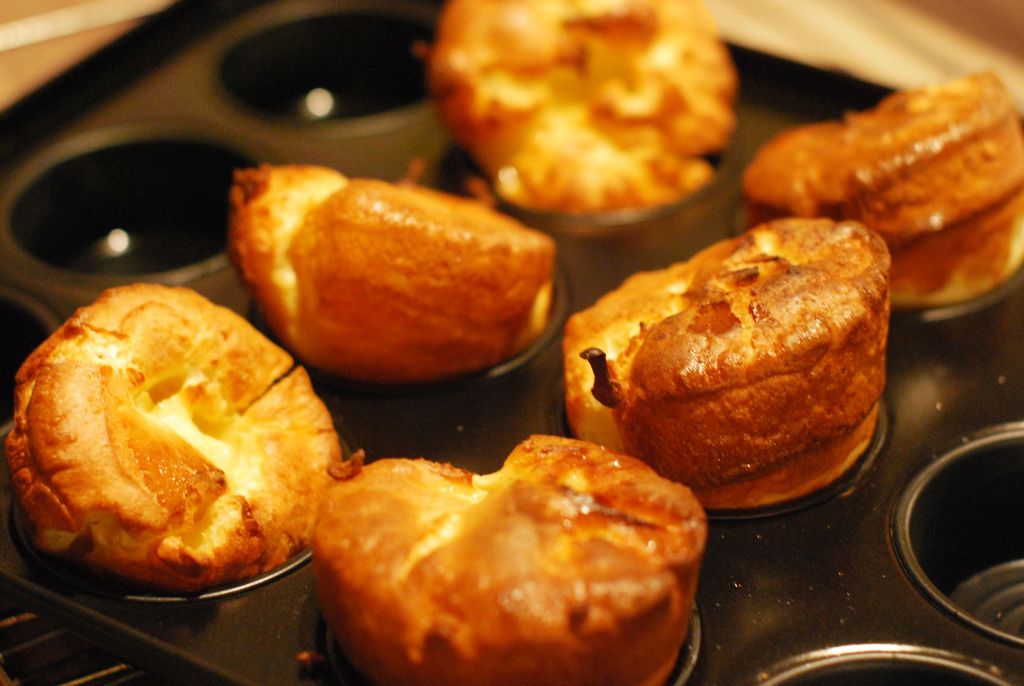 ******
No food is healthy. Not even kale.
Not a bad title, and what's even more impressive is that it is a Washington Post article! The writer occasionally veers off into what one would expect from the WashPo, but the premise is sound.
I submit to you that our beloved kale salads are not "healthy." And we are confusing ourselves by believing that they are. They are not healthy; they are nutritious. They may be delicious when prepared well, and the kale itself, while in the ground, may have been a healthy crop. But the kale on your plate is not healthy, and to describe it as such obscures what is most important about that kale salad: that it's packed with nutrients your body needs. But this is not strictly about nomenclature. If all you ate was kale, you would become sick. Nomenclature rather shows us where to begin.
This is important stuff. We are being played like pinballs by the media and the government. Just follow
"Dildo's Tips For What Diet Is Best For You."
Eat food you enjoy.
Eat lots of different foods.
Don't eat too much of anything.
Don't listen to idiots who write tips for what diet is best for you.
******
Here's a recipe from a Moronette whose name will remain in the mists of internet anonymity, and because I deleted the e-mail with her nic in it. She swears by the recipe. I have to admit that I was taken aback by the can of mushroom soup, but really, it's the same mushrooms I would be buying and cleaning and chopping and cooking and..... Yeah....use the damned can.
Pot Roast
• 1 (3 to 4 lb.) boneless chuck roast
• 1 ½ teaspoons House Seasoning*
• ½ teaspoon salt
• ½ teaspoon black pepper
• 2 tablespoons vegetable oil
• ½ small onion, wedged
• 3 cloves garlic, crushed
• 2 bay leaves
• 1 (10 ¾ ounce) can cream of mushroom soup
• 2 tablespoons Worcestershire sauce
• 1 can beef broth
• 5 potatoes, peeled & quartered
• 4 carrots, peeled & cut into 2" lengths
• 2 onions, wedged
• 2 tablespoons corn starch
• ¼ cup water
Preheat oven to 350ºF.

Add the House Seasoning, salt and pepper to a small bowl. Rub seasoning into the roast on all sides. Heat oil in a Dutch oven and brown the roast, searing it on all sides. Remove meat, and add onion and garlic to Dutch oven. Sauté for 1 to 2 minutes to absorb leftover roast juice. Place meat back into Dutch oven along with 2 bay leaves.
Combine the mushroom soup and Worcestershire sauce and pour over the roast. Add the beef broth. Cover and bake for 2 hours. Add potatoes, carrots and onions. Cover and bake for another 1 to1 ½ hours or until meat and vegetables are tender.
Remove meat and vegetables and keep warm. Discard the bay leaves. Put Dutch oven over a medium heat and add cornstarch/water mixture. Bring to a boil, stirring constantly. Season to taste. Pour gravy through mesh strainer to remove any lumps.
*House Seasoning: 4 parts salt, 1 part pepper, 1 part garlic powder.

******
And last but not least.....
Niedermeyer's Dead Horse
sent me this photo. I have no idea what to make of it, except that it is so ridiculous I am going to try it.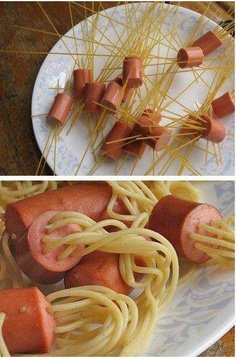 posted by Open Blogger at
04:00 PM
|
Access Comments