« Double Thread: The IG Had to Get His Clearance Level Upped Just to Read Hillary's Secrets-Soaked Private Email; CNN, MSNBC Awaiting Trump/Palin Event
|
Main
|
Ben Carson Suspends Campaign For Two Days Following Death of Staffer in Car Crash »
January 19, 2016
Decision Desk Needs Volunteers For NH Primary Night [CAC] [Reposted]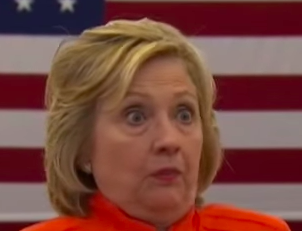 Hello again, readers of the blog I long ago betrayed.
With less than four weeks to go until the first primary, we have an ambitious project to provide on-the-ground coverage from New Hampshire on February 9th. We received a good number of volunteers from the first post we did for this, now with the deadline nearing, we are trying to fill in a few gaps for some of our daytime work.
So here exactly is what we need.
First, we need volunteers who are available in the morning, afternoon and/or the evening, to help us with a project I can't elaborate on publicly but which will play an essential role in calling the 1st, 2nd, 3rd, 4th, and 5th place winners on the Republican side. Volunteers must be available the night before (2/8 ) in Nashua for some on-site training and to pick up necessary supplies.
Ideally, we'd like volunteers who reside in Belknap, Cheshire, Stafford, Hillsborough and Rockingham Counties. It's easiest to put you somewhere when you aren't more than half-hour's drive (Belknap is especially important for reasons we will disclose to volunteers covering from there).
Less-than-ideally-but-still-welcome-if-you-can-commit-to-the-travel: volunteers in neighboring southern Maine, northern Massachusetts, eastern Vermont, and the rest of New Hampshire, who could still travel to our main office in Nashua AND cover assignments on 2/9. Estimated travel is 50-75 miles depending on your point of origin.
Time commitments:
Day shift volunteers will be needed at their stations for 2-2.5 hrs at three different times: roughly 7am-930am, 12noon to 230pm, and 430pm to 7pm, depending on when the polling place closes.
Night shift volunteers are also still needed for roughly 1 hour time commitments, roughly 7pm-8pm in most locations. These volunteers must have a laptop and ideally a smartphone.
Polling has found 2nd/3rd/4th/5th place a jump ball, and with such a crowded field, just knowing the winner isn't enough this time for a primary, hence our intent to go all out on this one particular race.
Email your township/county and contact info to us at aoshqdd (at) gmail.com if you can volunteer.
We hope you can join us.


posted by Ace at
07:41 PM
|
Access Comments