« STFU Thread: Obama Promises That SOTU Will Be More Obama-Centric Than In Past Years
|
Main
|
Server Maintenance »
January 12, 2016
Overnight Open Thread (1-12-2016)
"My language would be even more apocalyptic today," an unrepentant Mr. Ehrlich told the New York Times earlier this year. "The idea that every woman should have as many babies as she wants is to me exactly the same kind of idea as, everybody ought to be permitted to throw as much of their garbage into their neighbor's backyard as they want." Notice what Mr. Ehrlich is comparing to garbage.
I also said it's hard to date once you're a big Star Wars star because you don't want to give people the ability to say, "I had sex with Princess Leia."

-- Carrie Fisher, who apparently won't even throw a love bone to long-time loyal fans like a real princess would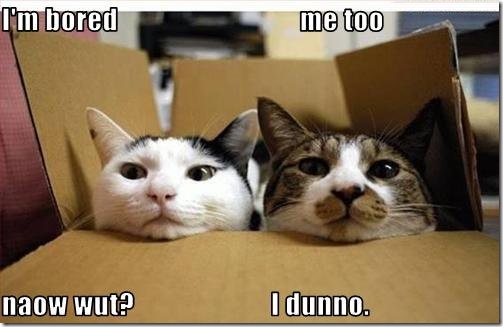 Vox: David Bowie at the Berlin Wall - the incredible story of a concert and its role in history
Yeah it's Vox but it's also a good read about David Bowie's 1987 concert performance next to the Berlin Wall.
The concert was held near enough to the border that many East Berliners crowded along the wall to listen to the forbidden American and British music wafting across the city, allowing these two halves of the city to hear the same show, divided but together.

"The mood was one of enjoying forbidden fruit," Olof Pock, then a 15-year-old kid living in East Berlin, later told Deutsche Welle. "We knew that this was somehow being done for our benefit."

When Bowie performed on the second night, he began by telling the crowd, in German, "We send our wishes to all our friends who are on the other side of the wall." He sang "Heroes," the song he'd recorded in Berlin a decade earlier amid the city's Cold War fear and violence.
And the people on the East side of the wall began to cheer and sing along.
"Many of the eyewitnesses claim that the violent police crackdown on the third night of the concerts ... were crucial in changing the mood against the state," the Guardian has written. East German authorities, by overreacting, had turned the gathering of concert listeners - people who just wanted to hear music - into a subversive political act.

A week later, US President Ronald Reagan visited West Berlin and, standing in front of the city's famous Brandenburg Gate, called on Soviet leader Mikhail Gorbachev to "tear down this wall."

Reagan's speech, along with the Concert for Berlin a week earlier, had helped change the mood around the wall, which had stood in some form or another for more than a generation. It was seen with renewed outrage, and viewed as less permanent than it had perhaps felt when Bowie had recorded the hopeless-sounding "Heroes" a decade earlier.
Because it's Rape Tuesday: St. Paul's School and a New Definition of Rape
We are in the midst of a significant cultural shift, in which we are redescribing sex that we vehemently dislike as rape, and sexual attitudes that we strongly disapprove of as examples of rape culture. For centuries, the legal definition of rape was intercourse accomplished by force and without consent. Many states have done away with the force criterion, and no longer require proof that the victim physically resisted the assailant or failed to do so because of reasonable fear of injury. With force absent from rape definitions, there has been increasing pressure on how to define consent. In the past several years, on many college campuses, consent has become affirmative consent, according to which not obtaining agreement before each sexual act is sexual misconduct. California and New York require affirmative-consent policies at schools receiving state funding. Some college campuses have gone even further and defined consent as not only positive but "enthusiastic" agreement to have sex. Anything short of that becomes sexual assault. It is not surprising that Judge Smukler, presumably influenced by these ideas, would say that, even though lack of consent had not been proven, this didn't mean that the girl had, in fact, given consent. Far-fetched at the time, Catharine MacKinnon's 1981 statement, "Politically, I call it rape whenever a woman has sex and feels violated," is effectively becoming closer to law, even if it is not on the books.
Bookworm on Leftists with Conservative Values, and the Virtues of Dancing With The Stars
Related: Greg Gutfeld on Why All Success in Life is Based on Conservative Principles
If only successful liberals would preach what they practice...
Semi-Related: Ray Mabus: No More Riflemen in the USMC
And affirmative action is coming to the MoH.
The WORLD AT WAR Series Now Free on Amazon Prime
I'm not sure when the 26-part 1973 series was added to the free programming available to those with an Amazon Prime account, but I noticed it on the roster for the first time while clicking through the Amazon video applet on the Roku box earlier this month. 20 years before the launch of the History Channel, the World At War played frequently on American TV in the mid-to-late 1970s. But for those who've never seen it, it's arguably the best video introduction to World War II that's ever been released. Produced by Thames Television beginning in 1969, the series featured the sonorous narration of Lawrence Olivier, powerful background music, loads of newsreel footage, and most importantly, interviews with all sides - soldiers who were still only in their 40s, and surviving former world leaders and politicians. (Contrast that with today's History Channel documentaries, which struggle to find surviving WWII infantrymen who are now in their late 80s and 90s.

We're very lucky that the World At War has been grandfathered into today's world of PC history - just imagine how today's SJWs and their love of both the airbrush and Black Armband History would have told the story of WWII.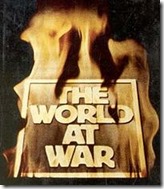 Why Young Adults Are Waiting to Grow Up
In much of the middle east young men are unable to afford moving out from the family home or getting married which leaves them in a long period of involuntary adolescent non-adulthood. And that means trouble.
In the 1990s, Singerman, an American political scientist, was researching family politics and networks in Cairo, when she found that many of the people she was studying were burdened with a common almost insurmountable problem: how to pay for marriage.

The costs go beyond simply paying for a big wedding. In order to qualify as worthy husbands, Singerman says, Egyptian grooms and their families need to save up for dower money or jewellery to give the bride. They also need to find a place to live and fill it with the many trappings of married life.

She found that when all of that was accounted for, the cost of marriage averaged 20,194 Egyptian pounds ($6,000 in 1999). That was equivalent to two-and-a-half times the total annual expenditure of an average Egyptian family.

Once you factor in the very high levels of youth unemployment, marriage becomes a nearly impossible goal. Singerman found that on average poorer male workers and their fathers had to save all their earnings for more than seven years to make it happen.

"This huge financial problem just kind of popped out and it was very central to lots of other issues as well," she says.

There is, for a start, the psychological impact on young people. Since pre-marital sex remains taboo, it is a lonely decade for many of these would-be grooms and brides.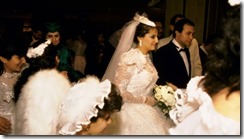 That Time President George H. W. Bush Escaped Japanese Cannibals
In WW2 nine airmen escaped from their planes after being shot down during bombing raids on a tiny island 700 miles south of Tokyo. Eight of these men were captured, tortured, beheaded and eaten. The 9th man was George H. W. Bush, the only one who survived.

...On the orders of Japanese Lt Gen. Yoshio Tachibana (pictured above), four of the eight airmen captured were butchered by the island garrison's surgeons for their livers and thighs which were skewered and cooked with soy sauce and vegetables. At the trial it was heard the Japanese soldiers believed the human liver to be "good for the stomach", as recalled by Adml Mori Matoba, who was hanged, along with Tachibana and three other soldiers, for murder and "prevention of honorable burial". The U.S military and international law did not specifically "deal" with cannibalism.

With eight of his comrades left to the fate of a nightmare island, the future president escaped a similar end because he bailed out of his plane further from the island's shores than the other crews, and despite a bleeding head injury, managed to climb on to an inflated raft. His co-pilot's parachute did not open. Japanese boats set out to capture Bush but several American fighter planes circled protectively overhead, driving them back with heavy fire. Bleeding, vomiting and weeping with fear, George H. W. Bush's ordeal went on for many hours until the giant black hull of the USS Finback submarine suddenly surfaced right in front of his raft. Having escaped just the clutches of death, he said to his rescuers, "Happy to be aboard".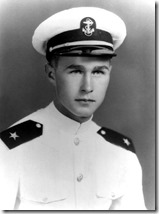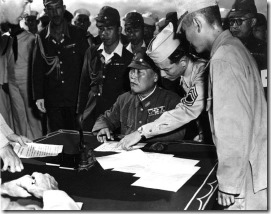 Whatever happened to Charlie from Willy Wonka & The Chocolate Factory?
Peter Ostrum was cast as Charlie in Willy Wonka when he was 13 years old and could have pursued a career in acting but instead he decided he wanted to be a vet. Today he practices and lives in Lowville, NY along with his wife and two kids.
"The flming was a life-changing event because it was shot in Munich. My father travelled with me - he had served in Germany during the war, so it was a very emotional time for him - but we discovered Munich was a fun place to be.

"There wasn't any glitz and glamour on set. We were young teenagers and we were expected to work as young adults and be professional, so that meant showing up on time, knowing your lines and there wasn't any messing about. I soon came to the realisation that acting was a lot of work.

...I was offered a three-picture deal with the studio, but I decided not to pursue acting. Looking back, my pay cheque was paltry, but it was during filming that I really became interested in medicine. So I bought my first horse with my earnings and that started my current career path as a vet.
10 Of The Creepiest Sounds Ever Recorded
The Jonestown and the lost female cosmonaut recordings are creepy but the 9/11 Kevin Cosgrove call may be the creepiest.
Confucius Say: The smaller the chameleon, the quicker the tongue
The Yahoo group is for closers only.
Teh Tweet!
Tonight's post brought to you by it's harder when you're dumb: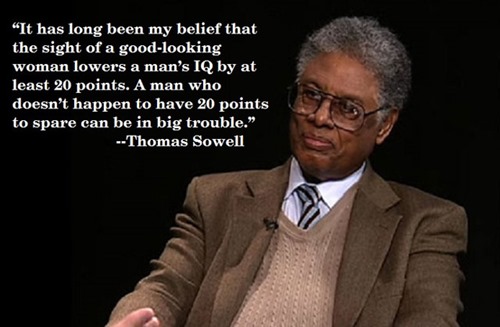 Notice: Posted by permission of AceCorp SARL. Your new New Years Goal: Show the Ewok some fiscal love in 2016. No non-delicious animals were harmed during the making of this ONT.

posted by Maetenloch at
10:04 PM
|
Access Comments