« AoSHQ Podcast #128: John Sexton
|
Main
|
Texas Governor Greg Abbott Calls for Convention of the States to Reclaim Power Wrongfully Assumed by Federal Government »
January 08, 2016
Who Are History's Greatest Bad-Asses?
This was a sidebar item, but it's pretty cool.
Vice suggests a name you might not know, a British soldier and adventurer with the bad-ass name Lieutenant Colonel John Malcolm Thorpe Fleming "Mad Jack" Churchill, who earned every syllable of that name by wading into battles in WWII with a longbow (!) and claymore.
The longbow came out almost immediately during the Allied retreat to Dunkirk, France, in mid 1940. He took to practicing guerilla tactics, staging raids, and earning commendations for his bravery, even surviving a clipping by machine gun fire. Then, while watching a German force advance from a tower in the little village of L'Epinette, Churchill signaled his attack by shooting a Nazi sergeant through the chest with a barbed arrow, immediately followed by a hail of bullets from two fellow infantrymen in tow.

The next year, in 1941, Churchill volunteered to join the newly formed British commandos, with whom he launched his screaming Nordic raid. After emerging from the battle unscathed, a British demolition "expert" accidentally detonated a charge next to him, sending shards from the bottle of wine he was drinking into his forehead. But he was back on his feet soon after, joining the 1943 campaign in Italy, where he snuck out one night with a corporal, creeping from one German post to the next and surprising the guards with his claymore. By the end of the night he'd captured 42 prisoners with a sword and soon after earned the Distinguished Service Order.
He and a group of men waded into Nazi gunfire. He was the last man standing, so he started playing the bagpipes in defiance (!).
He was taken captive. The Nazis had orders to kill him -- I guess they just wanted that piece off the board -- but his captors didn't, out of respect.
Then, of course, he did what everyone knew he was going to do and escaped from the concentration camp he was being held at.
Other nominees to this list: Heroic, hard-to-kill cop Officer Jesse Hartnett; four-time Survivor puzzle-dominator Boston Rob Mariano.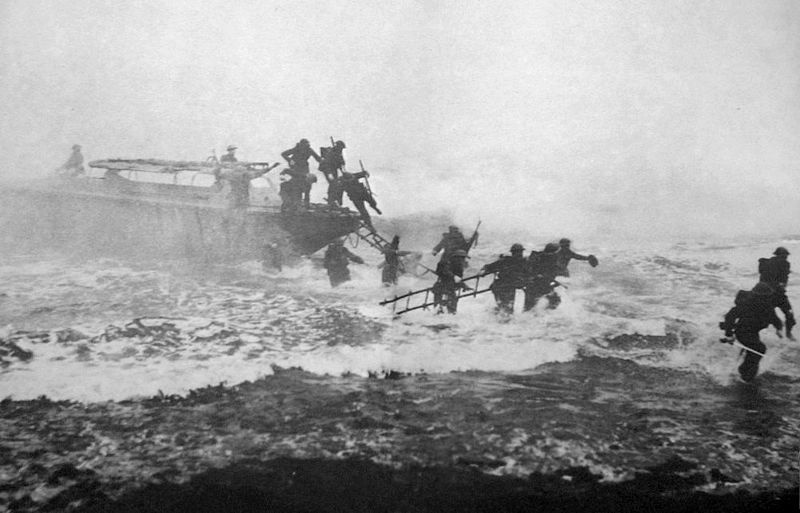 At the front right of the unit, Mad Jack rushes the beach, claymore in hand.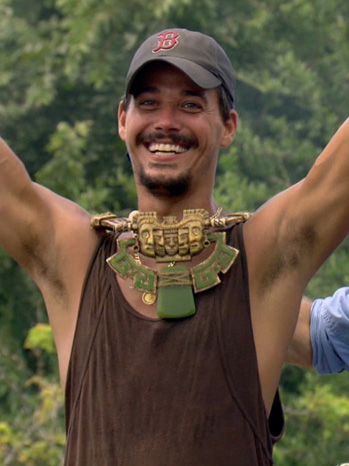 Rob Mariano pwns an immunity challenge, getting ready to eliminate his "ally" Alicia.

posted by Ace at
05:11 PM
|
Access Comments