« They've Got The Bomb, Okay?
|
Main
|
Morning Thread (1-6-2016) »
January 05, 2016
Overnight Open Thread (1-5-2016)
"Fans the flames of radicalization" - can we please stop blaming ourselves for Muslims' decision to radicalize? Can we please top believing that somehow we drive them into embracing a philosophy of mass murder? This is not our fault. This is not Donald Trump's fault. This is the fault of the people who believe that the best way they can practice their faith is to run around killing non-Muslims. Stop letting them off the hook, and claiming that they were somehow forced to commit these atrocities because of something we said or did.

This is classic "empathize with our enemies" thinking.

-- Jim Geraghty
"A good plan violently executed now is better than a perfect plan executed at some indefinite time in the future."

-- George S. Patton Jr.
Note that the divide in this map more or less reflects the Hajnal line which divides the Western European marriage pattern (late marriage, equal-aged spouses, separate homes) from the other parts of Europe with more traditional marriage patterns.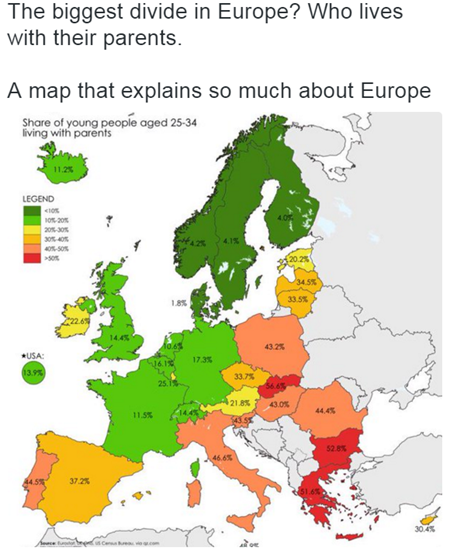 Patterico: What Are The Bundy's Protesting in Oregon and Why
A pretty good round-up of the actual facts of the situation based on court records. The case of the Hammonds really does seem to be an instance of prosecutorial over-charging and miscarriage of justice. Note that the Hammonds apparently did not want the Bundys to help in their case.

And this is the larger issue to these cases: in the West there's no escaping federal jurisdiction and federal heavy-handedness since the Feds own most of the land.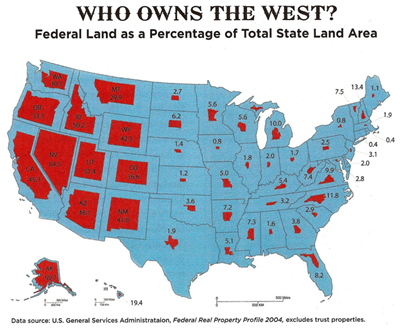 Welcome to 2016: Mama June Gets a Lap Dance From a Little Stripper
Two thoughts: 1. SMOD/NORK-HBOM is a tease. 2. I may want to make an addition to the bucket list.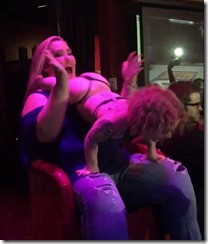 How to Be a Lawyer Without Going to Law School
There's also another way sort-of - becomes a patent agent.
Jonathon Last on Why Tesla is a Ridiculous Company
What makes Tesla really ridiculous? It's market valuation is currently $27B. That's exactly half of GM's market cap. Half! You know how many cars GM sold last year? 9.9M. You know how many Tesla sold? 31,665. Let's write out those numbers:

GM: 9,900,000 vehicles sold

Tesla: 31,665 vehicles sold

GM market cap = 2 x Tesla market cap

Actually, it's a good thing Tesla didn't sell too many units because they still lose $4,000 on every car.
Related:
Beware the Burning Teslas
The German POWs Who Lived, Worked, and Loved in Texas
The Simple Logic Puzzle That Shows How Illogical People Are
How many cards do you have to turn over to know whether this statement is true or not?

Hint: Think contrapositive.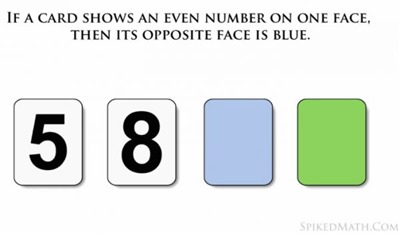 Fourth Tribe of European Ancestors Found
There's a whole fantasy book series in this little tidbit.
"The question of where the Yamnaya come from has been something of a mystery up to now," Andrea Manica, of the University of Cambridge, told the BBC. "We can now answer that as we've found that their genetic make-up is a mix of Eastern European hunter-gatherers and a population from this pocket of Caucasus hunter-gatherers who weathered much of the last Ice Age in apparent isolation." The group may have been responsible for introducing Indo-Aryan languages to the region, and are also believed to have influenced the cultures of central and south Asia.
Meet King Bansah: Part-Time Monarch, Full-Time Auto Mechanic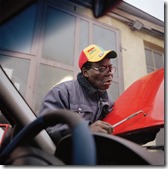 Let's Give a Hand to Our Four New Elements
We expect great things to come from ununpentium, ununseptium, ununoctium, and Mighty113 once they exist for more than a few microseconds.
The Yahoo group is for closers only.
Teh Tweet!
Tonight's post brought to you by Connery: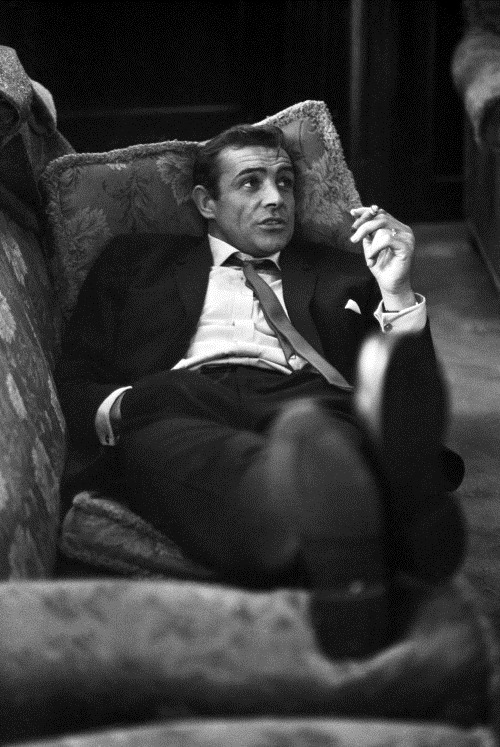 Notice: Posted by permission of AceCorp LLC. Ewok status: groggy, gruntled, and not to be trifled with.

posted by Maetenloch at
11:25 PM
|
Access Comments