« Obama Orders Five Gitmo Detainees Released To United Arab Emirates
|
Main
|
Morning Thread (11-16-2015) »
November 15, 2015
Overnight Open Thread (11-15-2015)
Quote of the Day I - These Aren't the Syrian Refugees You're Looking For Edition
Paris prosecutors confirmed that the suspects, all wearing explosive vests, roamed across the French capital in three teams, perpetrating the 'worst acts of violence' in the country since the Second World War. Fingerprint records show that two of the terrorists had arrived in the EU as refugees through Greece.

A Syrian passport found near the body of one of the gunmen had passed through the Greek island of Leros on October 3.

On October 5 they used their Syrian passports to travel to the port of Piraeus on Mainland Greece before arriving in Serbia on October 7.

The Syrian passport was registered in October in Serbia and Croatia, two of the countries on the corridor crossing the Balkans. The owner was allowed to proceed because he passed what is essentially the only test in place - he had no international arrest warrant against him. 

Ahmed, an asylum seeker, was issued with a Syrian passport as he followed the migrants' route through the Balkans, Greece's migration minister said this evening.

-- from a Daily Mail article
Note that some people have made a big deal over the fact that the Syrian passport found could in fact be fake and thus missed the whole fraking point. It doesn't matter whether it was fake or not - the point is that a random young guy from the Middle East was able to hop on the refugee conveyor belt to the heart of the EU without any vetting at all just by claiming to be a Syrian refugee. And five weeks later he's shooting up Paris with a bomb strapped to his body. How many of the other '17 year old' 'Syrian' 'refugees' are going to be following in his footsteps?
Terrorist Ahmed Almuhamed 'Was Rescued Near Greece After His Refugee Boat Sunk' in October
It's my nature explained the scorpion.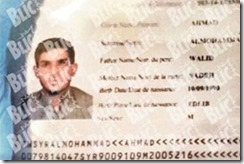 My friends - who are almost all Progressives since I've spent most of my life in hard Blue States - also added personal messages, almost all variations of "We stand with France" or "Our thoughts are with France" or "France suffered a terrible tragedy."

What's missing, of course, from everything that my friends posted or wrote is any mention of what precisely happened. Friday night's events in France are obscured in a gauzy veil of passive voice and euphemism.

As a writer, I hate passive voice and I hate euphemisms. Any sentence that hides the actor either by removing him entirely from the sentence or by throwing him in at the end as an after thought, and that uses euphemism to turn a heinous act into an anodyne one is a cop-out and a white wash. Examples of these cop outs and white washes include variations of all of these statements:  "French people were killed" or "French people die in attack,"or "Paris hit by terrorist attack," or simply "Poor France," or "What a terrible tragedy," or "Our thoughts are with France."  Each is a cowardly effort to avoid saying that "Islamic jihadists slaughtered more than 129 people in cold blood and wounded more than double that number."

-- Bookworm
Those who turn away from fighting evil need to be aware, that the notion of evil as dark is actually the opposite of the truth. Evil is so bright, that people can't stare at it with their eyes. It's blinding; so people look at other things. Instead of fighting evil, they fight carbon emissions.

-- Dennis Prager
Quote of the Day IV - Unclear on the Concept Edition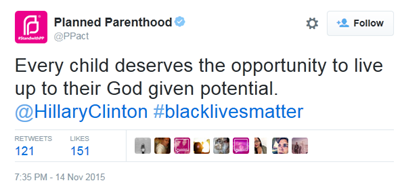 Welcome to 2015: Pregnant Man Claims Ex-Wife Locked Their Son in a Cage
Welcome to 2015: 'The 4-year-old has more than 100,000 Instagram followers'
Video of the Bataclan Attack in Progress
I'm surprised that some people seem to only be walking away rather than running even you hear guns still being fired. I'll give hopping guy a pass since he was shot in the foot and all.
Video of the French Police in a Shootout With the Terrorists
Richard Minter on Nine Aftershocks Of The Paris Terrorist Attacks
Away any 'refugees' no matter the cost.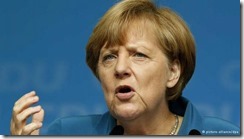 Black Activists Stay Classy With Their #F*ckParis Tweet Campaign
We Interrupt This ISIS Announcement With a Brief Detonation
Hillary Invokes 9/11 to Justify Wall Street Donations at #DemDebate
Because shame is a human emotion.
Rob Lowe Under Fire For Daring to Question France's Open-Door Immigration Policy
TMZ tried to present his tweet as clearly beyond the pale but even the commenters there are pushing back.

Raiders Player Faces 7 Years in Prison For Barking at a Police Dog
Weekly Commenter Standings
Top 10 commenters:
1 [1013 comments] 'artisanal 'ette' [142.27 posts/day]
2 [550 comments] 'Jane D'oh'
3 [548 comments] 'Jay Guevara'
4 [493 comments] 'Pappy O'Daniel'
5 [447 comments] 'Bruce Boehner'
6 [414 comments] 'Mike Hammer, etc., etc.'
7 [381 comments] 'Bruce With a Wang!'
8 [357 comments] 'Nevergiveup'
9 [348 comments] 'Nip Sip'
10 [343 comments] 'ThunderB'
Top 10 sockpuppeteers:
1 [198 names] 'shocked, shocked I tell ya' [27.81 unique names/day]
2 [81 names] 'Turd Ferguson'
3 [68 names] 'The Political Hat'
4 [64 names] 'Bertram Cabot Jr.'
5 [39 names] 'Cloyd Freud, Unemployed'
6 [35 names] 'Doctor Fish'
7 [32 names] 'Grump928(c)'
8 [29 names] 'andycanuck'
9 [27 names] 'Pappy O'Daniel'
10 [27 names] 'Mike Hammer, etc., etc.'
The group. Banned on 13 universities, now including Mizzou.
Where it's at - the Twitter
Tonight's post brought to you by rescued hostages from Bataclan expressing their feelings towards the attackers as they're driven away from the scene: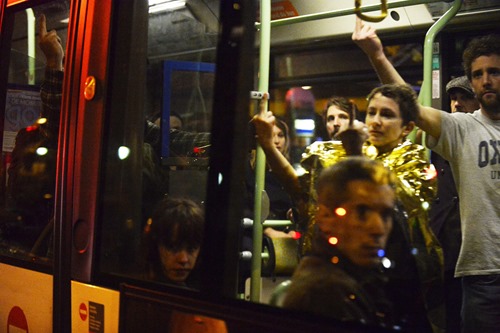 Notice: Posted by permission of AceCorp LLC. Please e-mail overnight open thread tips to maetenloch at gmail. Otherwise send tips to Ace.

posted by Maetenloch at
11:01 PM
|
Access Comments