« Sunday Morning Book Thread 10-11-2015: True Grit [OregonMuse]
|
Main
|
Football Sunday in America! - [Niedermeyer's Dead Horse] »
October 11, 2015
Weekend Thread: Polls and Perceptions [Y-not]
I saw an interesting piece about the effect social networks have on polling. Let's do an experiment here.
Pretend for a minute that the GOP decided that the readership of AoSHQ, both the commenters and lurkers, was going to decide on the Party's nominee. Only people here would be allowed to vote in the primary.
If the election were held today, who do you think would win the GOP nomination? In other words, whom do you think most of the horde supports as of this moment?
(I am going to keep the results hidden for a while until we get a significant number of votes.)
**UPDATE: There are THREE polls below. Some people can only see them if they enter the comments section of the thread (i.e.: not from the Main Page). **

If the election were held today, who would be YOUR choice for the GOP nomination?
Finally, did you factor in "electability" in YOUR choice for the GOP nominee? If so, which was most important to you, "electability" in the GOP Primary or in the General Election?
**UPDATE: Intermediate results of the polls after over 1000 votes tallied:
61% of you thought Ted Cruz would be favored amongst the horde.
45% of you selected Ted Cruz as YOUR first choice. 16% of you chose Donald Trump. Fiorina was third with 12%.
63% did not factor electability into your choice. 27% factored in general election electability; 10% factored in primary election electability.**
The phenomenon of polling perceptions not matching realities is described in an interesting piece at the Washington Post:
The majority think they're in the minority. Or, "the few shaping the opinions of the many," as network researcher Kristina Lerman described it.

Lerman calls this the "majority illusion." It's our flawed perception of some networks that relies a logical proverb: We just don't know what we don't know.

And in some networks, the information we do have, our sliver of local knowledge, can lead us to the false conclusion.
Follow the link to read the whole thing, which includes an excellent graphical representation of the phenomenon.
It's been interesting watching the polling this cycle and reading commentary from different candidates' camps. Are Donald Trump's polling numbers a reflection of this effect? Alternatively, are the members of Team Rubio who claim that concerns about his Gang of Eight debacle are solely a phenomenon of Talk Radio correct?
I think Rubio has the inside track to win because he was always the backup plan (or primary plan) for a lot of GOP party loyalists. He has (or will have) the money he needs to win, they just need to make it seem like he is inevitable... My hunch is that this is why I've seen so many claims from that camp that no one cares about Gang of Eight outside of conservative blogs and talk radio. Just as with Romney's run last time when we were told Masscare aka Obamacare Lite didn't matter, this time around we are told that Rubio's singular achievement on immigration is not important to voters.
So much of what I read from Rubio's supporters, especially their focus on his "electability" and their dismissal of his Achilles' heel, reminds me of what I saw from Team Romney last time... and we saw how that turned out.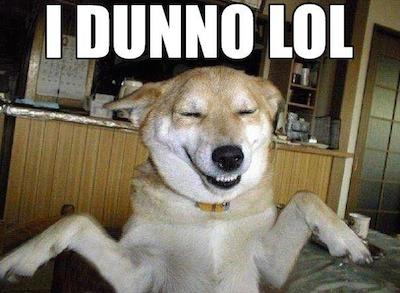 Related: Kurt Schlichter has written a couple of excellent columns about the GOP primary and Marco Rubio, in particular. **UPDATE: Second link fixed!**

Open thread.

posted by Open Blogger at
11:05 AM
|
Access Comments