« Republican Rep. Charlie Dent: Say, Maybe We Need to Team Up With Democrats to Elect a Speaker Who Will Represent Both Parties
|
Main
|
We Had a Good Run »
October 09, 2015
Hillary Clinton Forwarded The Name of a Clandestine Agent of the CIA via Her Private, Unsecured Email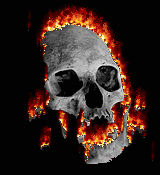 If I'm reading this right, she did not forward this clandestine source's -- this spy's -- name to someone outside the government. Issikoff's report says she forwarded it to "a colleague," I assume at the State Department.
However, the identities of the CIA's spies (and note that a "spy" is a foreign contact recruited by the CIA, not a CIA officer himself) are among the very most tip-top secret secrets any intelligence operation has. Obviously, if the spy's name gets out, he will be lost as an asset, as he'll probably be hanged, after some torturing.
The names of spies are always compartmented on the most stringent need-to-know basis. People who are allowed to receive the information disclosed by the spy are not usually permitted to know the name of the spy himself -- because they don't need to know, so that information is kept in the smallest possible circle.
So the question here is whether this "colleague" was specifically authorized to receive this spy's name. The answer is almost certainly "no," as this information would be restricted to the case officer running the spy, his superior, and maybe a few analysts charged with running a background check or psychological profile on him to determine his reliability.
But here's Hillary, blithely sending this guy's name along on a private unsecured server to an individual almost certainly not authorized to know his name.
Also note that Hillary did not receive the name from official channels herself; she would also probably not be authorized to know the name (just his code-name, maybe, if she was permitted to know the information he was disclosing). She received the name from Sidney Blumenthal, who got it from Tyler Drumheller (the ex-CIA hand who served as her personal spymaster), who himself got it as an unauthorized leak from a CIA official.
That doesn't make this better for Hillary; it probably makes it worse, because she not only transmitted highly classified information without any authorization to do so, but she received it without any authorization to do so, and the circumstances of her receiving it would demonstrate to anyone that this is an illegal disclosure of information.
She should have reported Blumenthal and Drumheller for peddling high US secrets. Instead, she just hit "forward" to a "colleague."
Incredible stuff.
Hillary Clinton used her private email account to pass along the identity of one of the CIA's top Libyan intelligence sources, raising new questions about her handling of classified information, according to excerpts from previously undisclosed emails released Thursday by Rep. Trey Gowdy, the Republican chairman of the House Select Committee on Benghazi.

On March 18, 2011, Sidney Blumenthal -- Clinton's longtime friend and political adviser -- sent the then secretary of state an email to her private account that contained apparently highly sensitive information he had received from Tyler Drumheller, a former top CIA official with whom Blumenthal at the time had a business relationship.

"Tyler spoke to a colleague currently at CIA, who told him the agency had been dependent for intelligence from [redacted due to sources and methods]," the email states, according to Gowdy's letter.

The redacted information was "the name of a human source," Gowdy wrote to his Democratic counterpart, Rep. Elijah Cummings of Maryland, and was therefore "some of the most protected information in our intelligence community."

Here's Team Hillary's defense:
A Clinton campaign official, who asked not to be identified by name, said that as described in Gowdy's own letter, "the information at issue was not only unmarked, but also was transmitted by no fewer than two individuals who were outside the government before it ever reached Hillary Clinton's inbox."
1. It doesn't matter that it was "unmarked;" anyone would understand that the name of a human intelligence source in a foreign country (which itself has hostile terrorist forces inside it, eager for reprisals against spies) was "born classified."
Only someone who was mentally deranged could fail to understand this. Unless Hillary wants to posit that her brain was malfunctioning due to a fall or illness, she has no defense here.
2. The fact that it came from "two civilians" doesn't help her either -- if a CIA agent passes classified information to a "civilian," and then that civilian passes it a third one -- everyone in that chain, including the CIA agent, is guilty of transmitting classified information to an unauthorized third party.
You are either authorized to receive specific (compartmented) classified information or you are not. If you inadvertently receive such information, you are supposed to report this immediately -- not say "YOLO" and start hitting the "Like" button and sharing it with your friends.
3. This information is being transmitted via an unsecure private network. Surely such highly sensitive information was originally restricted, before Hillary's incompetent spy ring began blabbing it all over the internet, to a SCIF wholly isolated from the outside world. (In fact, it was probably even more guarded than that -- this name was probably written down in five or six places, the files of the only five or six people in the world deemed with a need to know the name, none of such places connected to the internet.)
This is not the only disclosure in these emails revealed by Gowdy. Sidney Blumenthal, a man whose livelihood seems to depend on doing favors for the Clintons, also seems to have guided Hillary's Libya policy in such a way as to advance his own business interests in that country.
"At the same time that Blumenthal was pushing Secretary Clinton to war in Libya, he was privately pushing a business interest of his own in Libya that stood to profit from contracts with the new Libyan government--a government that would exist only after a successful U.S. intervention in Libya that deposed Qaddafi," Gowdy wrote.

Among the newly revealed emails were a pair of messages from July 2011 in which Blumenthal described efforts to secure Libyan government contracts for Osprey Global Solutions, a company in which Blumenthal has admitted to having a financial interest.

Blumenthal warned Clinton that French companies were looking to scoop up security contracts from the Transitional National Council, the revolutionary government of the Libyan resistance, and plugged Osprey's ability to be an American counterweight.

"It puts Americans in a central role without being direct battle combatants," Blumenthal wrote of Osprey's TNC contract. He described his efforts in "putting this arrangement together through a series of connections, linking the Libyans to Osprey and keeping it moving."
In addition, Clinton seemed to be pushing the idea within the government that private security companies could be used to arm the Libyan opposition -- private security companies like, for instance, the Osprey Group, the company Sid Blumenthal had a financial stake in.
If you saw this on 24, you would roll your eyes at it. You would not believe it.
But this is what Hillary Clinton, frontrunning presidential candidate, was doing in the years of her Shadow Government, half inside the actual government like a parasite, half outside it in the form of the quasi-governmental/mostly-graft Clinton Foundation and her own private spy ring.

posted by Ace at
12:43 PM
|
Access Comments