« Bill to Defund Planned Parenthood, Get This, Fails in Senate, With 8 Republicans Voting "No"
|
Main
|
Top Headlines Comments »
September 24, 2015
Overnight Open Thread (9-24-2015) – It's Quotes All The Way Down Edition
Like every kid, I was forced to read Fahrenheit 451 in high school.

If you'd asked me what it was about before last week, I would have told you: "Firemen who burn books."

And if you'd asked me why on earth they did that, I would have answered just as confidently: "Because a tyrannical government wanted them to."

There is a trend afoot to conveniently remember the works of authors like Ray Bradbury and Aldous Huxley as warnings against distant totalitarianism and control. But this only scratches the surface of what these books are about.

-- Ryan Holiday in The Real Reason We Need to Stop Trying to Protect Everyone's Feelings
It labels drunk sex as rape, in some cases even if the woman (men are not absolved from drinking, but women are) had only one drink. In fact, under these laws, the only kind of sex that isn't rape is question-and-answer-style sex, where each person in the encounter must ask and answer constant questions about consent. "May I touch you here?" "Yes, may I touch you here?" and so forth. Of course, an accuser never has to prove that she also asked such questions, or that the questions weren't asked, or that consent wasn't given.

No, the burden of proof is on the accused student, after the fact.

-- On the proposed new Michigan Yes-Means-Yes law
"I don't know about the rest of the country, but in San Francisco people were saying this all the time [speaking about killing Ford]. Number one, we elect our presidents, we don't appoint them, and Gerald Ford was appointed, and he was appointed by a crook, if you will pardon the expression. So, uh, it wasn't a unique feeling. It was partly that there were other people who had talked about it."

-- Failed assassin of President Ford and self-described 'pretty good citizen', Sara Jane Moore.
Pretty much everyone in America would like to have more money, obviously. What they don't want is to think that wealth would fundamentally change who they are. This is a basic democratic credo. Most Americans don't want to be rich so that they can develop a taste for fancy French cuisine to be enjoyed over polite repartee with their fellow snobs at the country club. They want to be rich so they can do whatever they want and never have to take crap from anyone. They don't want to be Judge Smails, in other words; they want to be Rodney Dangerfield.

-- Christopher Orr in How 'Caddyshack' Explains the Presidential Race
To this end they've become Jesuitical nitpickers, muddying the water to conceal the fact that late-term abortions offend the conscience when discussed or displayed with anything like journalistic accuracy. That's probably why we get so little of it. Many of the media outlets that even bother to cover the videos have referred to the transferring of "fetal tissue," not "organs" - the correct term for livers, hearts and brains. ("Tissue" is less suggestive of a human being than, say, "heart.")

We're also often informed that the videos weren't merely "edited" but "highly edited." Left out of such caveats is that the news reports passing along these descriptions come via highly edited newspapers, radio, and TV programs.

-- Jonah Goldberg on the media's protection of Planned Parenthood
Pope Francis may believe that merely by touring the country he will inspire Cubans to become more active and press the regime for change. But two previous papal visits, in 1998 and 2012, did not have that effect. By now it is clear that the Castros won't be moved by quiet diplomacy or indirect hints. A direct campaign of words and acts, like that Pope Francis is planning for the United States, would surely have an impact. But then, it takes more fortitude to challenge a dictatorship than a democracy.

--WaPo editorial
As Kathy Shaidle notes, many of the commenters to the McInnes video are talking past each other. There are always rational reasons for not flying under your flag. But cumulatively and objectively they have a corrosive effect. McInnes cites the stand-up mommy who, in response to the arrest of a parent who let her children walk home from the park unaccompanied, organized a "Leave Your Kids At The Park" day - to demonstrate to the statist control freaks that they can't arrest us all. Her name is Lenore Skenazy, not "WarriorPrincess437".

The trouble is the opposite also applies: the more people who sit it out under handles like "Freedom Crusader" the easier it is to arrest the few who do put their names to it.

-- Mark Steyn
'We don't choose to shoot people. People choose for us to shoot them.'

-- Polk County, FL Sheriff Grady Judd on a suspect who was shot after he yelled, 'I have a gun!' and then pointed a stapler at deputies
212 What a sh*t show of a day. Maetenloch will probably give us the Yoko Ono ONT.

Posted by: L, Elle at September 24, 2015 07:59 PM (2x3L+)
Even After All These Years Yoko Ono Still a Danger To Life and Limb and Ear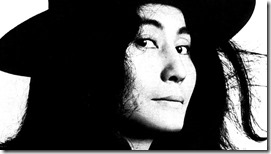 It's Time to Consider Raiding Again
Out: You break it, you own it. In: Fuck shit up fast and hard then leave.
Milo Yiannopoulos: Scientific Proof That Public Debate Is Dominated By Stupid People
An interesting article which at first glance could be interpreted as saying women are dumb. But what Milo is really saying - I think - is that the dumbest women are disproportionately more likely to get media attention than the smart ones. Or maybe we just notice the dumb broads more.
Note that intelligence among the sexes may be equal on average but is not equally distributed. The very smartest and dumbest people you meet are much more likely to be male. In fact many personal characteristics that have a biological basis have a similar gender distributions as IQ. This likely comes from the fact that men have a single X chromosome while women have two. This extra copy in women tends to average out any particularly bad X-based gene combinations but at the cost of also averaging out any exceptionally good ones as well.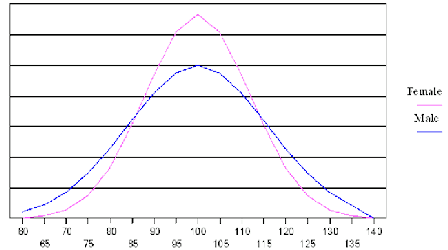 Readers Unhappy With DIY Tech Blog Hackaday's Shilling For Clockboy Ahmed Mohamed
I'm a regular reader of Hackaday and they annoyed me off with their deliberate gullibility towards Ahmed's story and their post facto sermonizing. Sure they can nearly reverse engineer a device just from a blurry photo of its PCB board but when it comes to an obvious case-less old alarm clock, they're all Muslim Science FTW!
You know how you periodically investigate a kick-starter, going over public pictures and asking real questions about "is this real"?

The difference in the way you are approaching Ahmed's clock and a random kickstarter is really really painful to watch. Your credibility is on the line here and you really really need to say "yeah okay we were taken in by a story that was too good to check".

Ahmed's clock was just a disassembled commercial clock. It's painfully obvious. And to your readers, it's even more painfully obvious than it is to a lay person.

I'm embarrassed for you guys. You keep doubling down on "lay people hate science" when what they really hate is being lied to to advance a narrative.

Right now, it's starting to look like you either are incapable of spotting an obvious fake, or that you don't like facts get in the way of the story you want to tell. Neither is good for your credibility.

All that said, these are really cool clocks, and the bomb post was good too. But it's obvious you're trying to cover up your error. Quit blowing smoke and own up to it.
Mattel Working on New PC Talking Barbie
Reviewing the XM42 Civilian-Legal Flamethrower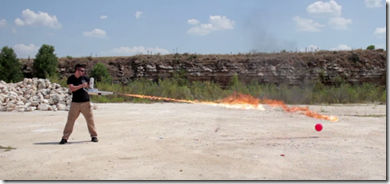 The gears in the Issus hind-leg bear remarkable engineering resemblance to those found on every bicycle and inside every car gear-box.

Each gear tooth has a rounded corner at the point it connects to the gear strip; a feature identical to man-made gears such as bike gears -- essentially a shock-absorbing mechanism to stop teeth from shearing off.

The gear teeth on the opposing hind-legs lock together like those in a car gear-box, ensuring almost complete synchronicity in leg movement -- the legs always move within 30 'microseconds' of each other, with one microsecond equal to a millionth of a second.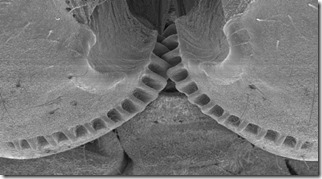 How Well Do You Know Your Toes?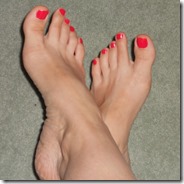 Yahoo group. That is all.
Come on be a smartie and join the yahoo group party! For the children. Why do you hate children?
And my lo-fi Twitter spew.
Tonight's post brought to you by smartitude: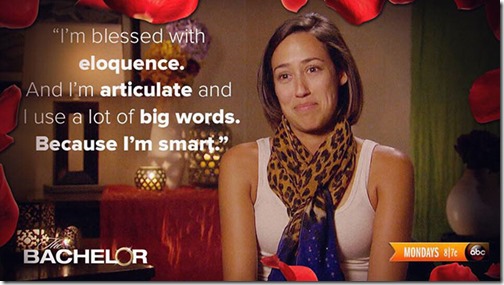 Notice: Posted under authority of AceCorp LLC. Please e-mail overnight open thread tips to BizarroAce. Mannequins are for display only. Do not taunt happy-fun ball - what you don't think he knows about your Twitter account?

posted by Maetenloch at
11:23 PM
|
Access Comments