« Saturday Politics Thread: Genocide [Y-not]
|
Main
|
Saturday Gardening Thread: Phoenix Edition [Y-not and KT] »
September 19, 2015
College Football Thread...Week Three [CBD]
Apparently this goes on for some time.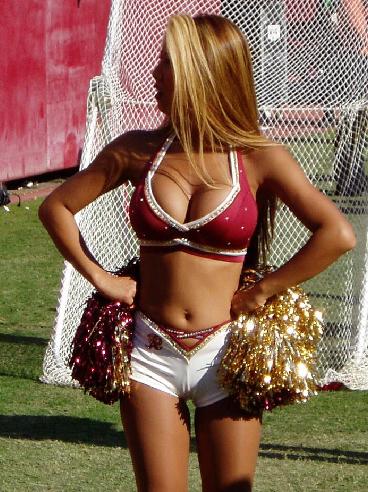 #1 Ohio State vs. Northern Illinois University @ 3:30pm
#2 Alabama vs. Mississippi @ 9:15pm
#3 TCU vs. SMU @ 8:00pm
#4 Michigan State vs. Air Force @ 12:00pm
#6 USC (University of Spoiled Children) vs. Stanford @ 8:00pm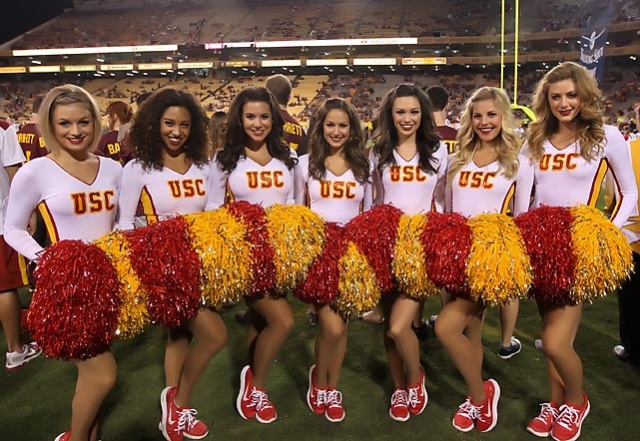 And because Buzzion (RIP) is a rigid, rules-obsessed dead guy, I will post a true college cheerleader, in addition to the top photo. Yes, she is a pro, but the colors are sort of correct, so stop bitching!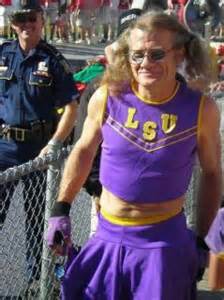 posted by Open Blogger at
11:43 AM
|
Access Comments