« New York Times Expose Tears the Lid Off the Jewish Senate Conspiracy
|
Main
|
Unified Washington DC Cartel Passes Nuke Deal Over the Objections of the American People »
September 10, 2015
Man Offers Feminist Benign Compliment About Her LinkedIn Picture
There Were No Survivors
Okay, so there were survivors, but everyone's reputation has been sullied and everyone's nerves have been shattered.
Because you can't say something nice about a feminist, ever, because their hearts are full of poison and their heads are full of snakes.
This man wrote that the woman's picture was "stunning" and could "win a prize." And then he very mildly expressed an interest in "working together," which, sure, is really code for "I'd like to date you, if you're interested," but still, that is a pretty soft gesture of interest. *
And that was it.
But that was enough.
Because she decided she had to publicly name and shame this Photo Rapist in the press.
By the way, having gone into Maenad Outrage mode, some other lawyers at large law firms are now saying that they would not relish working with her.
And so she's now also claiming "misogynist blacklash."
And this all started because a man said her photo (not her, mind you, but her photo) looked "stunning."
That's the basic story; here are some links and quotes.
The first story:
A barrister has named and shamed a senior partner at a London law firm who sent her a LinkedIn message praising her "stunning" profile picture.

Charlotte Proudman received the message from Alexander Carter-Silk, a senior partner at the London office of solicitors firm Brown Rudnick, after they connected on the professional networking site.

Mr Carter-Silk sent the controversial message with the subject "RE: PICTURE".

It said: "I appreciate that this is probably horrendously politically incorrect but that is a stunning picture!!!!

"You definitely win the prize for the best Linked in picture I have even seen.

"Always interest [sic] to understant [sic] people's skills and how we might work together."

Ms Proudman, who describes herself as a "fearless feminist" on her Twitter biography, replied to Mr Carter-Silk, telling him she found his message "offensive", and his behaviour "unacceptable and misogynistic.

"I am on linked-in for business purposes not to be approached about my physical appearance or to be objectified by sexist men.

"The eroticisation of women's physical appearance is a way of exercising power over women. It silences women's professional attributes as their physical appearance becomes the subject.

"Unacceptable and misogynistic behaviour. Think twice before sending another woman (half your age) such a sexist message."

The barrister, who is also studying for [get this] a PhD in sociology at Cambridge University, then took screenshots of the correspondence and posted them to Twitter.

Ms Proudman told the Standard she is seeking a public apology from Mr Carter-Silk, has contacted the CEO of Brown Rudnick to complain about the message, and will also be referring the matter to the Solicitors Regulation Authority.
You should read the rest. She goes on to describe the comment as an, get this, attack.
Now, having drawn huge amounts of attention to herself, she now, get this, draws still more attention to herself, by complaining of the first round of attention she sought:
On Monday afternoon I returned home from work and logged onto my Linkedin account to find a sexist message from a senior partner of a law firm sitting in my inbox. The contents of the message focused on my physical appearance rather than my professional legal skills as a barrister in family law.

"Charlotte, delighted to connected, I appreciate this is probably horrendously incorrect but that is a stunning picture !!!" it read. "You definitely win the prize for the best Linked in (sic) picture I have ever seen. Always interest to understant (sic) people's skills and how we might work together. Alex."

Like many women (and men), I signed up to Linkedin to connect with professionals in order to enhance my career prospects. Instead, I have received several messages commenting on my appearance and asking me to go on a date. After a catalogue of these similar incidents, I decided to call out sexist behaviour by a fellow lawyer by publishing his message and my response on Twitter.

While I am very much aware of the importance of privacy, I named the solicitor who sent the message, because, in my view, the public interest of exposing sexism outweighed any right to privacy here. If people don't experience the repercussions for their actions, which are plainly wrong, then their behaviour will not change, and neither will sexist culture.
Okay, so she herself is endorsing the Name and Shame Paradigm as being critical for "changing behavior."
She doesn't actually agrees with this tactic, when people try to change her own behavior from "Intolerable Idiot" to "More Tolerable Idiot," because most of the post (not included here) is reposts of negative tweets about her -- not really all that terrible, mostly just informing her that she is a shrew and an idiot.
I would add: "Also not not," if I'm being honest. She is simply "not old" and "not morbidly obese." I guess that counts as "hot" to some.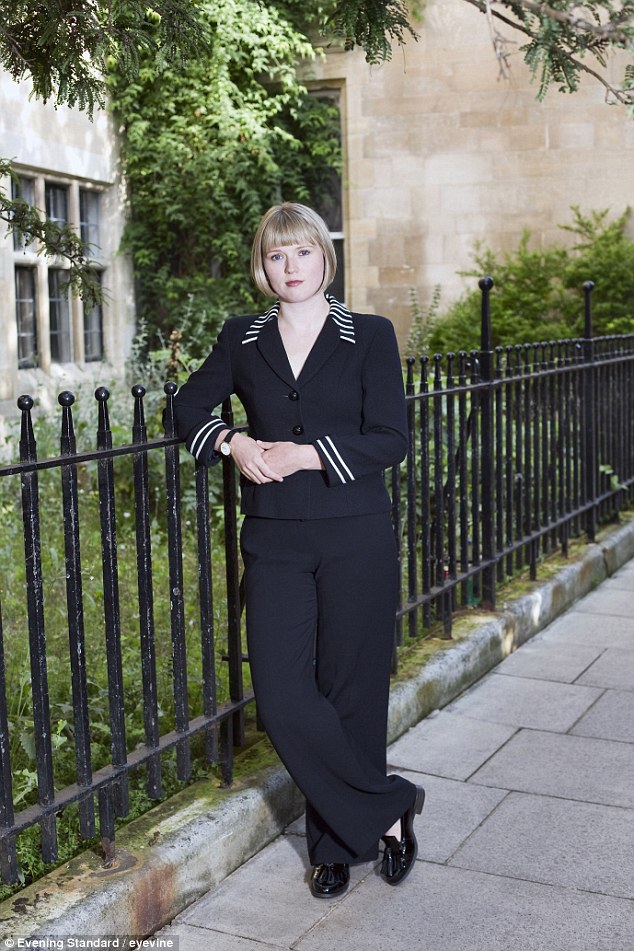 This is hot? Seriously, Idiot, you should take
every compliment you can get; you can't get that many.
You look like one of those actresses they hire to stand
in the background of shots, collating paper or making coffee,
to serve as bland visual wallpaper and
not distract from the starring actress.
Seriously, you could be Nondescript Female Clerk #3 on
the original British version of The Office.

Then she does some more whining about the consequences of so-called "Call Out Culture" -- and she doesn't like being called out herself:
It seems to me that women professionals have two choices: either call out sexism and face the prospect of career suicide (incidentally, solicitors have already informed me that they will no longer instruct me in legal cases) or become one of the boys and replicate or humour sexist 'banter'.
This complainey chick, who previously claimed she would gladly accept the "misgynistic backlash" if it could mean freedom for one more woman, now, get this, continues complaining about the "misogynistic backlash" she previously said she's gladly, bravely endure.
Breitbart's Milo (from whom I got this whole story) writes a letter to this clucking imbecile, explaining it's not her gender that's the problem, it's the fact that her brains are garbage.
It's not that nobody wants to work with women or feminists. It's that nobody wants to work with jerks. This is the sort of thing a jerk would do, and jerks create PR problems, as you've amply displayed here, they're bores to work with, and they make life intolerable. Nobody wants to hire a human minefield.
No one likes assholes. No one. I don't think this particular insult is directed enough towards women -- it is "gendered" chiefly to men -- so many women do not realize they are assholes.
You, Ms. Proudman, are an asshole.
* Yes, he's much older than she is, and yes, he's also married. And yeah, I think that nice hello is a come-on, just as Proudman thought; but still, it's a very soft one. Her email back to him -- noting how olllld he was -- could have been the end of it, but no, she had to go to Twitter, and bring his wife into it, too.

posted by Ace at
03:43 PM
|
Access Comments