« War. War Never Changes, Just the Meta [Zakn]
|
Main
|
Shaping Young Minds: NFL Style [Niedermeyer's Dead Horse] »
August 23, 2015
Food Thread: Emergency Drinking Edition [CBD]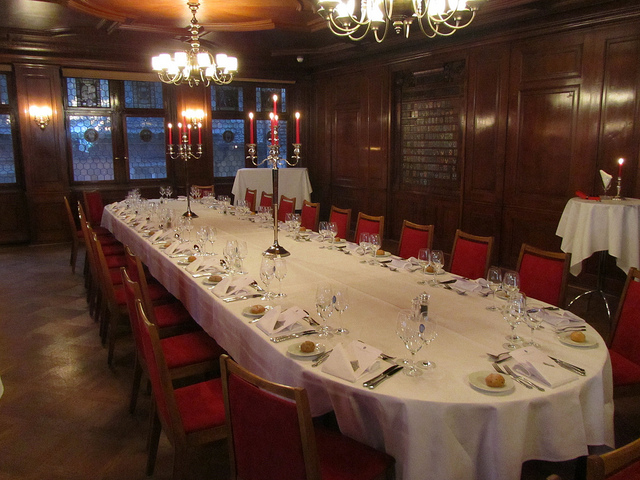 Real life intrudes, and you will have to tolerate an abbreviated Food Thread for the 37 seconds before you go off topic.
Which fork? What the hell is the spoon at the top of the plate for? And why is there water in my wine glass?
Table manners are odd conventions that we have inherited from our parents, our culture, those weird relatives who visited one summer, and a host of other sources. But they really boil down to a few rules, the most important of which is: Do not be more of a pig than your host. Everything else is commentary.
********
Frozen Hot Chocolate
sounds great, especially if you doctor up this recipe with some Rye, because chocolate and booze go very well together.
********
Amazingribs.com
is a fun resource for outdoor cooking.
"If you boil ribs the terrorists win"
Myth #1: Boil ribs to make them tender

A lot of folks boil their ribs. Don't do it! You wouldn't boil a steak would you? When you boil meat and bones, you make flavorful soup. That's because water is a solvent that pulls much of the flavor out of the meat and bones and makes the meat mushy. Boiling also removes vitamins and minerals. That's why the water is cloudy when you're done. That's flavor in the water. DOH! Taste tests have shown that ribs are most flavorful when roasted. If you are in a hurry, you are better off steaming or microwaving ribs and then finishing them on the grill or under the broiler. Just don't boil 'em if you want max flavor! If you boil ribs the terrorists win.
********
Home made
Tabasco Style Fermented Hot Sauce!
This is not something I would normally consider, but it's extremely simple, and seems like fun. I like the idea of custom blending the flavors of my hot sauce.
Speaking of hot sauce, my current favorite is "Louisiana Hot Sauce." nice and spicy without being overwhelmingly hot or, really, hot at all.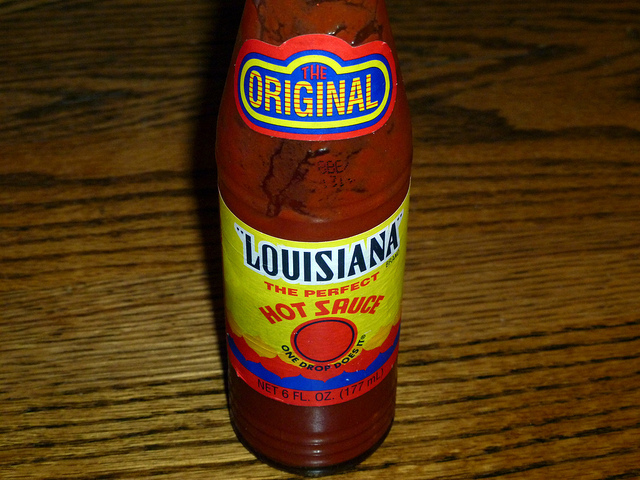 So....what's your favorite this week?

********
Benedictine is an herbal liqueur made in Normandy (France). It is a proprietary blend which is supposedly known only by a few people. It has a silly back story, but as with most of these concoctions, the origin is much more prosaic; it was really made by a wine merchant named Le Grande.
But as a mixer it has value....the Vieux Carre is one of my favorite cocktails.
Vieux Carre
Monte Carlo


2 oz rye whiskey

1/2 oz Benedictine

2 dashes Angostura Aromatic Bitters

stir with ice
strain into a cocktail glass

Derby
La Louisiane

posted by Open Blogger at
04:00 PM
|
Access Comments