« Is America Breaking Up Into Four Parties?
|
Main
|
Morning Thread (8-14-2015) »
August 13, 2015
Overnight Open Thread (8-13-2015) - Fleeing the Scene Edition
FYI I'll be on vacation in Cancun all next week so you'll have to...make do...somehow. The other cobs swear they'll fill in for me but then that's what they always say.  Note that this has absolutely nothing to do with the ongoing police investigation. Adios losers!
It's impossible to simply skim over the irony of someone demanding to know why gas prices are so high in the very same press release where they push for an additional ten percent tax on oil extraction. Does Tom Steyer actually understand where gas comes from?

-- Jazz Shaw in Tom Steyer wants to know why the gas prices he jacked up are so high
As always, if the legal system fails to remedy abuse, people may pursue extralegal remedies. That's not a good thing for a country, but once the law looks like a tool of oppression rather than justice, it loses its hold.

-- Glenn Reynolds
I realized the bohemian life was not for me. I would look around at my friends, living like starving artists, and wonder, 'Where's the art?' They weren't doing anything. And there was so much interesting stuff to do, so much fun to be had... maybe I could even quit renting.

-- PJ. O'Rourke
Ace linked this the other day. It's worth reading if you haven't already.
Occasionally Americans debate the correctness of beliefs and practices - political, moral, social. But not very often. Most Americans, or so one would judge from social media anyway, are Bulverists: they already know who is right and who isn't, so all they need to debate is why the people who get things wrong - so, so wrong - do so.

But wait: it turns out that there is actually a second form or stage of Bulverism, one that is becoming increasingly common. If the first stage of Bulverism is explanatory, this second stage is disciplinary: it is concerned to determine what penalties should be administered to those who are wrong. Disciplinary Bulverism is where all the action is today.
Also: 'Vindictive Protectiveness' and the New PC
Related: Where the Will to Power Derives from Victimhood
Unarmed Perpetrators and Getting Shot by Police
John Hinderaker points out that it's incredibly easy to avoid being shot by the police when you are unarmed:
This is the point I really want to make: the constant emphasis on police shootings of *unarmed* men that we see in the press is, for the most part, crazy. If you are a perp, or a suspect, or an inoffensive person walking down the street, you may be unarmed, but the police officer is not. Nor, in most cases, will he have any immediate way to know whether you are armed or not. If you attack him, what do you expect him to do? Challenge you to an arm-wrestling match? He is entitled to use deadly force to defend himself. Attacking a police officer rarely ends well. Likewise with fleeing a police officer who is ordering you to stop.

If there is a problem here, it does not demand a thorough revamping of American police practices. Rather, it suggests that those who have influence with a small demographic group - 6% of the population, according to the Post - impress upon them that they should not attack police officers under any circumstances, and if told to stop, they should stop. If they put their hands up, they are not going to get shot.
And one of the poisonous effects of the media's lies about 'hands up, don't shoot' is to encourage the belief among some that they're going to be shot by the police anyway so why not fight them.
10 Overlooked Truths About Taking Action
"In the era before gunpowder, all killing was of necessity done hand to hand. For a Greek or Roman warrior to slay his enemy, he had to get so close that there was an equal chance that the enemy's sword or spear would kill him. This produced an ideal of manly virtue - andreia, in Greek - that prized valor and honor as highly as victory."
In his short book Do the Work, Pressfield relates a New Yorker cartoon that cleverly skewers our preference for thinking about things, rather than doing them:

"A perplexed person stands before two doors. One door says HEAVEN. The other says BOOKS ABOUT HEAVEN."

He's perplexed. He's considering the book. It's funny because it's absurd. and because we know we'd have the same consideration.

That's where we are as a culture. We run desperately to abstraction and avoid action at all costs.
Ferguson Store Employees Just a Little Tired of Being Regularly Looted
San Francisco Media Attacks Merit the World's Smallest Violin
Waco Biker Autopsies Released...Without Ballistics Reports
Slate Writer: I Tried Boxing. It Was Scary How Good It Felt.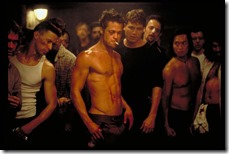 A 30-Year Government Science Fraud Exposed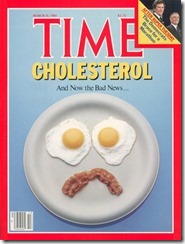 Another Government Science Fact Also Seems to be Wrong
Texas Judge: 2A Guarantees Right to Own a Gun, But Not the Right to Make a Gun
Hey Everyone Remembers When Candice Bergen Admitted That Dan Quayle Was Right, Right?
But then the liberal Atlantic magazine acknowledged that no, actually, Quayle was right.

The Washington Post agreed.

The TV actress Candice "Murphy Brown" Bergen stood aside and watched her liberal friends punch and kick Quayle around, but then 10 years later, after all the hubbub was safely in the past, admitted he was right.
And Bergen herself was married when she had her only child in the years before Murphy Brown but when it came down to it she was unwilling to preach what she practiced.
10 SF/F Books You Pretend to Have Read But Ought to Really Read
Well I've read five out of the ten which I guess isn't too bad. I tried to read dhalgren but found it an unrewarding slog. On the other hand Jonathan Strange & Mr. Norrell was a surprisingly good read despite my initial reservations about it.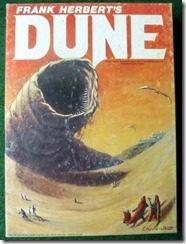 -- How many of the spices lining your pantry have you ever actually used? "Most of them?" Get rid of them. Every one. If you're not using a spice right now, it's not important. Your lymph nodes should be covered in turmeric 100% of the time, but you don't even know where the lids to your Tupperware containers are, do you? Look at the moon. That's all of the spice you need.

-- What's in your kitchen cabinets? Pots and pans and handheld graters and hateful trash that's preventing you from calling your estranged sister. Throw them all away. Replace them with a single sunflower seed.

-- Thank every item in your refrigerator deeply - kiss each one of them softly and slowly with your mouth - then prepare for each item a small Viking funeral. Set them adrift on a blazing ship into the waters of a very cold lake. In the future, when you are hungry, eat your memories. The only thing that belongs in your refrigerator is mindfulness.

-- If you have ever used a lotion, even once, get rid of it. Messy applicator tips are preventing you from practicing forgiveness. From now on, the only lotion you need is total acceptance of life on life's terms, and also a bottle of argan oil you have made yourself (you can produce argan oil by letting go of anger)

-- Free all of the old lovers you've kept shackled in the crawlspace at the back of your closet. Let them take any pairs of shoes you haven't worn in the last calendar year with them.
Apparently this is a now a thing. So I'm officially regretting humans ever being given the power of digital photography. And the ability to share their uh, creations.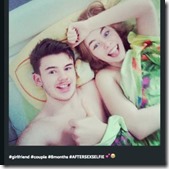 You can get $10G of fake money for just $9.95. And you know a briefcase plus $100 worth of this = hijinks and fun for the whole family. Oh yes indeedy.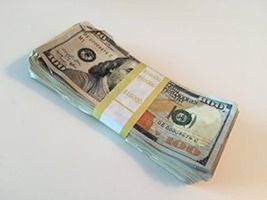 Yahoo group. That is all.
Come on be a smartie and join the yahoo group party! For the children. The beautiful, wonderful children that you seem to hate like a child hater. For God's sake why man, why?!?
And my lo-fi Twitter spew.
Tonight's post brought to you by advanced drinking aphorisms: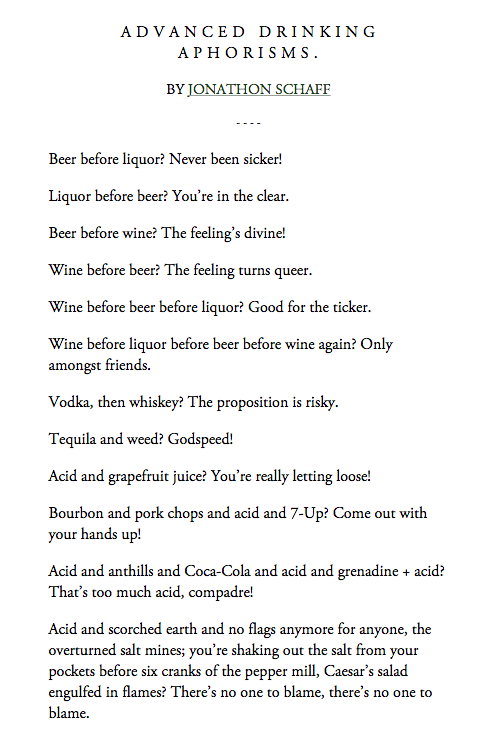 Notice: Posted by permission of AceCorp SA de CV. Mannequins are for display only. Do not taunt happy-fun ball, for he is not to be trifled with. Rear ONT door now alarmed after 12am, and the AoSHQ Prime cooler has been restocked.

posted by Maetenloch at
11:19 PM
|
Access Comments