« Food Thread: The Tastes of Summer [CBD]
|
Main
|
Overnight Open Thread (8-2-2015) »
August 02, 2015
A Baseball Thread: Midway through Already? Pt. 2 [BCochran]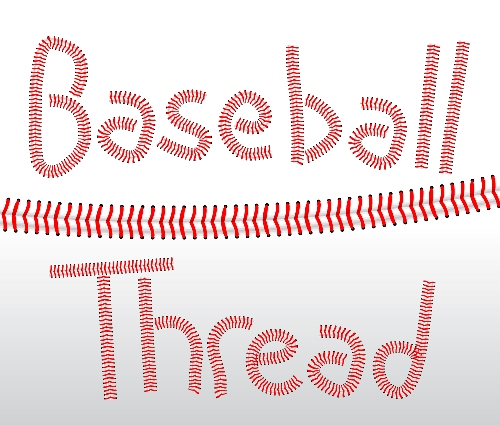 Two weekends? Two baseball posts? In a row?
Inconceivable.
And yet here we are.
We're back again this week to look at our leaders in the American League. Now remember, this is written a couple days before it's posted, so some of the numbers may have changed by now.
American League
Batting Average
1) Miguel Cabrera .350
2) Jason Kipnis .332
3) Prince Fielder .330
No shock at all to see Miggy and Fielder at the top. Kipnis has never hit above .284 for a season, so it'll be interesting to see if this is his break out season. A point against him, sorry AtC, he plays for Cleveland.
RBIs
1) Kendrys Morales 70
2) Chris Davis 69
3) Josh Donaldson 69
These guys are known names if you're a big time baseball fan. Otherwise, maybe not so much. Morales came up with the Angels and has been a fairly solid, but never above average player. This pace would net him his highest RBI total of his career.
Home Runs
1) Mike Trout 31
2) Albert Pujols 30
3) JD Martinez 27
Yeah, Trout and Pujols have combined for 61 home runs. All for the Angels. That's....well that's a helluva lot of production for one team.
Wins
1) Felix Hernandez 12
2) Dallas Keuchel 12
3) Collin McHugh 12
King Felix. Anyone shocked by that? What is shocking is that both Keuchel and McHugh both pitch for the same team. Even more shocking....it's the HOUSTON ASTROS. The Astros were the basement of the National League...they move to the American League and all of the sudden they're studs. Not saying..just saying.
Innings Pitched
1) Corey Kluber 157.0
2) Dallas Keuchel 151.0
3) Jeff Samardzija 148.1
Kluber defines workhorse. His numbers should be better than they are, but, well...Indians. Keuchel makes his second appearance in this post and is certainly someone to keep an eye on. Folks may remember Samardzija as a standout WR for Notre Dame not that many years ago.
ERA
1) Scott Kazmir 2.10
2) Sonny Gray 2.16
3) Dallas Keuchel 2.32
Kazmir came to notoriety with the Rays, but has bounced all over since then. Notice two things, once again we have two Houston Astros pitchers in the top three and, of course, Dall Keuchel. Top three in the league in Wins, Innings Pitched and ERA. Unless he collapses, I'm guessing someone is due a pay raise. Hell, at this point, he may be the front runner for AL Cy Young.
Alright, that's all the stats I've got for you this week. Stats are fun. Baseball, above all other sports, has embraced the insanity of stats. But that isn't what the game is about. It's supposed to be about fun. About the smell of the grass, the crack of the bat, the feeling of the seams on the ball and the snap of ball meeting leather. Go...find a game. Major league, your local minor league, it doesn't matter. Go sit in the sun and enjoy watching the boys of summer.
As always, thank you to CBD, Ace, the Cobs and everyone else for letting me prattle on about America's Pastime.


posted by Open Blogger at
08:27 PM
|
Access Comments