« Glenn Loury, John McWhorter Discuss the Religion of Antiracism, and Its Current Pope Ta-Nehisi Coates
|
Main
|
Morning Thread (7-31-2015) »
July 30, 2015
Overnight Open Thread (7-30-2015)
Quote of the Day I - Everyone Knows That Edition
At a hearing before the House Foreign Affairs Committee, Secretary of State John Kerry was asked why the administration did not submit the Iran nuclear agreement to the Senate for its advice and consent as an Article II treaty.

Kerry responded that the agreement wasn't treated as a treaty "because you can't pass a treaty anymore."
Modern journalism is all about deciding which facts the public shouldn't know because they might reflect badly on Democrats.

-- Jim Treacher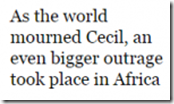 What could it possibly be? Oh right:

"I started the relationship with [Soon-Yi Previn, his then-girlfriend Mia Farrow's adoptive daughter, who was---at most---21 years old at the time to his 56] and I thought it would just be a fling. It wouldn't be serious, but it had a life of its own. And I never thought it would be anything more," Allen revealed. "Then we started going together, then we started living together, and we were enjoying it. And the age difference didn't seem to matter. It seemed to work in our favor actually."

-- Woody Allen further revealing his moral blindness and bankruptcy
"Wherever I go to speak, whether it's Brazil or Italy or Norway, I find that upper-middle-class professional women are very unhappy. This is a global problem! And it's coming from the fact that women are expecting men to provide them with the same kind of emotional and conversational support and intimacy that they get from their women friends. And when they don't get it, they're full of resentment and bitterness. It's tragic! Women are blaming men for a genuine problem that I say is systemic. . . . Now we're working side-by-side in offices at the same job. Women want to leave at the end of the day and have a happy marriage at home, but then they put all this pressure on men because they expect them to be exactly like their female friends. If they feel restlessness or misery or malaise, they automatically blame it on men. Men are not doing enough; men aren't sharing enough. But it's not the fault of men that we have this crazy and rather neurotic system where women are now functioning like men in the workplace, with all its material rewards."

-- Camille Paglia
Nope. But it provided an excuse for people who want to turn college campuses into man-hating sexual police states. And that was the goal.

-- Glenn Reynolds on the bogus campus rape studies
Planned Parenthood's Sex Advice for Teenagers: Choke Sex and Water Sports
As well as a little Boston steamer action.
HUMPHREY: What's wrong with a kiss, boy? Hmm? Why not start her off with a nice kiss? ... You don't have to go leaping straight for the clitoris like a bull at a gate. Give her a kiss, boy.
WYMER: Suck the nipple, sir?
HUMPHREY: Good! Good. Well done, Wymer.
DUCKWORTH: Uh, stroking the thighs, sir.
HUMPHREY: Yes. Yes, I suppose so. Hmm?
PUPIL IN FRONT: Oh, sir. Biting the neck.
HUMPHREY: Yes. Good. Nibbling the earlobe, uhh, kneading the buttocks, and so on and so forth. So, we have all these possibilities before we stampede towards the clitoris, Watson.
WATSON: Yes, sir. Sorry, sir.
From "Gamers Are Dead" to "We're All Gamers" in Less Than a Year
Because when everyone's a gamer...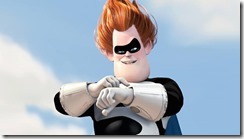 "At Arlington's Washington-Lee High School this year, there were 117 valedictorians out of a class of 457. At Long Beach Polytechnic in California, there were 30."
Hillary Clinton: My Greatest Weakness Is Stupid People Who Don't Understand Why I Should Be President
Shorter version: You.People.Just.Don't.Get.It
The Honor That Honors By Its Omission
MI Supreme Court Uphold Right to Work for State Employees
Yesterday, the Michigan Supreme Court voted 4-3 to make public sector employees subject to the state's 2012 Right to Work law. The holding dealt a huge blow to the labor unions vying to represent the state's almost 40,000 employees.

The court's argument turned even the friendly appeals court ruling on its head; while the appeals court ruling said that the existence of the Michigan Civil Service Commotion did not preclude the inclusion of state employees under the right to work laws, the supremes held that the Commission never had the authority to require state employees to pay the union-related agency fees, even before right to work laws existed.
Phi Kappa Psi Fraternity Members Sue Rolling Stone
Back when adults who had America's interests at heart were in charge.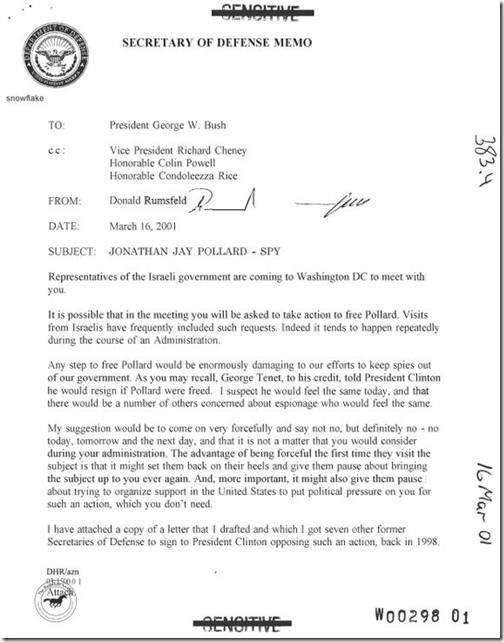 The Mysterious Case of Skeleton Lake
In 1942, Indian forest ranger H.K. Madhwal came across something rather disturbing: a lake filled with bones. Hundreds of people died in the lake, all at once. But what killed them?

Roopkund Lake is located in the state of Uttarakhand, India. The lake sits at over 16,000 feet in elevation, and it freezes over-so the skeletons are only visible during a brief thaw. Madhwal found it at just the right time to see the bones. But how old were they? And what were they doing hanging around in a lake?
SyFy To Make A Show About Vampire Cars
Sure why not. It's no dumber than a lot of the current reality shows.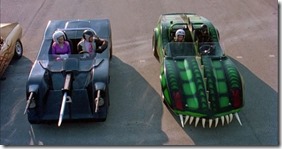 Big Brother is Watching You Squat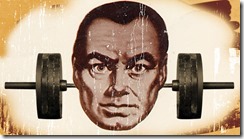 Naked Man, 81, Arrested for 'Having Sex With Bush in His Own Back Garden'
It's a sad day for America when a man can't fuck his own shrubbery in his own goddamn backyard. I guess the terrorists really have won.
A pensioner has been arrested for allegedly having SEX with a BUSH - in his own back garden.

The unsuspecting 81-year-old was caught in the act by a neighbour whose home overlooked the back garden.

He claims that he said the octogenarian acting oddly in the garden while naked so he grabbed his video camera.

He claims to have shot images of the man then "humping" a bush while in the buff.

Local reports in Stratford, Connecticut, said the neighbour then raised the alarm.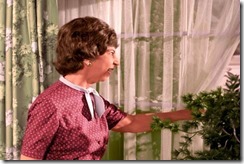 Yahoo group. That is all.
Come on be a smartie and join the yahoo group party! For the children. Why do you hate children?
And my lo-fi Twitter spew.
Tonight's post brought to you by a word with you, Milton: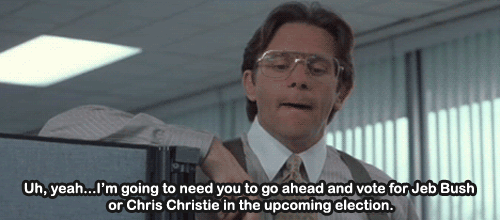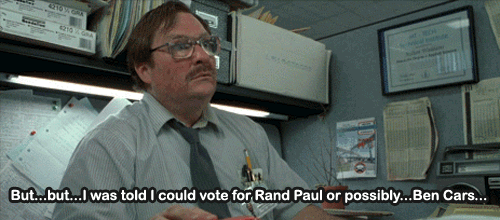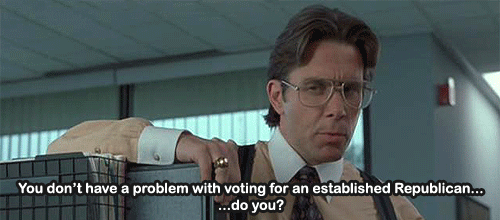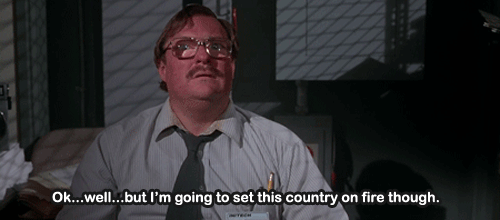 Notice: Posted by permission of AceCorp LLC. Do not mock or taunt happy-fun ball during summer musth. Management not responsible for any resulting injuries or death. We are not kidding about this, Buzzion. If you do not understand, or cannot read, all directions, cautions and warnings, do not consume this product.

posted by Maetenloch at
11:16 PM
|
Access Comments