« 2 Weeks of Chaos (Gaming thread)
|
Main
|
Chess On A Sunday Evening [OregonMuse] »
July 26, 2015
Food Thread: [CBD]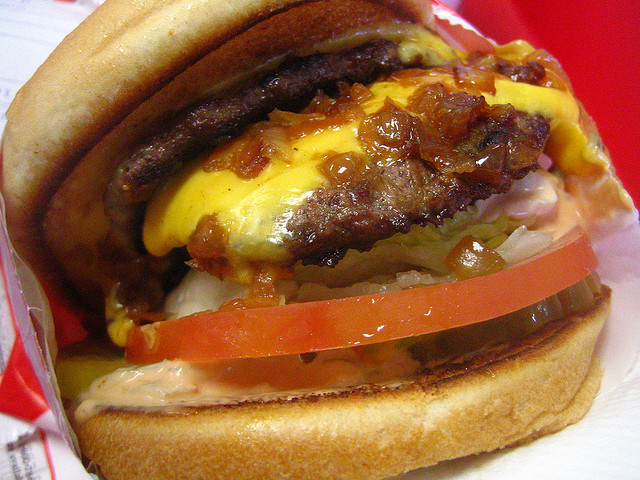 Everyone knows about In-N-Out Burger's secret menu, but I had no idea that it is a common thing among fast food chains.The Ultimate List of Secret Menu Items sounds like fun, and might even be true!

*********
"COOL" is
country-of-origin-labeling
for certain food products. This program comes into conflict with a World Trade Organization (WTO) decision that it discriminates against imported products. A bill has been introduced in the US Senate that would make this labeling voluntary for some meat products,
specifically from Canada and Mexico.
In May, the World Trade Organization rejected a U.S. appeal of its decision that COOL on meat unfairly discriminates against meat imports and give the advantage to domestic meat products.

As a result, the program must be reformed to honor existing trade relations with Canada and Mexico and to avoid retaliatory tariffs.
I very much want to know where my food is from, and the idea that this is going to be voluntary is a cute, pie-in-the-sky sort of government solution. Are we going to pretend that beef butchered in a Mexican slaughterhouse is subjected to the same scrutiny as that of Canadian beef or American beef?
*********
Here's a tasting and ranking of
the best "session" beers.
What's a "session" beer you ask?
"Session beer" is a nebulous and occasionally provocative term in the world of craft beer appreciation. Drinkers debate the merits of low-ABV styles and argue over what truly is "sessionable" and what's not. Many debate the ABV point where "session" can be said to begin. But most of us should agree, at least, that there are few beer experiences more satisfying than discovering a wonderfully flavorful, balanced new beer that won't knock you on your ass if you drink two of them in succession. That's what "session" beer means to us, and it also happens to be one of the craft beer industry's most prevailing trends.
This is exactly the kind of beer I am looking for but rarely find. I am not a fan of the mainstream lagers like Bud and Miller -- mostly because they are too carbonated -- but most anything that has real flavor is an alcohol monster. Drinking several beers over the course of a lazy afternoon grilling or reading or shooting the breeze with friends is one of life's pleasures, but not when I am a drunken mess by the fourth or fifth beer.
*********
The Paloma
is actually Mexico's most popular mixed drink, and the style can be extended to bourbon and gin and vodka and pretty much anything. It's refreshing without being too sweet...perfect for a lazy afternoon when you can't get a "session" beer!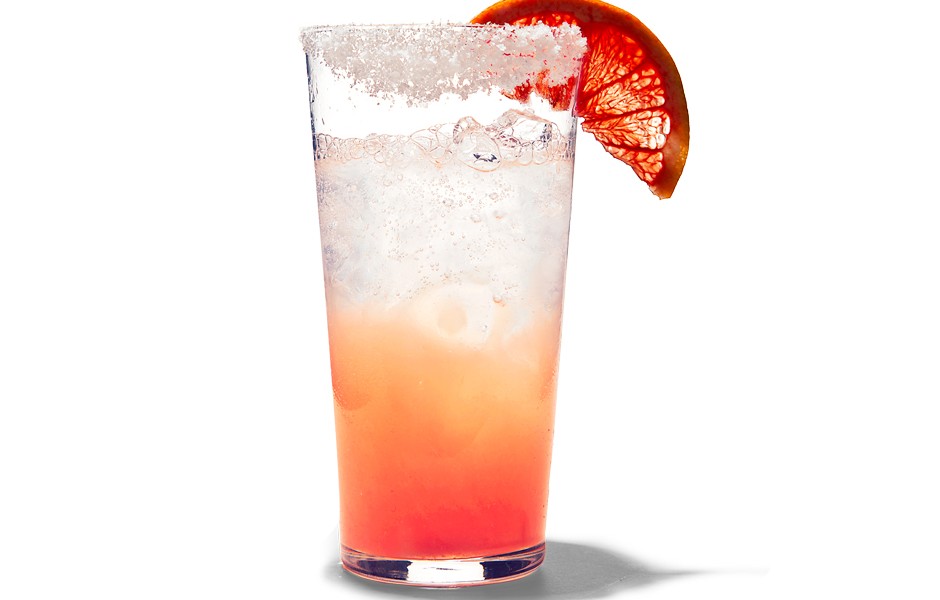 It's just a "sour." The general recipe is: two parts booze, two parts sour, one part simple syrup and a splash of soda. Simple and fun.
*********
This recipe is from (Moron) Misanthropic Humanitarian. The fish recipe is almost identical to one I use for chicken thighs (boneless and skinless). The tang of the Parmesan is weird, and great. I think I'll try MH's fish version for fish tacos, because the fish can get lost in the bold flavors of the condiments, and this might stand up well.
As for the cooked cabbage? I have no idea. But I'm going to try it soon, because it sounds so odd that it must be good!
Parmesan Baked Fish
I use Bluegills or Crappies. But you could use a firm fish such as Cod or Haddock.
1 lb fish
1 egg
1/3 cup flour
1/3 cup Parmesan cheese, grated
2/3 cup corn flake crumbs
1/8 tsp cayenne pepper
1/4 tsp pepper
salt to taste
Preheat oven to 425
combine flour and black pepper in bowl and mix well
place beaten egg in another bowl
Mix corn flakes, Parmesan cheese and cayenne pepper in a separate bowl
Sprinkle fillet sides with salt
Dredge fillets in flour mixture, then egg mixture and then in corn flake mixture.
Place coated fillets on baking sheet coated with cooking spray
Bake for 10-15 minutes or until fish flakes easily
Fried Cabbage
1/2 head green cabbage
1/2 red cabbage
3-5 carrots
1 onion
Chop up cabbage
shred carrots
mince onion
Thoroughly mix all the vegetables. Season with your favorite seasonings.
Camp MH likes Lawry Season Salt.
Cover bottom of skillet, fry pan etc with olive oil.
Fry in cast iron skillet, electric fry pan until brown and crispy about 20-25 minutes.
A baked potato finishes meal up nicely.
Low fat, low cholesterol.
Fairly easy to make
Something a little different.

posted by Open Blogger at
04:00 PM
|
Access Comments