« Amtrak Derailment in Philadelphia [Y-not]
|
Main
|
Morning Thread (5-13-15) »
May 12, 2015
Overnight Open Thread (5-12-2015)
Think about it. These guys had to know the event would be guarded. These guys had to know that the event is going on in Texas, meaning that a lot of attendees and passers-by would be armed. Heck it's Texas. Everybody's armed. The former governor, Rick Perry, shot a coyote while jogging.

And yet, knowing that they were attempting the equivalent of robbing a police station or attempting a carjacking outside the NRA convention, these two idiots went ahead and did it anyway! Did I say Islamist flypaper? How about Islamist catnip? These guys just can't resist attempting to kill people if there's an announced effort to draw Muhammad!

-- Jim Geraghty in Jihadist Flypaper.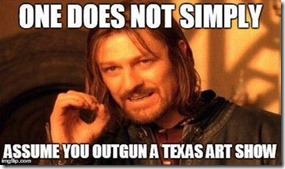 "Laws have to be backed up with resources and political will," she explained. "And deep-seated cultural codes, religious beliefs and structural biases have to be changed. As I have said and as I believe, the advancement of the full participation of women and girls in every aspect of their societies is the great unfinished business of the 21st century and not just for women but for everyone - and not just in far away countries but right here in the United States."

-- Hillary Clinton at the 2015 Women in the World Summit
In the latter days of Ketill arose the power of King Harald the Fairhaired [of Norway], in such a way that no folkland king or other great men could thrive in the land unless he alone ruled what title should be theirs. When Ketill heard that King Harald was minded to put to him the same choice as to other men of might - namely, not only to put up with his kinsmen being left unatoned, but to be made himself a hireling to boot - he calls together a meeting of his kinsmen, and began his speech in this wise: "You all know what dealings there have been between me and King Harald, the which there is no need of setting forth; for a greater need besets us, to wit, to take counsel as to the troubles that now are in store for us. I have true news of King Harald's enmity towards us, and to me it seems that we may abide no trust from that quarter."

"It seems to me that there are two choices left us, either to fly the land or to be slaughtered each in his own seat. Now, as for me, my will is rather to abide the same death that my kinsmen suffer, but I would not lead you by my willfulness into so great a trouble, for I know the temper of my kinsmen and friends, that ye would not desert me, even though it would be some trial of manhood to follow me."

Bjorn, the son of Ketill, answered: "I will make known my wishes at once. I will follow the example of noble men, and fly this land. For I deem myself no greater a man by abiding at home the thralls of King Harald, that they may chase me away from my own possessions, or that else I may have to come by utter death at their hands." At this there was made a good cheer, and they all thought it was spoken bravely. This counsel then was settled, that they should leave the country, for the sons of Ketill urged it much, and no one spoke against it.

Bjorn and Helgi wished to go to Iceland, for they said they had heard many pleasing news thereof. They had been told that there was good land to be had there, and no need to pay money for it; they said there was plenty of whale and salmon and other fishing all the year round there. But Ketill said, "Into that fishing place I shall never come in my old age." So Ketill then told his mind, saying his desire was rather to go west over the sea [to Scotland], for there was a chance of getting a good livelihood. He knew lands there wide about, for there he had harried far and wide.

-- Beginning of the The Laxdaela Saga
Apparently Seth Myers' attacks are quite predictable and so Ms. Fiorina was prepared when she walked onto the set. She was also ready for Katie Couric in her recent interview.
Congrats Marie You've Finally Made It
Into the Urban Dictionary:
Harfing

To say or assert something so patently stupid and preposterous as to generate widespread mockery. Named in honor of State Department Spokesperson Marie Harf.

The State Department Spokesperson was harfing on about how Islamic State jihadists only needed job opportunities in order to give up their evil ways.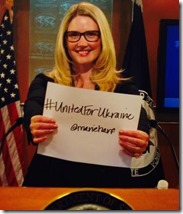 Tsarnaev Family Flown to U.S., Housed in Boston at Taxpayer Expense
Well after the hundreds of thousands (millions?) of dollars we've given them in welfare what's a few more thousand?
Can Leftists Possibly Hate Mother's Day?
Why yes, yes they can. And Salon's Anne Lamott shows the way here. Lamott for a long time wrote a column for Salon called 'Mothers Who Think' which I always thought should have been properly named 'Mothers Who Think Way Too Much And Always Find Reasons To Be Unhappy'. And I see she's sticking with the shtick that got her to where she is today.
I did not raise my son, Sam, to celebrate Mother's Day. I didn't want him to feel some obligation to buy me pricey lunches or flowers, some annual display of gratitude that you have to grit your teeth and endure. Perhaps Mother's Day will come to mean something to me as I grow even dottier in my dotage, and I will find myself bitter and distressed when Sam dutifully ignores the holiday. Then he will feel ambushed by my expectations, and he will retaliate by putting me away even sooner than he was planning to - which, come to think of it, would be even more reason to hate Mother's Day.

But Mother's Day celebrates a huge lie about the value of women: that mothers are superior beings, that they have done more with their lives and chosen a more difficult path.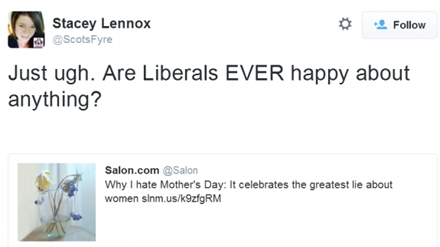 Mark Steyn and Ed Driscoll on Citizen Kane 74 Years Later
One huge problem for new audiences discovering Citizen Kane is that we're watching the history of the movie industry backwards, and it's virtually impossible for most audiences to understand the worldview of the 1941-era audience that Kane was aimed at. Seeing Kane today would leave many new viewers wondering what the fuss was about, because so many of the film's innovations - the deep focus photography, the elliptical plot, the multiple points of view in which the characters see Charles Foster Kane from their own worldviews, the incredible optical effects (and those so subtle they remain invisible to all but the most skilled Bletchley Park-level cinephile cryptographers) - became either de rigueur in movies to come, or simply fly past the heads of the audience. I imagine a young kid raised on the eye-popping CGI of today's zillion dollar assembly-line Marvel products would look at Star Wars (let alone its prototype, Stanley Kubrick's 2001: A Space Odyssey, as equally innovative a film as Kane) and wonder what all the fuss was about.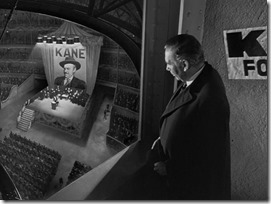 The Childless Millennial: A new report finds that today's twentysomethings have a lower birthrate than any previous generation.
As Insty points out birthrates always plunge under socialism.
The domestic violence epidemic that dare not speak its name.
Which makes me wonder: why would women choose to put themselves at greater risk of being slapped, kicked, hit or bitten, when so many of them become lesbians precisely to avoid a repeat of their last abusive relationship with a bloke?

It's not like they're in it for the sex. Maybe it's the faint whiff of cat sick, maybe the chafing of polyester bedsheets, but it's well known that lesbians stop having sex after the first few months and retreat into hobbies like softball, vegetarianism, penis envy and Twitter.
Heh.
#MichFest: Trannies Win, Lesbians Lose
Conservatives ought to pay attention to this conflict, because there are important issues and principles involved. Much like the Indiana pizza parlor that was targeted by a hate-storm, the Michigan Womyn's Music Festival fallen victim to a dubious idea of "rights" that, in reality, involves the negation of liberty. The strange concept I have called the "Compulsory Approval Doctrine" is a dangerous ideological weapon. If a small-town pizza parlor can't choose which weddings it will cater, why should an all-woman event be allowed to exclude men in dresses?

Sure, we can enjoy our conservative schadenfreude at the expense of a lesbian music festival, laughing to see feminists suffer the consequences of their own theoretical dogma. If "the personal is political," after all, everything becomes political. So the question of whether people with penises must be accepted as "women" is to be decided by a plebiscite or (in reality) imposed upon us by a consensus of cultural elites.
Beyond Parody:  Bill Clinton's Wife Condemns 'Scourge Of Sexual Assault' In First Big Speech
Cal State-Northridge Halts Class Registration Until Students Complete Feminist Anti-Sexual Assault Video Game
Many years ago I taught classes at CSUN. It was a quiet mostly-commuter campus that seemed relatively immune from the usual excesses of leftist faculty. But how far they have fallen in the years since then.
Behind Enemy Lines: The Weapons of Vietnam's Covert Warriors
Including the 'Death Machine':
The belt-fed M60 machine gun, too, was much modified. Poorly balanced, heavy, and somewhat awkward to wield, Special Forces weapons men completely removed the buttstock, capped it, and then shortened the 22" barrel, eliminated the bipod and installed a pistol grip below the gas tube, which notably shortened it and cut its weight by 5 lbs. (Three decades later, similar features were incorporated into the gun's M60E4 version.)

However, SOG's most impressive M60 modification-dubbed the "Death Machine"-was a 500-round drum fitted inside the gunner's rucksack, connected to his gun with a 5-ft., aircraft-type articulated feed belt. Fabricated at the China Lake, Calif., Naval Weapons Center, its total weight including the gun and ammunition was just short of 90 lbs., requiring a Rambo-sized man to carry it. Best suited to raids, recon teams rarely packed the Death Machine.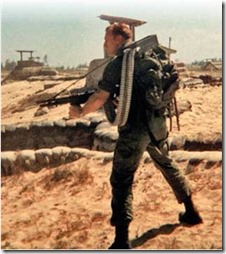 $3600 gets you a crate of 20 M91-30s straight from a Russian arsenal along with bayonets, oil bottles and field tools.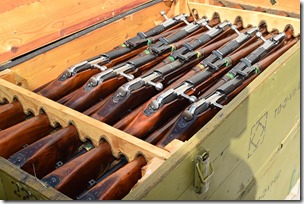 China: No More Funeral Strippers
Goddamn commie police states.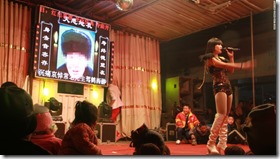 The Yahoo group is for closers only.
Teh Tweet!
Tonight's post brought to you by first world problems: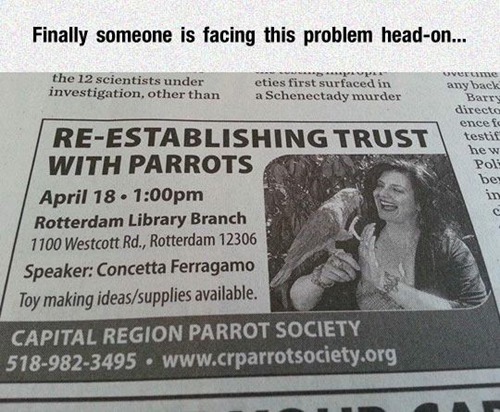 Notice: Posted by the will of AceCorp LLC. Please give generously to maetenloch at gmail. Otherwise send spare tips and unwanted children to the Ace. No harfing or running in the pool area.

posted by Maetenloch at
11:01 PM
|
Access Comments