« April 30, 1975 - The Day Saigon Fell
|
Main
|
Friday Morning Open Thread »
April 30, 2015
Thursday Night ONT-Coercion Edition [Weirddave]
I've been open blogging here at AoS HQ for more than a year now. It started with an offhand comment in a thread about my tomato plants, whereupon Y-Not shanghaied me into the garden thread. I kind of grew from there, finding my niche with my Fundamental Concept threads, and generally enjoying being able to contribute to AoS.
Until now.
Yesterday, I came home to find that my house had been ransacked, and this picture was taped to the mirror in the foyer: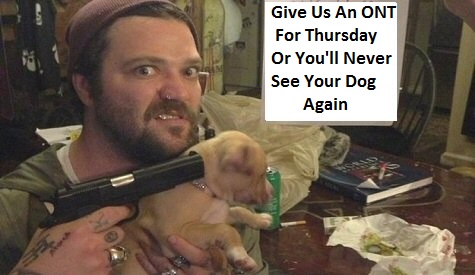 I never realized that Ace learned his business ethics from the Mafia. Please guys, don't hurt him, he's just a pup. I'll do as you say.
PUCK!
Tonight begins the second round of the Stanley Cup playoffs, unquestionably the greatest tournament in all of pro sports. 8 teams are left in the quest for the cup, but we all know there's only one that matters, and if I've timed this right, this ONT will drop right about the same time the puck drops in Anaheim. Duck soup is the dish of the day, and guess who the chefs are?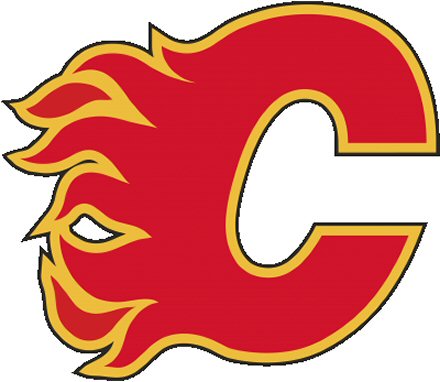 This is an admittedly unscientific observation, but just based upon what I've seen, it seems that as a general rule hockey players seem to be the nicest and most down to earth professional athletes of the big 4 sports. Here's a case in point: Alex Ovechkin. Before the season, he held a private skate event for a group of children with developmental disabilities. One of them, a ten year old girl with Down's Syndrome named Ann Schaab, asked him out on a date.
Well, Ovi took her out on a date (to a Caps game). Afterward they ate sushi together. At the All-Star Game, Ovi spent all of his time lobbying to be either the MVP or the final selection of the fantasy draft. Both of those players win a Honda, and he told everyone who would listen that he "needed a car". Big joke, right? Ovi's got 7 cars already. He didn't win the car, but when Honda found out he had been trying so hard to win the car so he could donate it to Ann's special needs hockey team, a third car somehow materialized and Ovi was given the key. Ann was in the stands for game 7 of the Caps/Islanders series cheering her head off for her beloved Caps and their teddy bear of a star player. She even had a nifty playoff beard.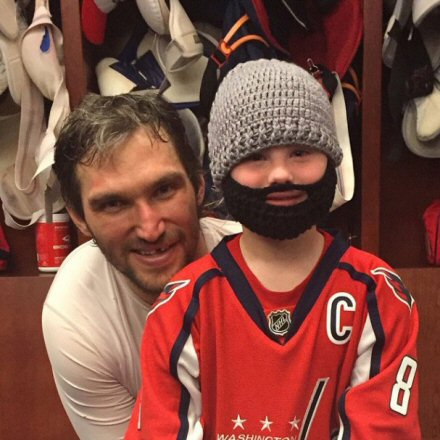 Ovechkin and the Caps may have been happy with their game 7 victory, but I'll bet Ann was happier than all of them put together. Read all about it here.
Science News
Twins experiment reveals genetic link with mosquito bites. Based upon how you smell, apparently. If this picture is any indication of the, er, caliber of the twins participating, I would be more than happy to lend my assistance. For science, of course.
My wife insisted I include a link to Mr. Nice. Boy, talk about a blast from the past, that's like what, 15 years old? More?
Not Porn
Apparently "Brazzers" is some kind of porn company. This website theorizes that you can make innocent pictures look dirty by adding their logo. YMMV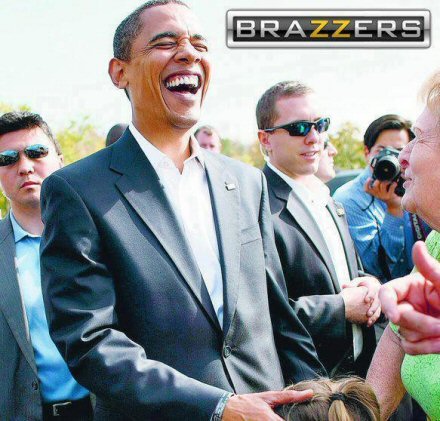 It sounds like it would have been a heck of a restaurant

Anytime You Think You Can Cash a $368 Billion Check...Think Twice
Jeff Waters attempted to walk into Bank of America on Monday to cash the check for $368,000,000,000 (see above).

Jeff said all he wanted to do was open the best Italian restaurant ever.

"It's always been my dream to own the best Italian restaurant in the earth," Waters told police. "I'm 10% Italian. Cooking authentic Italian food is in my blood. I had planned to make the restaurant 80 million sq. feet and able to accommodated (sic) 30 million eaters at once, plus it was gonna be totally underwater so people could look at sharks while they ate."
You're Doing it Wrong
Now that I think about it, I'm with Butters on toilet use. It would make a lot more sense to use toilets backwards.

The Most Popular Movie from Each State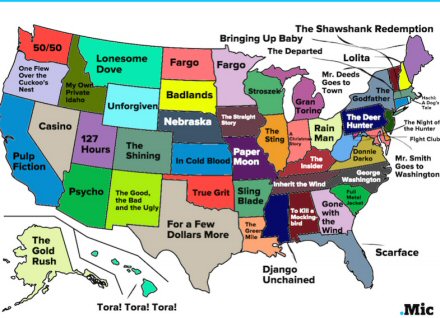 Three of the films include their location's name in the title: My Own Private Idaho, Nebraska and Mr. Smith Goes to Washington, as in the District of Columbia. Perhaps the most on-the-nose title, however, is Nevada's Casino. What more could you expect of Las Vegas than a movie about its most precious resource? The oldest film on the list is The Gold Rush, a 1925 Charlie Chaplin silent film set in Alaska. The newest film is, once again, Nebraska. Only one film is the most popular in two states: Joel and Ethan Coen's Fargo, though the film's protagonist, played by Frances McDormand, is a police chief in Minnesota, not Fargo, North Dakota.
Someone Told Me it's All Happening at the Zoo
Yesterday, Wuhan Zoo Monkey caretaker Zhang Bangsheng unbelievably used his tongue to lick a small monkey's butt! 50-year-old Zhang Bangsheng used warm water to clean a small Francois' Leaf Monkey's buttocks, then began using his mouth to lick it, not stopping for over an hour, until the little monkey defecated a single peanut. Only after the peanut was defecated did Zhang Bangsheng laugh with satisfaction.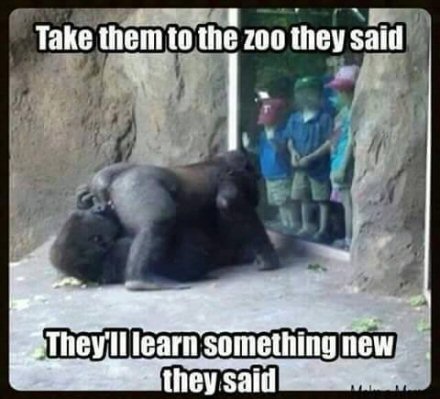 BALTIMORE
As many of you know, Baltimore is my hometown, and I'll probably have more to say about the riots during normal open blogger time this weekend, but for now, two things.
Link goes to a fantastic interview with David Simon. Simon is the author of the book Homicide: A Year on the Killing Streets, he also wrote and produced The Corner and The Wire. I can't recommend it enough if you want to get a handle on what things are like in Charm City. Anyhow, in this interview, Simon is detailing exactly how the Baltimore Police Department was wrecked by Martin O'Malley for his own personal political gain. Absolutely wrecked, and the result is what we saw this week. Anyhow, in the middle of all of this, what is a very damning recitation of all the despicable things Tommy Carcetti O'Malley did, actions that should by rights disqualify O'Mally for ANY elected position, including dog catcher, for any thinking person, Simon casually says this: "And, hey, if he's the Democratic nominee, I'm going to end up voting for him.". No pause to consider that the raw totalitarianism that Simon's been matter of factly recounting should horrify any American, no thought that the Republicans might nominate someone worth considering, just blind, reflexive, unthinking "Me vote Dem-o-crat". Modern Libs truly are mindless robots.
Baltimore mayor apologizes for 'thugs' comment
I'm sorry Madam Mayor, but I'm not going to let you walk this one back. Your apology was in response to Baltimore City Councilman Carl Stoke's demagoguery, claiming that "thug" was just a code word for "nigger". I refuse to buy into your racism.
"Thug" is the perfect word to describe those folks who rioted, because the word classifies them based upon their actions. The N-word classifies them based upon their skin tone. Decoupling thug from it's connotation-the actions of an individual- and draping it with the mantle of chance-someone's physical appearance -dehumanizes those people. It removes from them the basic human attributes of agency and will. The people who rioted, and looted, and burned, and attempted murder and committed violence are THUGS Madam Mayor. They are THUGS based upon the actions that they chose to voluntarily undertake. As much as you may wish to shield them from the responsibility of their own actions, I'm not buying it. They are not automatons, they are not zombies. They are human beings will complete will and agency over their actions, and I am going to judge them by those actions, and not by the color of their skin. To do otherwise would be racist.
Tonight's ONT brought to you by April 30, 1975, Saigon, Republic of South Vietnam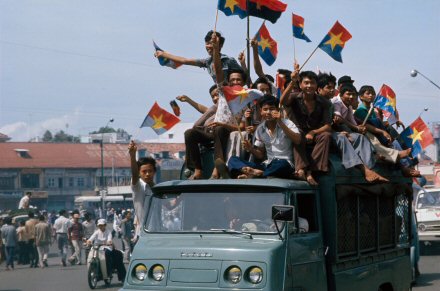 For all the problems I have with the Republican Party, and they are myriad, this is one way that they are indisputably better than their traitorous Democrap colleagues. We've never seen a Republican Congress refuse to honor treaty obligations and surrender a hard won victory to the enemy for domestic political gain. First Vietnam, now Iraq and Afghanistan, I think it's safe to say that doing such is Democrat policy.
Follow me @weirddave0 on Twitter. One random person will win a pony just for following me between the 1st and 5th of May!*
OK Ace, I did it, I made an ONT, can I have my puppy back please? I miss rubbing his widdle tummy-wummy and watching his leggy-wegy kick.

*This is a lie

posted by Open Blogger at
09:56 PM
|
Access Comments