« Baltimore Headlines
|
Main
|
Thursday Night ONT-Coercion Edition [Weirddave] »
April 30, 2015
April 30, 1975 - The Day Saigon Fell
40 years ago today the "People's" Army of Vietnam and their VC commie guerrilla pals overran Saigon. This marked the end of organized defense by South Vietnam and created the paradise on earth that is The Socialist Republic of Vietnam.
First, some iconic photos: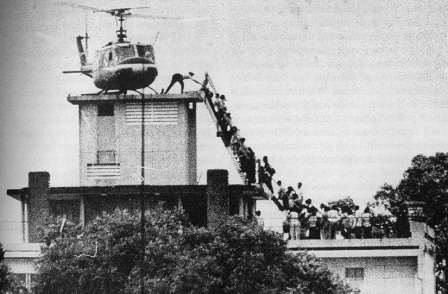 CIA station evacuation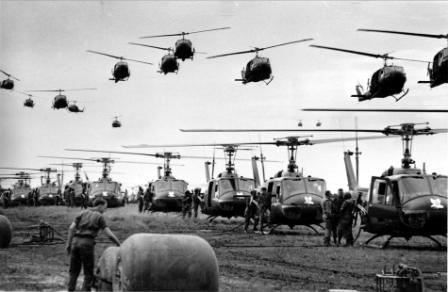 Airlift
Epilogue
At the end, US Forces evacuated 135,000 Vietnamese. The rest were left to the camps and brutality.
Andy tipped me to a PBS documentary, "Last Days in Vietnam". Trailer and clip below the fold. OH. He also explains the reason they're tossing that Huey off the deck of the USS Kirk - making room for the next bird to land.
[Update - Andy] This documentary is outstanding. Highly recommended.
"We were the last eleven"

posted by Dave In Texas at
06:33 PM
|
Access Comments