« Sartorial Sunday [Weirddave]
|
Main
|
Morning Thread (4-13-2015) »
April 12, 2015
Overnight Open Thread (4-12-2015)–She's Finally #Ready Edition

Stranger things have happened, I suppose, but Hillary is an odd choice as spokesman for the middle class. Hillary, who charges $300,000 to give a lousy speech; who claimed to have been "dead broke" after eight years in the White House; who hasn't driven a car since the 1990s; and who promises to spend more money than any political candidate, ever.
"At U of Michigan, a Muslim Student Unmasks the Hypocrite He Says Vandalized His Apartment: The perpetrator was a liberal activist and decorated campus Muslim leader who said American Sniper promoted violence." As the InstaProfessor writes, "You know what promotes violence? Leftist social-justice-war ideology."
But that's not enough for the LGBTQWERTY enforcers. You've got to agree with them 100 per cent - or you're just another bully and a hater and a transphobe. Or, even if you aren't, your husband is, so you've got no business lending your support. Why is it not enough to say "Well, yeah, I don't agree with you guys on everything, but this pink T-shirts thing seems harmless, so count me in"? Why does diversity have to be enforced with such ruthless homogeneity?

That mentality is why the LGBTQWERTY movement didn't even pause for breath after their gay-marriage victories and instead insisted, in Ann Coulter's words, "on going house-to-house and shooting the survivors". The world these guys are building for us will have "sexual diversity" but no other kind. But don't worry, about 24 hours after the dawn of their utopia, the mullahs'll nuke us. So there's that.

-- Mark Steyn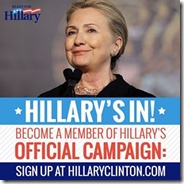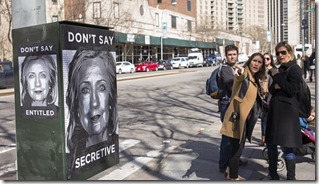 Mollie Hemingway: 8 Reasons Hillary Clinton's Campaign Will Be A Trainwreck
And all of them are pretty good reasons including this one:
8. Get ready for a frequent emphasis on victim status.

Hillary Clinton likes to paint herself as the victim. When her husband was embroiled in a scandal involving lying in a sexual harassment suit, she developed a theory about a "vast right-wing conspiracy" that sought to undermine him. As much as we all love good conspiracy theories, this one failed to explain how, exactly, the aforementioned group had tricked the president into lying under oath.

Sometimes, however, claiming victim status works well for her.
But then I'm not entirely sure that a presidential candidate who chronically claims to be a victim wouldn't be appealing to some percentage of contemporary American voters.
Team Hillary Already Smearing, Lashing Out at Critics Even Before Her Announcement
MSNBC: Hillary's Campaign Will Work To Keep Her From Looking Like A "Hottie Celebrity"
Mission already accomplished I'd say.
Hillary Just Running to Be Someone Else's Third Term
She brings almost nothing of her own to the table other than her chromosomes. And her likeability.
More troubling for the former first lady and secretary of state is the fact that she will be running for Barack Obama's third term as well as that of her husband Bill. That's why all that reinventing and reintroducing are bound to fall flat outside of the precincts of Clinton loyalists.
"So, basically, my butt refuted The New York Times"
Journalism's very bad terrible no-good week ended with no less than 3 separate journalistic FAILs. And they were all self-inflicted - out of a desire (and determination) for pro-Democratic Party stories to be true and a reluctance to do actual journalism.
Pope Francis called the Armenian Genocide a Genocide
And the Turks are having a freak-out. And I've grown very weary of putting up with up with their neurotic denials of the Armenian Genocide and general Islamist bullshit.
The Blue Model At Work: NY Spent $28 Million to Create 76 Jobs
For those playing along at home that's $368K per job.
Coming Soon: A Semi-Auto Civilian Version of the M249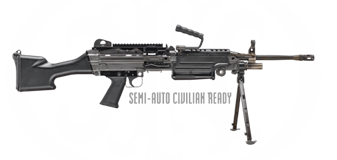 Coming Soon: A Licensed Semi-Auto Civilian Version of the MP5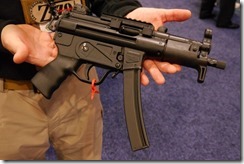 Air Force General Fired for A-10 'Treason' Comments
The U.S. Air Force general who warned subordinates that praising the A-10 aircraft to lawmakers amounts to "treason" has been fired, the service said.

Maj. Gen. James Post has been removed from his position as the second-highest ranking officer at Air Combat Command, according to a statement released Friday by the command, which is based at Langley Air Force Base in Virginia.

The decision was made by Gen. Herbert "Hawk" Carlisle, head of the command, after he reviewed an Air Force Inspector General report that concluded Post's comments had a "chilling effect" on officers and "caused them to feel constrained from communicating with members of Congress," the release states.
And some are clearly deranged but manage to stay just short of the line where they can be involuntarily committed. At least now she's obsessing on the Eugene police department who have the resources to deal with this kind of sub-committal crazy.
6 Musicians Who Made Entire Albums Just To Say F#@k You
That Rumours consistently winds up in "Best Album of All Time" top tens is made all the more impressive if you know that while performing, the songwriter was cheating on the guitarist with the drummer and the lead singer was making sexy eyes at the spotlight while her husband was leading her in -- with all of them on a strict diet of cocaine and vengeance.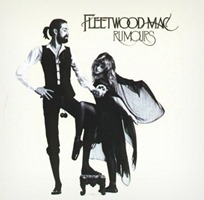 6 Realities Of Working In A Nursing Home
#6. There Is Sex -- So Much Sex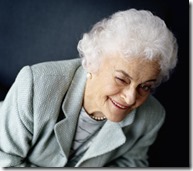 Weekly Commenter Standings
Top 10 commenters:
1 [445 comments] 'Misanthropic Humanitarian' [62.47 posts/day]
2 [436 comments] 'Ricardo Kill'
3 [400 comments] 'Vic  We Have No Party'
4 [370 comments] 'Anna Puma (+SmuD)'
5 [337 comments] 'mynewhandle'
6 [328 comments] 'J.J. Sefton'
7 [296 comments] 'rickb223'
8 [277 comments] 'Soothsayer, Inc. -- The King Unwilling est. 2005'
9 [277 comments] 'Lizzy'
10 [276 comments] 'Insomniac'
Top 10 sockpuppeteers:
1 [89 names] 'The Political Hat' [12.49 unique names/day]
2 [59 names] 'Cicero (@cicero)'
3 [49 names] 'Fa Cube Itches'
4 [47 names] 'Doctor Fish'
5 [43 names] 'Prince Ludwig the Indestructible'
8 [39 names] 'toby928(C)'
9 [37 names] 'Turd Ferguson'
10 [36 names] 'Bruce Jenner'
The group. Never heard of it.
Where it's at - the Twitter
Tonight's post brought to you by Brett Favre on draft day, 1991: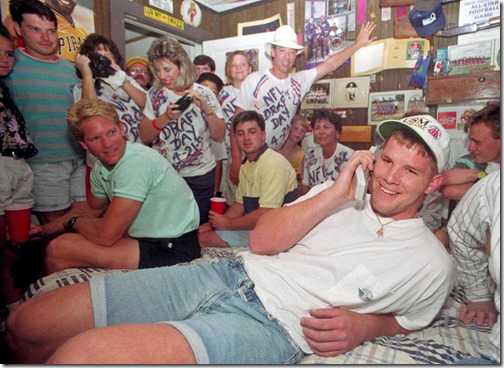 Clearly the 80s didn't end until sometime during the early 90s.
Notice: Posted by permission of AceCorp LLC. Please e-mail overnight open thread tips to maetenloch at gmail. Otherwise send tips to Ace.

posted by Maetenloch at
11:05 PM
|
Access Comments