« What the Hell Really Happened to Harry Reid?
|
Main
|
Morning Thread (3-31-2015) »
March 30, 2015
Overnight Open Thread (3-30-2015)
But the robots get better every year, while the workers stay the same. Or, perhaps, get worse.

-- Instapundit on minimum wage increase demands versus robotic automation
Ashe Schow asks: "With all the attention being paid to college-aged social justice warriors and microagressions, one has to ask: What happens when all these delicate snowflakes enter the workforce?"  To which I answer: What makes you think that these delicate snowflakes will enter the workforce? - Oh, I'm sure that many of them will end up doing some sort of retail, at least in the states that don't institute a $15 minimum wage.  But there are plenty of qualified people out there who either did not get infected with the current madness sweeping our campuses, or else they got over it.  Easy enough to give them the job.

-- Moe Lane on dealing with problematical employees
The C student starts a restaurant. The A student writes restaurant reviews.

-- PJ O'Rourke
The only advantage to being a middle-aged man is that when you put on a jacket and tie, you're the Scary Dad. Never mind that no one has had an actually scary dad since 1966. The visceral fear remains.

-- PJ O'Rourke
Ostendo primo conditionem hominum extra societatem civilem (quam conditionem appellare liceat statum naturae) aliam non esse quam bellum omnium contra omnes; atque in eo bello jus esse omnibus in omnia.

I demonstrate in the first place, that the state of men without civil society (which state we may properly call the state of nature) is nothing else but a mere war of all against all; and in that war all men have equal right unto all things.

-- Thomas Hobbes in Leviathan
From an interview with Natan Sharansky:
I was already a longtime prisoner when Ronald Reagan was elected. I didn't know much about him, and I can't say I remember having heard much about him. None of us in the Gulag knew much, and I actually knew less than most because I spent so much time in private punishment cells, where for months at a time you were totally isolated. Our first indication that Ronald Reagan might well be the key figure in our struggle, the struggle of all people fighting against tyranny, came from the ferocious denunciations of him that appeared more frequently in the official Soviet press. Now, all Soviets were experts in the art of "reading between the lines," and of course us dissidents, we were the professors of this high art form. In fact, we were so good at reading between the lines, we almost could piece together events as they really happened by what the authorities were not telling us. What they did not tell us was as important as what they did tell us, if not even more important.

We had very mixed feelings at first. Remember, we accepted it as a given that Jimmy Carter was the world's great human rights advocate. Only later, after we saw what words without action can mean, did it occur to us that words were all he could offer. But to his credit, it was Jimmy Carter who insisted on keeping the issue in the international spotlight. Remember, prior to him, no one seemed willing to offer even words. All we knew about Reagan was that he was a poorly regarded actor, and after living for so long in an Orwellian world where play-acting was all we ever experienced from our own leaders, the very fact that Reagan was an actor, I will say, left us far more concerned than encouraged at first.

Q: Were there any particular Reagan moments that you can recall being sources of strength or encouragement to you and your colleagues?

I have to laugh. People who take freedom for granted, Ronald Reagan for granted, always ask such questions. Of course! It was the great brilliant moment when we learned that Ronald Reagan had proclaimed the Soviet Union an Evil Empire before the entire world. There was a long list of all the Western leaders who had lined up to condemn the evil Reagan for daring to call the great Soviet Union an evil empire right next to the front-page story about this dangerous, terrible man who wanted to take the world back to the dark days of the Cold War. This was the moment. It was the brightest, most glorious day. Finally a spade had been called a spade. Finally, Orwell's Newspeak was dead. President Reagan had from that moment made it impossible for anyone in the West to continue closing their eyes to the real nature of the Soviet Union.

It was one of the most important, freedom-affirming declarations, and we all instantly knew it. For us, that was the moment that really marked the end for them, and the beginning for us. The lie had been exposed and could never, ever be untold now. This was the end of Lenin's "Great October Bolshevik Revolution" and the beginning of a new revolution, a freedom revolution--Reagan's Revolution.

We were all in and out of punishment cells so often--me more than most--that we developed our own tapping language to communicate with each other between the walls. A secret code. We had to develop new communication methods to pass on this great, impossible news. We even used the toilets to tap on.
Leaked Report Reveals EU's 40-Point Plan to Force Israel's Hand
They hate you - they really, really hate you.
What If We Gave a War and Everyone Came
Bellum omnium contra omnes edition.
Fracking is hard - because you need more than just oil in the ground.
But that only tells half the story, because even before the oil price crash Beijing was struggling mightily to catch up to the U.S. shale boom. Much of China's shale gas is locked away in remote regions that lack the necessary infrastructure (roads, for example) to support large drilling operations. China also has a very real water shortage problem, which compounded with the relatively complex stratigraphy has stunted its push to tap its shale.

Beijing lays claim to the world's largest shale gas reserves and third-largest shale oil reserves. Yet, as countries like Poland, Lithuania, Romania, South Africa, and the UK are all learning, simply possessing the resource isn't enough. The American energy renaissance has not come gift-wrapped; rather it has been a product of a great number of favorable factors and innovative efforts.
Tools of the Patriarchy XIV: Clapping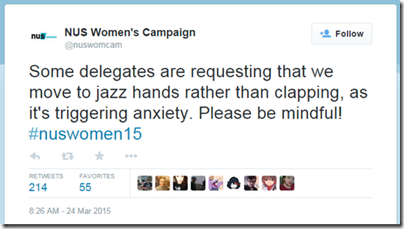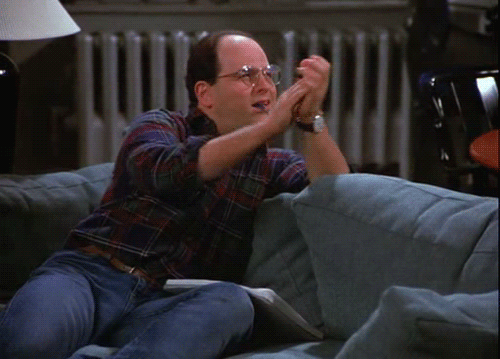 Illiterate Dumbass Afghans Murder Woman Over Shop Selling Magic Rocks
Vikings: Metrosexual Warriors?
They liked to rape and pillage and look pretty while doing it.
Genderflect: When Starbucks "Race Together" Just Doesn't Cover All Your PC Needs
"Supersede" is a synonym for "replace".  Supersession is a Christian theological term referring to a specific replacement-namely, the replacement of God's covenant with Israel by a new covenant (new "testament") with the Church. Put differently, the Church of Christ is the new Israel. Supersessionism is the doctrine that this replacement has in fact occurred. Theologians like long words, especially if they derive from Greek or (in this case) Latin. If you like "supersessionism", how about "anti-supersessionism"? Which, logically enough, means the rejection of the replacement doctrine.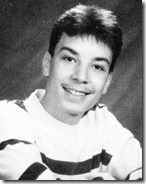 The Yahoo AoSHQ group - it's got electrolytes.
And my twitter thang.
Tonight's post brought to you by March 30, 1981: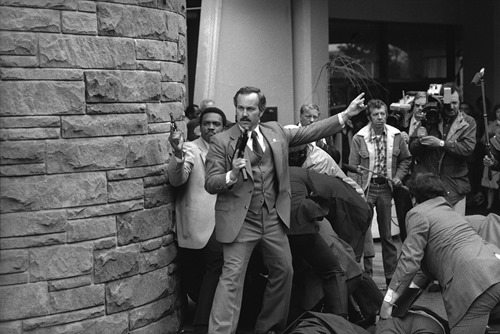 Notice: Posted by permission of AceCorp LLC. Please e-mail overnight open thread tips and small gems to maetenloch at gmail. Otherwise send offerings to the Ace.

posted by Maetenloch at
09:47 PM
|
Access Comments