« Food Thread: Sicilian Pizza [CBD]
|
Main
|
Not Your Normal Baseball Thread [BCochran] »
February 22, 2015
Palate cleanser-Feel good story of the day [Weirddave]
So it seems that an autistic boy in Florida was about to turn six. His parents planned a birthday party for him and invited all of his classmates, but all of them declined to come (aside - WTF? I'm the parent of a kid just a few years older, and I've always considered such things almost obligatory. No, they're technically not, but it's part and parcel of being a member of a community, y'know?). The little boy was crushed.
Though no one RSVP'd, Buratti and her husband John Buratti were 'still holding on to the hope that some of them would show up' to the party for her son, who has epilepsy and a mild form of autism.

'From the minute he woke up that day he wanted to know how many minutes until his friends came,' Buratti, 25, said, adding that his eyes filled with tears when he learned no one was coming.

In frustration, his mom posted a rant on a local Facebook group. Members of the community saw this, and responded. "Hey, can I bring my kids?". The local police department showed up, as did the fire department, complete with fire trucks. The police chopper did a flyby of the party (and even this crusty old ficon won't say boo about the public funds that surely were needed to pay for things like fuel).
In short, a bunch of people in Osceola, Fl. acted like most of us expect other Americans to act. Not all people are good, many are bad, more are indifferent and some are downright evil (the story linked is from the Daily Mail, a good place to find stories about downright evil people), but I think most people are fundamentally good. It's nice to see news stories reminding us of this.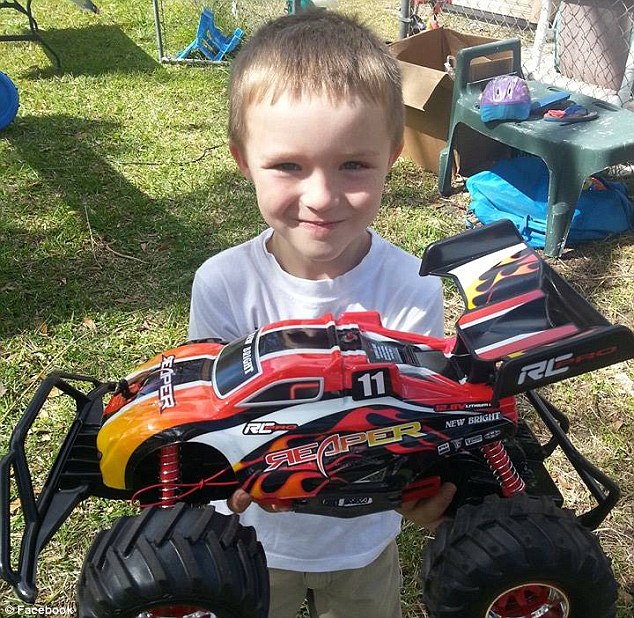 Open Thread

posted by Open Blogger at
05:25 PM
|
Access Comments