« Palate cleanser-Feel good story of the day [Weirddave]
|
Main
|
Overnight Open Thread (2-22-2015) »
February 22, 2015
Not Your Normal Baseball Thread [BCochran]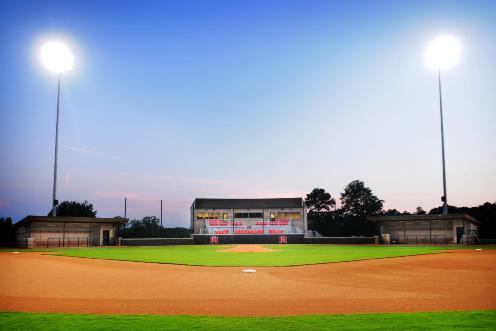 So I had originally planned to do the final "Offseason Moves" post, and I still will, but something was brought to my attention and I wanted to write about it.
The story was actually originally brought to my attention by my mother. Years of being forced to watch all levels of baseball eventually turned her into a rabid fan. Then another article, the one I'm going to respond to, was tossed at me via Moron, Hostage and all around good person @osoloco11. So you can thank, or blame, her for this post.
THE ORIGINAL STORY:
The US portion of the Little League World Series was won by an inner city team from the Southside of Chicago, Jackie Robinson West. They did so in dramatic fashion and it was a great story. Right up until it was discovered that they cheated. The team included players from outside the geographical region that that team was supposed to draw from. There"s been a lot of debate over this, but I'm pretty cut and dry on it. The rules were broken. It is indeed hard to watch the kids have that title stripped, but actions have consequences. Rules exist. You don't just get to break them because you feel like it.
THE ARTICLE:
Now on to what I want to respond to. There is a site where content is provided pretty much entirely by those directly involved in various sports. The Players' Tribune. That site posted an article written by standout Pittsburgh Pirates center fielder Andrew McCutchen. In that article, McCutchen writes about something sort of related to the "controversy". The plight of lower income kids in baseball.
If you want to read the article in full, and I highly recommend you do, it's here.
I, as you might guess, disagree with his take and wish to respond. So here we go.
Baseball used to be the sport where all you needed was a stick and a ball. It used to be a way out for poor kids.
Uh...no, no it wasn't. I started playing baseball almost 30 years ago. I can't ever remember a time where there wasn't discussion on how hard it was to spread the sport of baseball. It takes a lot of players. You need a lot of space. And most importantly, it's expensive. It always has been. Bats have always been expensive and, especially when you're dealing with growing kids, have to be replaced regularly. Cleats are a constant expense. Gloves last a while, but are still not cheap. Then you get into helmets and balls and sign up fees and uniforms and...well, you get the point.
When you're a kid from a low-income family who has talent, how do you get recognized? Now, you have to pay thousands of dollars for the chance to be noticed in showcase tournaments in big cities.
This is the crux of McCutchen's argument. That there is no other option other than expensive travel teams. That you can't get noticed, you can't get anywhere without these traveling teams. That's simply not true. Frankly, it's silly.
I spent quite a lot of time in the sport. I have friends who are college coaches. I was a college asst at one point. I know folks who've been drafted and even one who made it all the way to the show. Guess what? They didn't get noticed at a traveling tourney. Players aren't found at tourneys where 12-15 year olds are playing. You know how you catch a college coach's attention? High school ball. That's where they see you. That's where they find you. If you're good, if you're good enough, you will be found. Maybe not by that big D1 program you think you should play for, but if you've got the talent, there's a place for you.
And the same holds true for pro scouts. They see you in high school. They see you in college. That's where a very large portion of their scouting is done.
McCutchen then spends some time going on about his personal experience and the hardship that low income families face in making decisions over where to spend their money and what they can afford to spend on sports. This isn't something that just applies to baseball. It's true across the board. Every sport costs money and typically, it costs quite a bit of it.
He continues to put forward that these traveling teams, and remember that in this case we're talking about 11 to 13 year olds, are the only way out for these kids. And that "When people talk about the Jackie Robinson West team and blame the adults who took in kids from outside the boundaries that the Little League organization set, remember that those adults may be saviors to those kids."
Saviors.
He wants us to think that these 11 to 13 year olds are worrying about earning a living, about clawing their way up a ladder, about providing for their families and that these adults who run the teams/organizations, that are picking up expenses and paying ways are the only option the kids.
Maybe these adults are good people trying to help kids out. Maybe they're sharks trying to get their hooks into a potential pay day. Maybe...maybe...maybe...
What I do know is that while these traveling teams have become all the rage, they are not the only way to get noticed. They are not the only way to grab the attention of college and pro scouts.
I never took part in these teams or tournaments. I played in a rec league. Spring and Winter. If I had a good season, I made the AllStar team in the Summer. When I got to 7th grade, I played for my school. Junior High, JV and then Varsity. Guess what? I got noticed. Originally by the small NAIA school that was my first choice, Flagler College, and then by a big time program, the University of Florida. I was offered athletic and academic money, spots on rosters. Ultimately I chose Flagler. And by my senior year, I got noticed by the scouts. (An injury cost me my junior year and I never regained the velocity that I previously had and that the scouts said I needed.) Once again, without playing on any other team than my college's team.
Do you know what gets you noticed? An extraordinary amount of God given talent and hard work. There's no other way. There's no magical shortcut. Talent. Hard work.
One of the things that most annoys me about McCutchen's article is that even if you buy what he's selling, he offers absolutely nothing to solve the problem. There's not a single suggestion on what to do to give low income kids a chance to play ball.
Yes, there is a problem with trying to get low income, especially urban, kids interested in the sport. Money. Bodies. Space. These things aren't new. These problems have been well documented. McClutchen doesn't offer anything new to the argument, he simply rehashes old topics while applying them to a situation that has nothing to do with income.

Anyway, thanks for letting me blather on. There will, eventually, be that final post on offseason moves.

posted by Open Blogger at
06:45 PM
|
Access Comments