« Not Your Normal Baseball Thread [BCochran]
|
Main
|
Morning Thread (2-23-2015) »
February 22, 2015
Overnight Open Thread (2-22-2015)
In my study of communist societies, I came to the conclusion that the purpose of communist propaganda was not to persuade or convince, nor to inform, but to humiliate; and therefore, the less it corresponded to reality the better. When people are forced to remain silent when they are being told the most obvious lies, or even worse when they are forced to repeat the lies themselves, they lose once and for all their sense of probity. To assent to obvious lies is to co-operate with evil, and in some small way to become evil oneself. One's standing to resist anything is thus eroded, and even destroyed. A society of emasculated liars is easy to control.

-- Theodore Dalrymple
Quote of the Day II - Who Ya Gonna Believe? Us or Your Own Severed Head?
Lies beget lies. The Obama Administration insists that the Islamic State is not Islamic, Islamic terrorism is nothing to do with Islam, there's no Islam to see here, no way, no how. You can't hold the line at one lie, and tell the truth on everything else. The lie on Islam infects everything else. If they're just "violent extremists" in general, they have to be violent and extremist in general - or "randomly", as the President would say.

-- Mark Steyn
In theory. In practice they're members of the Party.
Never was there so perfect an emblem of public employees' public-be-damned attitude than the outrage of New York's Transport Workers Union over the arrest of veteran bus driver Francisco DeJesus for running down a 15-year-old girl legally crossing the street in a crosswalk. The seriously injured girl, who had the "walk" sign in her favor, was on her way to school. Bus drivers, the union whined, are being treated like "criminals." Henceforth, the union demanded, cops must exempt its members from arrest for failure to yield to pedestrians in crosswalks.
Also: How the Dockworker Unions Are Robbing the Country
David Axelrod Busted on Lie About His Father's Communist Party Membership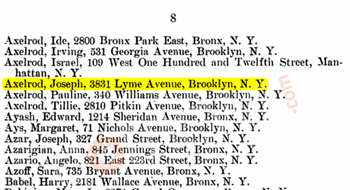 Bill Nye: The Geopolitical Asshole Guy
Maybe he should stick to shilling for global warming. Here he is on Bill Maher's show explaining to European Jews what they should do to avoid being killed. (thanks to JTT)
REINER: But this undercurrent of anti-Semitism has always been there. Just like racism, it's always there and then it just bubbles up to the surface every once in a while. And it's horrible now.
MAHER: Yeah, I mean, Netanyahu is asking European Jews to come to Israel and ...
NYE (wryly): Come home to Israel -- that's what he said, right? MAHER: Well, I mean, he is the ...
NYE (interrupting again): But you never, the people have never been there. They live, grew up in whatever, in Germany or France.
MAHER: It's a shame that they should have to move, uh ...
NYE: Well, they probably won't either, 'cause it's not their home, you know.
REINER: But you can understand it. There were German Jews that lived in Germany during the Second World War and that was their home. And, you know, at a certain point, you know, if your live is in danger, you want to go to someplace where you're going to be protected.

Not content to sound merely asinine, Nye decided to come across as deluded --

NYE: So, what do you do about it? I think you get to know your neighbors. And it's gonna take, what, does it take a century, something like that?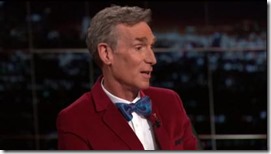 From the Pages of the Weekly Worker
Comes this letter from Tony Clark of the Communist Party Alliance:
I never claimed that the future of humanity "may rest on the beneficence of extra-terrestrial reptiles." I. referred to the reptilian control theory, which argues that for thousands of years humanity has been controlled by a reptilian race, using their mixed reptile-human genetic bloodlines, who have oppressed and exploited humans, while claiming descent from the 'gods' and the divine right to rule by bloodline. Ancient and modern society is obsessed with reptilian, serpent and dragon themes, possibly due to this heritage. Even the flag of Wales has a dragon on it.

Most people have closed minds, depending on the issues. Mention the possibility of aliens secretly manipulating humanity behind the scenes and the shutters come down.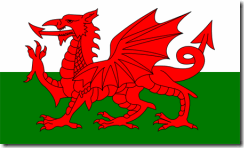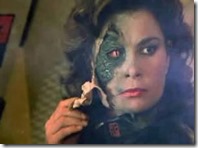 So Turkey Invaded Syria a Little Bit
Well who isn't these days?
Joe Biden is Worse Than We Thought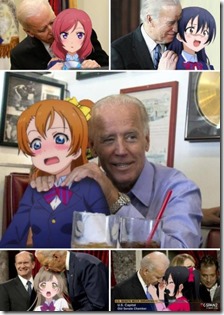 Danish Magazine Slammed For Ultra-Thin Model
When did the Dachau look become fashionable and what editor actually thought this photo was appealing?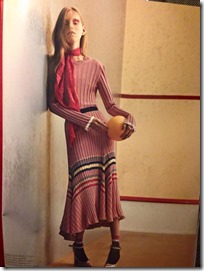 Snow Cones Now Legal in Arizona Schools Again
No thanks to Michelle.
Voters put Diane Douglas in charge of the state Department of Education. Last week, she used her authority to protect the local schools from the bullies in Washington -- by issuing blanket waivers for selling snacks to raise money for the schools.

"Forcing parents and other supporters of schools to only offer federally approved food and snacks at fundraisers is a perfect example of the overreach of government and intrusion into local control," Douglas said. "I have ordered effective immediately that the ADE Health and Nutrition Services division grant exemptions for all fundraisers for both traditional public schools and charter public schools."

The flap came down to snow cones.

Last summer the federal Department of Agriculture took over all the food consumed in schools or even in the name of schools in one of the schools. Foods the bureaucrats didn't want people to eat, the bureaucrats banned. Snow cones made the list. Republican state Senator  Debbie Lesko, a Peoria, Arizona, Republican, drafted legislation to tell the feds to take a hike.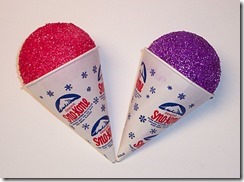 Weekly Commenter Standings
Top 10 commenters:
1 [655 comments] 'Nip Sip' [92.03 posts/day]
2 [652 comments] 'Mike Hammer, etc., etc.'
3 [513 comments] 'Jane D'oh'
4 [437 comments] 'AllenG (DedicatedTenther) - TrueCon'
5 [423 comments] 'Insomniac'
6 [385 comments] 'ThunderB, Shapeshifter'
7 [380 comments] 'Lauren'
8 [322 comments] 'Vic'
9 [307 comments] 'The Political Hat'
10 [280 comments] 'Ricardo Kill'
Top 10 sockpuppeteers:
1 [229 names] 'The Political Hat' [32.17 unique names/day]
2 [98 names] 'Turd Ferguson'
3 [53 names] 'The Guinness Guys'
4 [52 names] 'Blue Hen'
5 [35 names] 'Nip Sip'
6 [33 names] 'flounder'
7 [30 names] 'Bob's House of Flannel Shirts and Wallet Chains'
8 [25 names] 'Mike Hammer, etc., etc.'
9 [25 names] 'toby928(C)'
10 [25 names] 'Bertram Cabot Jr.'
The group. Never heard of it.
Where it's at - the Twitter
Tonight's post brought to you by accept no substitutes: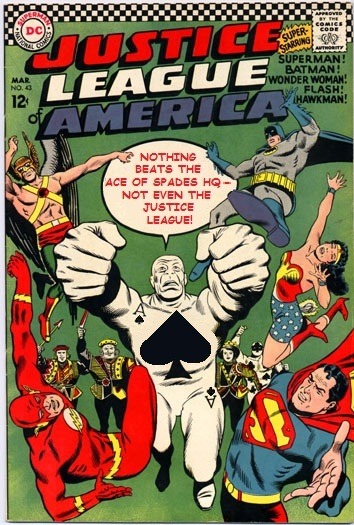 Notice: Posted by permission of AceCorp LLC. Please e-mail overnight open thread tips to maetenloch at gmail. Otherwise send tips to Ace.

posted by Maetenloch at
10:26 PM
|
Access Comments