« Greece, Germany Spar Over Debt
|
Main
|
Morning Thread (2-10-2015) »
February 09, 2015
Overnight Open Thread (2-9-2015)
Danger is his middle name. It used to be Dan Rather's middle name, but Brian bought it at Dan's yard sale a few years back. The "rounds coming into the airframe" is also a nice touch. He knows the lingo. He's way better than Billy Crystal's creative-writing student pitching her submarine drama in Throw Momma From The Train:

'Dive! Dive!' yelled the captain through the thing. So the captain pressed a button or something...

Whereas even Williams' highly misleading apology manages to convey the impression that sure, he didn't take it in the rotor on this flight, but hell, he's seen a lot of action:

I was indeed on the Chinook behind the bird that took the RPG in the tail housing just above the ramp.

Er, no, he wasn't. But "bird", "tail housing"... That kind of swaggering vernacular is way better than the creative-writing class taking the big scary bang-bang in the thingie at the back or something.

-- Mark Steyn in The Life of Brian
A Month After Kosher Market Attack, French Jews Plan an Exodus
When you have to live your life with armed soldiers constantly guarding you from 'youths of uncertain ethnicity' and are not allowed to arm and protect yourself, maybe France isn't the country for you.
For all her 30 years, Jennifer Sebag has lived in a community that embodies everything modern Europe is supposed to be.

Inclusive, integrated, peaceful and prosperous, the elegant city of Saint-Mandé - hard against Paris's eastern fringe - has been a haven for Jews like Sebag whose parents and grandparents were driven from their native North Africa decades ago by anti-Semitism.

"I've always told everyone that here, we are very protected. It's like a small village," Sebag said.

But in an instant on the afternoon of Jan. 9, Sebag's refuge became a target. A gunman who would later say he was acting on behalf of the Islamic State walked into her neighborhood's kosher market and opened fire, launching a siege that would leave four hostages dead - all of them Jewish.

A month later, the Jews of Saint-Mandé are planning for a possible exodus from what had once appeared to be the promised land.

In homes, in shops and in synagogues guarded night and day by soldiers wielding assault rifles, conversations are dominated by an agonizing choice: stay in France and risk becoming the victim of the next attack by Islamic extremists, or leave behind a country and a community that Jews say they are proud to call home.
And yet, given the lessons of Jewish history, the impulse to leave Europe amid increasingly ominous warning signs runs strong.

"Personally, I have faith in our community. I'm an optimist," said Assouline, who intends to stay. "But whenever I say that, there's always someone who reminds me, 'In 1933, there were two types of Jews: the pessimists and the optimists. The pessimists left and went to the U.S. The optimists ended up in the death camps.' "
French 'Help Wanted' Ad Specifies 'If Possible, Not Jewish'
Well maybe they're just concerned and trying to protect Jews from any on-the-job injuries...:roll:
Coexist Graffiti Artist Badly Beaten by Muslim 'Youths' in Paris
Yeah the Crescent doesn't really get along with any of the other symbols.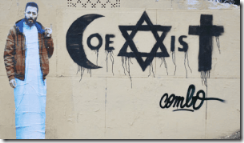 'Professor Shocked, Shocked To Find Out Prominent Nazi Was An Anti-Semite'
Jordan Keeps Pounding ISIS Ground Positions
Jordan only has around 60 available F-16s so they seem to be working them and their pilots hard.
An Abdullah Story From the 80s
The background to this is that then Prince Abdullah was head of the special forces (the 999 unit) and responsible for protecting the royal family as well. Since firearms were forbidden in the presence of the King and Queen, he decided to make his men masters of bladed weapons.
The American Bando Association's trademark weapon was (and I believe still is) the kukri. It is the forward-curving, almost boomerang-shaped, short sword carried by the famed Gurkha soldiers who long have served with distinction in the British Army. (OK-dots connecting now?)

At some point, perhaps around 1986-87, Prince Abdullah and a few of his best soldiers journeyed to Ohio to secretly train out in the Appalachian woods with Dr. Gyi and a few of his hand-picked senior students. The prince and his guys especially wanted to learn how to use the kukri-well enough to kill with it, too, not just to wave around and cut air (which often is the case with martial-arts weapons training in America). This short sword is a formidable in-close weapon (with its own system of precise techniques) that would scare the crap out of any Palestinians-or anybody else-who might try to get past the perimeter defense to harm the royal family.

After this Ohio training, a few months went by and the Jordanian government brought Dr. Gyi and a number of his senior students to Jordan to train the rest of the 999 unit. I wasn't around for anything of this, of course, but I later conversed at length with several men (including my Bando instructor, known locally as "Mr. D" in Athens) who had participated firsthand. I also saw photos-one, of the prince in military fatigues and beret-and read one or two local newspaper clippings from when the prince's comings and goings leaked out.
As for whether he's westernized or not Abdullah did attend high school in the US and university in Britain so I suspect that he can be as westernized as he wants to be but also as Arab as he needs to be. In interviews he's mentioned that he can switch back and forth between the cultures (a form of code-switching in linguistic parlance).
The Hashemite royalty do seem to be enlightened rulers but unfortunately they're a minority in their own country which is majority Palestinians (who have all the usual cultural attributes you'd expect e.g. an insane hatred of Israel and Jews, paranoid victimhood, etc), are rulers of a near-landlocked country without any major resources,  and are stuck right between Israel, Syria, Iraq, and Saudi Arabia. So the royal family has always had to be nimble, dealing decisively with any threats to the kingdom while avoiding making any of their neighbors too much of an enemy.
[King Hussein was generous enough to allow Palestinian refugees from the Arab-Israeli wars to settle in Jordan and even become citizens as long as they pledged loyalty to the kingdom. For his generosity he had to face multiple Palestinian attempted assassinations and several PLO-led coup attempts before driving the PLO out in 1970 and brutally cracking down on the remaining Palestinians. The current King Abdullah seems to view ISIS as an equivalent existential threat.]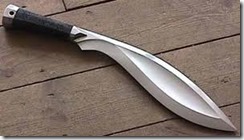 Fact: Obama's Drone Bombings Have Killed More People Than Spanish Inquisition
So maybe Obama should get off of his high horse about being on high horses. And of course David 'OMG That Crease' Brooks just loves him some Obama calling out our 'self-righteousness'.
Report: Family of American ISIS Hostage Nixed Rescue Operation
Note that ISIS has never released a hostage alive.
Former Mayor Bloomberg Just Comes Out and Says It: We Should Disarm Minorities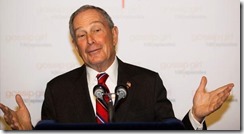 The Language of Love Is Now..English
Sacre bleu! French has lost its place as the language of love - to English.

A British accent was chosen as the most attractive by 26.7 per cent of people answering a global survey of 11,000 people in 24 cities - followed by American, Irish and Australian accents.

French was chosen as the sexiest accent by just 7.7 per cent of respondents to Time Out's Global Dating Survey, coming in at fifth place.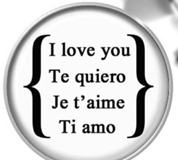 Cops: Family Kidnaps Boy, 6,  as Lesson About Stranger Danger
Who needs strangers when you have to watch your back for your own crazy family..
On Monday, a 6-year-old Missouri boy went to hell and back: Police say he was kidnapped from his bus stop and put through a traumatic four-hour ordeal that was allegedly plotted by his aunt, a co-worker she recruited, the child's grandmother, and his own mom, Fox News reports. The reasoning for the "fake" snatching, per KTVI: Family members wanted to frighten the boy because he was "too nice" to strangers, the Lincoln County Sheriff's Office says.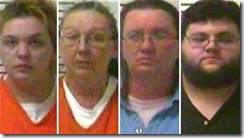 Florida Woman Tells Police She Knew Truck Was Stolen, But Not "That Stolen"
Maybe a meaningful nuance in the sunshine state.
The Yahoo AoSHQ group - it's got electrolytes.
And my twitter thang.
Tonight's post brought to you by dreams: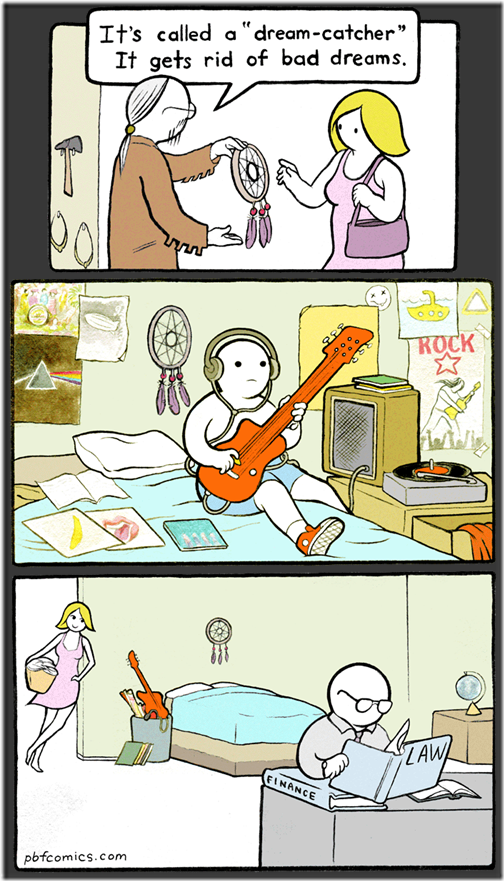 Notice: Posted by permission of AceCorp LLC. Please e-mail overnight open thread tips to maetenloch at gmail. Otherwise send tips to Ace.

posted by Maetenloch at
10:10 PM
|
Access Comments