« Weekend Thread: War Reporting [Y-not]
|
Main
|
Overnight Open Thread (1-25-2015) »
January 25, 2015
Pro Bowl
Ok, whatever.. the Pro Bowl.
Did you know there are actually Pro Bowl Cheerleaders?
Here's one.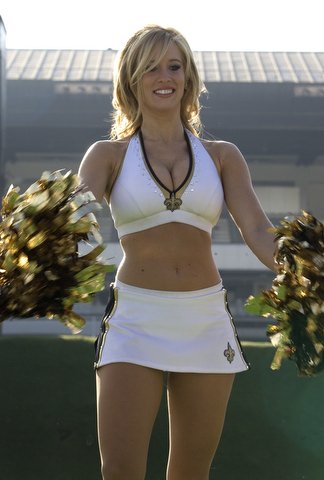 I only have one comment with respect to DeflateGate and that is when in hell are we going to stop adding the word "gate" to every goddamn scandal ever? Most of you were kids when Nixon's bumblers got caught in the Watergate hotel. Oh wait, so was I. OK whatever, too young to remember or care is the point.
I wish it had been called the "WaterTits" hotel.

posted by Dave In Texas at
07:45 PM
|
Access Comments