« Food Thread: Deflated Balls Edition [CBD]
|
Main
|
Pro Bowl »
January 25, 2015
Weekend Thread: War Reporting [Y-not]
Saw this neat picture from the Israeli Defense Force's twitter feed: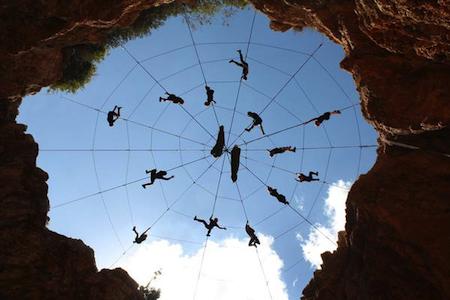 It got me thinking about military correspondents. I'm sure many of you know more about this topic than I do, but I found this article interesting:
WINSTON CHURCHILL, 1874-1965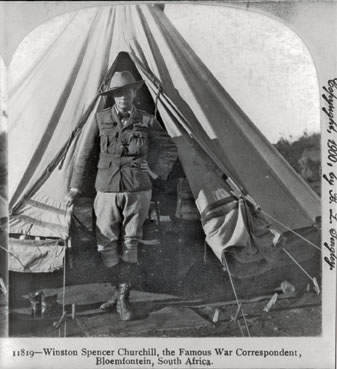 "Everybody is in favour of free speech. Hardly a day passes without its being extolled, but some people's idea of it is that they are free to say what they like, but if anyone says anything back, that is an outrage."

The manner in which Winston Churchill used the power of the media to influence and persuade others was unprecedented. As a young, ambitious man he had always made sure to keep on good terms with newspaper proprietors, becoming close friends with Oliver Borthwick, editor of the Morning Post, and Alfred Harmsworth, proprietor of the Daily Mail, in the late 1890s.

As a war correspondent during the Boer War, his antics and feats of derring-do - including tales of capture and escape - would secure for him a celebrity status he would capitalise on during his early political campaigns.

In 1899, Churchill headed to South Africa as a newspaper correspondent for the Morning Post. While there, he found himself on board an armoured train which was ambushed and captured by Boer soldiers. He arrived in Pretoria at the State Model Schools prison on 18 November 1899 along with all the other prisoners.

On the night of 12 December, a chance to escape presented itself and Churchill climbed over the prison wall while the guards' backs were turned.

Wearing a brown flannel suit with 75 Pounds and four slabs of chocolate in his pocket, Churchill walked through the night in hopes of finding the Delagoa Bay Railway. After one or two train journeys hidden by coal-stained sacks, he found himself at the house of the manager of the Transvaal Collieries, John Howard. Mr Howard hid him in a coal mine before managing to transport him to safety.

It is easy to forget, with the breadth of Churchill's long-spanning political career, that Churchill was first a successful war correspondent.
Follow the link for more short biographies of war correspondents.
There's also this "thinky" piece about modern war journalism, Shooting the Messenger:
Sebastian Junger believed he knew about war. He had reported on conflict for nearly two decades: in the Balkans, West Africa and Afghanistan. He had been shot at. He had watched soldiers die. With the British photographer Tim Hetherington he had made Restrepo, an Oscar-nominated film about an American platoon's 15-month deployment in Afghanistan's Korengal Valley, and had written a book about the same experience. If ever there was a prototypical war reporter, he was it: blue eyed, square jawed; a writer of clean, telegram-ready prose.

But it was not until Hetherington died from a shrapnel injury in Misrata, Libya, on 20 April 2011 - alongside another outstanding photographer, Chris Hondros - that Junger understood conflict the way soldiers do. He and Tim were not only great friends but in the eyes of many were "professionally married" because of their work together for Vanity Fair and on Restrepo. In the gut-shot days that followed Hetherington's death, Junger was avalanched with correspondence.

The email he remembers best from this period came from a Vietnam veteran. The man had admired Junger's book, and felt it came close to showing both the cost and the appeal of war for young men. And in his email the veteran told Junger what he believed to be the harsh central truth about combat: not that you may be killed, but that you were guaranteed to lose people you love.

"And now," he wrote, "you have lost a brother, and you know everything there is to know."
For contrast, read the Wiki page about Yvonne Ridley:
During her captivity she was asked by one of her captors to convert to Islam; she refused, but gave her word she would read the Quran after her release. Once freed, she kept this promise and read the Quran looking for an explanation of the Taliban's treatment of women, only to find there wasn't any. Instead she decided it was "a magna carta for women", saying, "the Koran makes it clear that women are equal in spirituality, worth and education. What everyone forgets is that Islam is perfect; people are not."

She converted to Islam in the summer of 2003, claiming that her new faith has helped put behind her broken marriages and a reputation as the "Patsy Stone of Fleet Street".

In December 2001 Ridley released In the Hands of the Taliban, a memoir detailing the 10 days she was held captive. In it, she expressed worries that officers from Mossad, the Israeli secret service, or from other intelligence agencies, were plotting to have her killed in an effort to boost public support for the war in Afghanistan.
Her life is littered with foolish choices, failed marriages, and lawsuits against her employers.
What a dolt.
To get the bad taste of criminally stupid Ms. Ridley out of your mouth, here's a lovely picture of an IDF soldier: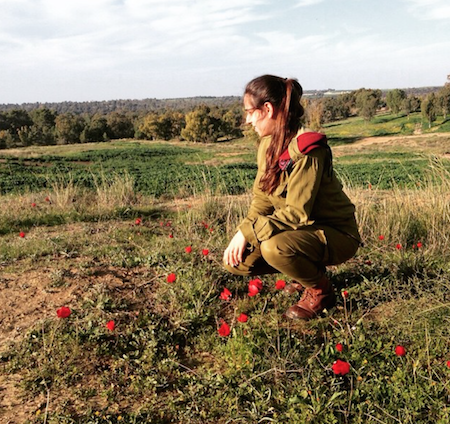 Open thread.

posted by Open Blogger at
06:45 PM
|
Access Comments