« Pro Bowl
|
Main
|
Morning Thread (1-26-2015) »
January 25, 2015
Overnight Open Thread (1-25-2015)
Our schools and colleges are laying a guilt trip on those young people whose parents are productive, and who are raising them to become productive. What is amazing is how easily this has been done, largely just by replacing the word "achievement" with the word "privilege."

-- Thomas Sowell in His Royal Glibness
10 of Winston Churchill's Best Quotes
On the 50th anniversary of his death.
"We have not journeyed all this way across the centuries, across the oceans, across the mountains, across the prairies, because we are made of sugar candy."

-To the Canadian House of Commons, December 30 1941
"[I]t has been said that democracy is the worst form of Government except all those other forms that have been tried from time to time."

-To the House of Commons, November 11, 1947
"It is a mistake to look too far ahead. Only one link in the chain of destiny can be handled at a time."

-To the House of Commons, February 27, 1945
Semi-Retired President Has Better Things To Do Than Attend Foreign Events
"Treasury Secretary Jack Lew will represent the United States at the 70th anniversary ceremony for the liberation of the Auschwitz concentration camp on Tuesday-rather than President Barack Obama or Vice President Joe Biden-while other countries are slated to send their heads of state," according to Daniel Wiser of the Washington Free Beacon
And note that this may be last major ceremony to include people with first-hand knowledge of Auschwitz:
Tuesday's ceremony will likely be the last major anniversary where a significant number of survivors of the Nazi camp are present. About 300 are expected to attend, and most of them are in their 90s or older than 100. Nazi authorities killed 1.1 million people at the camp, mostly Jews, which was liberated by the Soviet army in January 1945.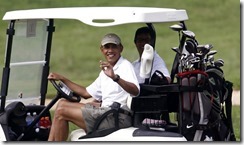 CA Supreme Court Bans Judges' Membership in Boy Scouts
California's seven Supreme Court judges have voted unanimously to prohibit state judges from holding membership in the Boy Scouts of America; the ruling is based on the grounds that the Scouts discriminate against gays.

California is one of several states that has rules on the books banning judges from holding memberships in groups that discriminate on the basis of sexual orientation; the court, however, also carved out an exception for non-profit youth groups, including the Boy Scouts.

Everything changed, however, when an ethics advisory committee recommended the ban last year.
Over the Charlie Hebdo killings:
Rowling rounded out her idiot trilogy with this racist tweet:

@peeyushmalhotra Eight times more Muslims have been killed by so-called Islamic terrorists than non-Muslims. http://t.co/JXLfZOmcKl

- J.K. Rowling (@jk_rowling) January 11, 2015

As I read that, Rowling is saying we shouldn't be getting our knickers in a twist, because the important point to remember is that Muslims really get their kicks slaughtering other Muslims. That is correct. But rather than seeing this as further evidence of the problem with Islam, J.K. "The Great Debater" Rowling believes this horrible truth shuts down any critiques of Islam.  I think this last tweet establishes more clearly than anything else could ever have that Rowling's a racist. Her bottom line is that, as long as the brown-skinned people are killing each other, we don't need to care.
Kevin D. Williamson: Davos' Destructive Elites
Taking an international commercial flight is one of the most carbon-intensive things the typical person does in his life, but if you're comparing carbon footprints between your average traveler squeezed into coach on American and Davos Man quaffing Pol Roger in his cashmere-carpeted intercontinental air limousine, you're talking Smurfette vs. Sasquatch. The Bombardier's Global 6000 may be a technical marvel, but it still runs on antique plankton juice. The emissions from heating all those sprawling hotel suites in the Alps in winter surely makes baby polar bears weep bitter and copious baby-polar-bear tears.

The stories add up: Jeff Greene brings multiple nannies on his private jet to Davos, and the rest of the guys gathered to talk past each other about the plight of the working man scarf down couture hot-dogs that cost forty bucks. Bill Clinton makes the case for wealth-redistribution while sporting a $60,000 platinum Rolex.

...These ridiculous hypocrites deserve every syllable of abuse that comes their way. I instinctively write off all denunciations of the wicked 1 percent coming from anybody unwilling to live at or below the median U.S. household income, which amounts to less than Clinton's Rolex is worth. But there is something worse at work here than hypocrisy: stupidity. And stupidity is, like private-jet travel, shockingly expensive.

Our governments and our business and political elites are not mainly made up of stupid people. One of the shocking things about getting to know people in government, whether in elected office or in the bureaucracies, is that they are mostly bright, well-intentioned, and honest. Together they represent a sterling example of one of the most important and least understood of modern social paradoxes: None of us is as dumb as all of us.
The Warthog Lives - Despite the Best Efforts of the USAF
A damning article. The A-10 is beloved by ground troops (and politicians) and is supremely effective as well as cheap to operate and maintain. Yet for well over twenty years the Air Force has been absolutely determined to kill the plane despite the fact that they have no effective replacement for it.
The Air Force's monomania and irrational determination to sacrifice everything in order to field the F-35 has led them to try and kill effective existing weapons as well as corresponding dishonesty about their efforts.  At this point it seems pretty clear  that the USAF is simply no longer interested in close air support (CAS) and doesn't care if it hurts the overall effectiveness of the US military.
It's well past time to revisit the almost 70 year old Key West Agreement of 1947 and consider re-forming the USAAF to handle what the USAF isn't interested in any more. In fact the whole article is an implied argument that the USAF's self-perceived mission has diverged from the rest of the US military far enough and long enough that perhaps it ought to be broken up and its assets distributed among the other branches of the military.
(Thanks to Slu)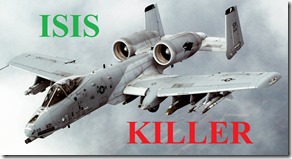 Scientist Explains How the Patriots Could Have Deflated Their Footballs Without Cheating
The Effect of Police Body Cams
Seems to be an almost unalloyed good:
The results were that police use of force reports halved on shifts when police wore cameras. In addition, the use of force during the entire treatment period (on shifts both using and not using cameras) was about half the rate as during pre-treatment periods. In other words, the camera wearing shifts appear to have caused police to change their behavior on all shifts in a way that reduced the use of force. A treatment that bleeds over to the control group is bad for experimental design but suggests that the effect was powerful in changing the norms of interaction. (By the way, the authors say that they can't be certain whether the cameras primarily influenced the police or the citizens but the fact that the effect occurred even on non-camera shifts suggests that the effect is primarily driven by police behavior since the citizens would not have been particularly aware of the experiment, especially as there would have been relatively few repeat interactions for citizens.)

It is possible that the police shaded their reports down during the treatment period but complaints by citizens also fell dramatically during the treatment period from about 25-50 per year to just 3 per year.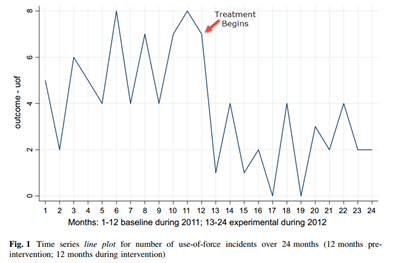 Who is Your All-Time Favorite Villain?
Well here's one of my favorites:
Buddy Ackerman, Swimming with Sharks (1994) - People don't talk about one of the most underappreciated movies of the 1990s enough, because Swimming with Sharks kind of got lost in all the Tarantino and Pulp Fiction hype of 1994. However, Sharks was one of the sharpest, cruelest, most vicious Hollywood satires of the decade. In it, Kevin Spacey plays Buddy Ackerman, a kind of cross between Alec Baldwin in Glengarry Glen Ross and Meryl Streep in The Devil Wears Prada, a studio executive who is viciously mean to his personal assistant, Guy (played by Frank Whaley). Buddy bullies, humiliates, abuses, and cruelly taunts Buddy so much that Buddy eventually breaks and kidnaps and tortures his boss until one of the film arrives at one of the most f*cked-up, dark twists you'll ever see. Spacey is electric in this film, and it still remains my favorite of all of his performances.
German Court Upholds Man's Right to Pee Standing Up
Although you're still free to be a sitzpinkler if you want.
The Duesseldorf administrative court rejected the landlord's claim of 1,900 euros ($2,200) for alleged damage to the bathroom's marble floor, the dpa news agency reported Thursday.
While accepting expert testimony that urine had damaged the marble, Judge Stefan Hank ruled the man's method was within cultural norms, saying that "despite the increasing domestication of men in this context, urinating standing up is still common practice."
Men and Women Disagree on Girth and Staying Power
Weekly Commenter Standings
Top 10 commenters:
1 [776 comments] 'Misanthropic Humanitarian ' [110.85 posts/day]
2 [517 comments] 'J.J. Sefton' 
3 [498 comments] 'ThunderB, Sharia Compliance Officer'
4 [486 comments] 'rickb223'
5 [467 comments] 'Vic'
6 [414 comments] 'artisanal 'ette '
7 [410 comments] 'Jane D'oh'
8 [409 comments] 'Nip Sip'
9 [318 comments] 'cthulhu'
10 [318 comments] 'Lizzy'
Top 10 sockpuppeteers:
1 [127 names] 'The Political Hat' [17.84 unique names/day]
2 [75 names] 'Blue Hen'
3 [60 names] 'John McCain'
4 [60 names] 'Tight End Reggie'
5 [53 names] 'Turd Ferguson'
6 [53 names] 'Islamic Rage Boy'
7 [46 names] 'guy who wanted the Pats' cheerleader in the sailor uniform'
8 [45 names] 'Thin veneer of civility'
9 [43 names] 'BB Wolf'
10 [40 names] 'Bob's House of Flannel Shirts and Wallet Chains'
The group. Never heard of it.
Where it's at - the Twitter
Tonight's post brought to you by Microsoft founders Bill Gates (13) and Paul Allen (15) connecting to a PDP-10 computer at the University of Washington through a terminal at their high school in 1968: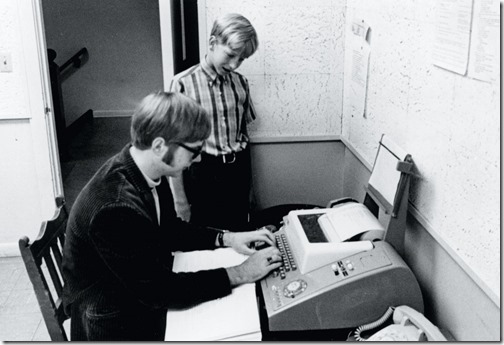 And here they are 10 years later (1978 ) in the early days of Microsoft: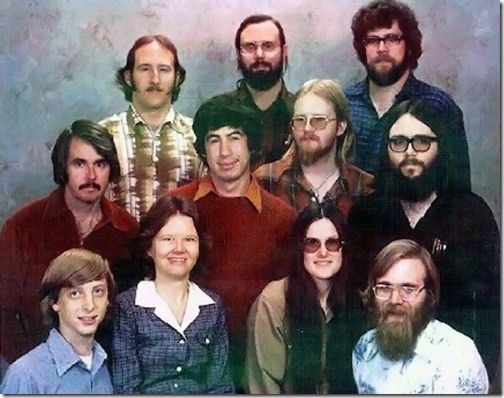 Notice: Posted by permission of AceCorp LLC. Please e-mail overnight open thread tips to maetenloch at gmail. Otherwise send tips to Ace.

posted by Maetenloch at
10:31 PM
|
Access Comments