« Stipulated: The refs are in the tank -- Open Thread (CBD)
|
Main
|
Morning Thread (1-5-2015) »
January 04, 2015
Overnight Open Thread (1-4-2015)
"The beheadings, it's an abhorrent act, don't misunderstand me. But what about the British in Malaya in the 1950s?"

-- Australian Muslim leader Mustafa Abu Yusuf explaining away ISIS beheadings in Sep. 2014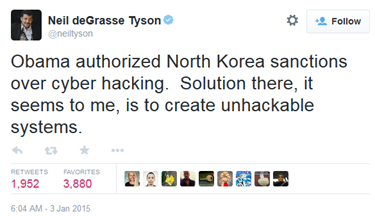 Bowe Bergdahl. The IRS's missing e-mails. Lena Dunham. "Hands up, don't shoot." Jonathan Gruber. GM and that faulty ignition switch. Andrew Cuomo and that anti-corruption commission. The Secret Service and that White House intruder. Rachel Noerdlinger and her "disabled" son. Rolling Stone and gang rape.
As Smith writes, "Where on earth could all of these people have gotten the idea that lying is acceptable? Maybe they're all just marching to the cadence of the Liar in Chief."
Feminist Mythology & Endless Rape Hyperbole: Lying for a good cause doesn't mean that you care; It means you're a liar
For activists truth is not a value. So if a lie will work better than the truth to further their goals, then they'll just lie.
Some people don't see any harm in a little hyperbole; or a lot, for that matter. They're only telling noble lies, you see, intended to "raise awareness" about some issue that's really, really important. How noble their lies are is very questionable, but they fact that they're fibbing is not.

The end result of this kind of endless hyperbole is utter hysteria. Lives are ruined, freedom curtailed, and demagogues empowered when truth-challenged activists try to one-up each other with their alarmist claims. I, for one, am fed up with it. Lying for a good cause doesn't mean that you care. It means you're a liar.
Prager University on the Ninth Commandment: Do Not Bear False Witness
Here Dennis Prager explains this commandment in a short (only 5 min), pithy way and shows why it's still so important to a decent society.
Matt Pearce of L.A. Times Distorts Evidence of Michael Brown Shooting
Here portrays the Michael Brown shooting as a factual tossup:
The opposing accounts of what happened the day Michael Brown died seem to capture the divide that will no doubt continue as debate continues on tactics, body cameras and shooting investigations.

Some witnesses said Brown had his hands up when he was shot. Wilson told investigators Brown was charging at him to attack.

It was a basic disagreement of fact that would foreshadow the much larger debate looming for the nation - on what it means to be black in America, or to be a police officer in America, in which voices from both sides would claim to be betrayed and, most of all, deeply misunderstood.
But in fact when all the evidence was presented to the grand jury it turned out that multiple witnesses said that Brown charged Wilson, the forensics matched this and the witnesses who claimed that Brown had his hands up either admitted that they hadn't actually seen the shooting or were lying in their initial account.

So Matt Pierce has totally failed in his job of reporter and is actually harming the country by perpetuating a lie.
Bachmann was Right, Time was Wrong
On August 18, 2011, Bryan Walsh, the self-described "senior writer for TIME magazine, covering energy and the environment - and also, occasionally, scary diseases," explained to the world, "Why Michele Bachmann's $2-a-Gallon Gas Promise Is a Fantasy." Time put his political diatribe in its Science section.

...Trimming the U.S.imports to their lowest levels since the 1960s has caused a worldwide panic in the oil industry. That has led to a price war that has already halved the price of oil. We did that not by checking our tire pressure -- President Obama's plan -- but the Sarah Palin way: Drill, baby, drill.

Time magazine owes Michele Bachmann an apology not for saying she was wrong when she was right, but rather for implying that her science was off. News organizations need to quit pretending political opinions are science.
Wendy Davis Admits Her Open Carry Support Was a Lie
This is why you can't trust Democrats when it comes to gun rights.
Prince Andrew, Alan Dershowitz, and Bill Clinton All Walk into a Sex Scandal...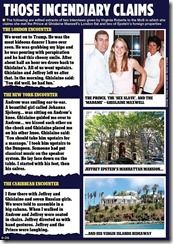 From Key & Peele.
National Enquirer reports famed White House chef quit over abusive behavior of Michelle O
Weekly Commenter Standings
[2014 yearly stats will come next week]
Top 10 commenters:
1 [609 comments] 'Nip Sip' [85.52 posts/day]
2 [609 comments] 'SMFH at it all'
3 [473 comments] 'ColdBeer1 (Slap)'
4 [444 comments] 'toby928(C)'
5 [434 comments] 'eman'
6 [433 comments] 'Ricardo Kill'
7 [386 comments] 'Y-not'
8 [368 comments] 'Vic'
9 [347 comments] 'rickb223'
10 [347 comments] 'All 2014 Soothsayers Must Go Clearance Sale!'
Top 10 sockpuppeteers:
1 [82 names] 'The Political Hat' [11.51 unique names/day]
2 [59 names] 'Pajama Boy'
3 [47 names] 'Abe Vigoda'
4 [45 names] 'Thin veneer of civility'
5 [42 names] 'Nip Sip'
6 [42 names] 'Islamic Rage Boy'
7 [39 names] 'Karl Rove'
8 [38 names] 'King Putt'
9 [34 names] 'Hans Gruber'
10 [33 names] 'muttering vikings fan'
The group. Never heard of it.
Where it's at - the Twitter
Tonight's post brought to you by too sensitive: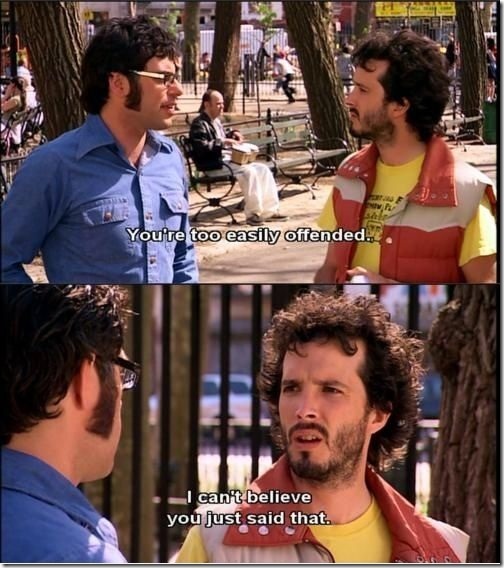 Notice: Posted by permission of AceCorp LLC. Please e-mail overnight open thread tips to maetenloch at gmail. Otherwise send tips to Ace.

posted by Maetenloch at
10:26 PM
|
Access Comments