« Winter Sky Wonders For Your Christmas Telescope
|
Main
|
Morning Thread (12-22-2014) »
December 21, 2014
Overnight Open Thread (12-21-2014)
The two officers [Wenjin Liu & Rafael Ramos] were pronounced dead at Woodhull Hospital, where their colleagues and family members huddled tearfully.

City Council President Melissa Mark-Viverito and Mayor Bill de Blasio were less than welcome guests at the poignant gathering.

"We're all in this together," the mayor told grieving cops, according to a cop who was there.

"No we're not," one officer said tersely in response.

-- "Gunman executes 2 NYPD cops as 'revenge' for Garner," in the New York Post.
Tweet of the Day: PETA Honors A Man Who Killed A Groundhog On National TV

NYPD Union Chief: Mayor de Blasio Has Blood on his Hands
A throng of NYPD officers at New York's Woodhull Hospital turned their backs on Mayor Bill de Blasio as he arrived at a press conference on the execution-style murder of two New York cops, with police union president Pat Lynch claiming the mayor has "blood on [his] hands."

...Many NYPD officers were angry at de Blasio even before the killings, accusing the mayor of inciting weeks of protests and maligning an entire police department after a Staten Island grand jury decided not to try the cop who killed Garner.
And of course: De Blasio Attacks NYPD Officers That Turned Their Backs on Him
And why is the NYPD so angry at de Blasio? Mainly it has to do with the fact that he relies on the efforts of the police in keeping crime at an all-time low for his popularity yet at every opportunity he criticizes them and recently has been encouraging anti-NYPD protesters even as they chanted, "What do we want? Dead cops. When do we want it? Now!" He even met with protester group leaders secretly making promises to them while talking out the other side of his mouth in public. And the NYPD rank and file have had just about enough of his public defamation of them.
Matthew Hennessey explains in City on the Brink how the anti-cop attitudes among the city's progressive elites have created a rift between police on the streets and the city government.
And Neo-neocon points out that we may be returning to the 70s when 'revolutionary' assassination of police by groups such as the BLA were a regular threat. And there are hints that the NYPD may simply stop doing any more active policing:
"At least two units are to respond to EVERY call, no matter the condition or severity, no matter what type of job is pending, or what the opinion of the patrol supervisor happens to be," an e-mail widely circulated among cops advised Saturday night.

...The memo also pointed to potential slowdowns in arrest and ticketing activity: "IN ADDITION: Absolutely NO enforcement action in the form of arrests and or summonses is to be taken unless absolutely necessary and an individual MUST be placed under arrest," the statement said.

"These are precautions that were taken in the 1970s when police officers were ambushed and executed on a regular basis," the statement added.
Jonathon Last on Sony Pulling the Interview
I'm being flip here, but the truth is that I'm very, very sympathetic to Sony and the theater owners and if I were in their position, I would have done something very similar. Because this threat-however un-credible it is-points to an existential vulnerability of modern film-making.

...In one of the stories about The Interview a security consultant was quoted noting that while America has done a good job "hardening" big sporting events and airports, lots of targets-like shopping malls and movie theaters-remain soft, and are in need of hardening.

Maybe I'm wrong, but I suspect that people would not tolerate the "hardening" of the multiplex. They'd just stay away from it.

Which points to the real problem: You cannot "harden" the whole of American life. That's a logistical impossibility in a country this size. What you could do, in theory, is harden the American people. But I'm doubtful about that, too. This isn't a judgment; just an observation.

As a wise man once said, "Peace has cost you your strength; victory has defeated you."
Intimidating a studio to drop a film is outrageous - unless the Clintons do it
Mandy Rice-Davies of the Profumo Affair Dies at 70
Famous for the Profumo Affair (she was the roommate of Christine Keeler) and her dismissal of Lord Astor:
She became notorious for claiming to have had an affair with Lord Astor and for dismissing his denial when in the witness box during the trial at the Old Bailey.

When told he had denied the affair, she famously retorted: "Well he would, wouldn't he?"

The quote was later added to the Oxford Dictionary of Quotations.
As for the Affair itself I'll let Mark Steyn explain:
It began like a movie: July 8th 1961. An unusually warm evening at a grand country estate. A girl in the swimming pool. She pulls herself up out of the water. She's beautiful, and naked. A larky lad in the water has tossed her bathing costume into the bushes. And among the blasé weekend guests dressed for dinner and taking a stroll on the terrace one man reacts with more than nonchalant amusement as the girl hastily wraps a towel around her. She leaves with someone else the next day. But not before the man on the terrace has enquired after her name.

It was Christine Keeler. The house was Cliveden, country home of Lord Astor. The name of the fellow who threw away her swimsuit was Stephen Ward, to whom Bill Astor had rented a cottage on the estate for one pound a year. Ward was, formally, a society osteopath and basked in the dingy glow of reflected celebrity: his client list included Winston Churchill, Anthony Eden, and, when in town, Averell Harriman, Elizabeth Taylor and Frank Sinatra. The man in the dinner jacket so taken by the girl in the dripping towel was the Right Honorable John Profumo, Her Majesty's Secretary of State for War. The man the girl left with was another guest of Stephen Ward's, Yevgeny Ivanov.

Miss Keeler was a showgirl at Murray's cabaret club in Soho. Commander Ivanov was the Soviet naval attaché in London. "Showgirl" was a euphemism for call girl, "naval attaché" a euphemism for KGB intelligence officer.

It's hard to devise a precise contemporary parallel for "the Profumo affair" - imagine Donald Rumsfeld is having an affair with one of Mullah Omar's wives? - but in London it became the standard by which were measured all subsequent political sex scandals.

...In 1963, "Profumo" was shorthand for establishment hypocrisy. Across 40 years, he reclaimed the narrative, as a story of shame and redemption, of acting honorably, making the best of a sticky wicket and all the other allegedly obsolescent virtues of his class the sex and hookers had supposedly rendered risible. Had Stephen Ward not thrown a teenage girl's bathing suit into the topiary, John Profumo would have been noted as the last surviving member of the House of Commons to vote in the confidence motion of May 8th 1940, after the fall of Norway. He was one of only 30 Conservative MPs to join the opposition in declining to support the continued leadership of Neville Chamberlain and thus to usher Churchill into Downing Street. That vote changed the course of the war. But instead his place in history is as the man who saw a call-girl naked in a swimming pool.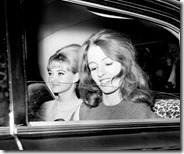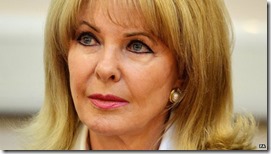 The Winner and Still Champion After 10 Years
Even though it no longer exists.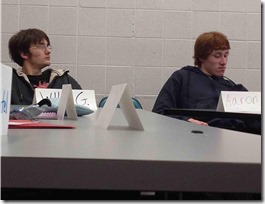 Ibuprofen: The Key to a Longer Life?
In a series of experiments, the popular painkiller extended the life of yeast, worms and flies by around 15 per cent.

What is more, the extra years were healthy ones.

In human terms, this would equate to an extra 12 years of good quality life. Put another way, people would be in good health for longer.
It also seems to help prevent skin cancer.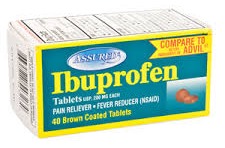 Hmm: Autism Linked to 3rd Trimester Pollution Exposure
It's just one study which means more studies need to be done to see if there's anything to it. No word yet from Jenny McCarthy.
Christmas in the 70s Versus Now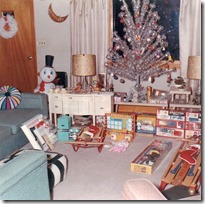 Weekly Commenter Standings
Top 10 commenters:
1 [531 comments] 'Mike Hammer, etc., etc.' [74.59 posts/day]
2 [525 comments] 'Ricardo Kill'
3 [472 comments] 'ThunderB'
4 [440 comments] 'J.J. Sefton'
5 [401 comments] 'Costanza Defense'
6 [396 comments] 'Jane D'oh'
7 [364 comments] 'Nevergiveup'
8 [350 comments] 'Thin veneer of civility'
9 [347 comments] 'Vic'
10 [341 comments] 'rickb223'
Top 10 sockpuppeteers:
1 [149 names] 'The Political Hat' [20.93 unique names/day]
2 [90 names] 'Blue Hen'
3 [72 names] 'Thin veneer of civility'
4 [65 names] 'Jay Cutler'
5 [46 names] 'Cicero (@cicero)'
6 [35 names] 'andycanuck'
7 [33 names] 'Woolly Bully'
8 [31 names] 't-bird'
9 [28 names] 'Adriane'
10 [27 names] 'Nip Sip'
The group. Never heard of it.
Where it's at - the Twitter
Tonight's post brought to you by Mary Martin: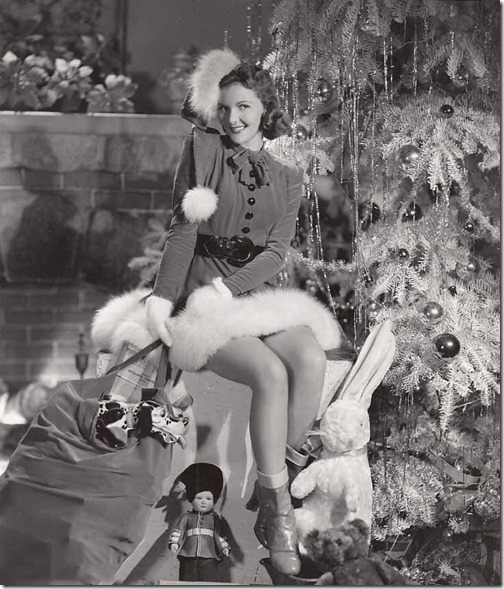 Notice: Posted by permission of AceCorp LLC. Please e-mail overnight open thread tips to maetenloch at gmail. Otherwise send tips to Ace.

posted by Maetenloch at
10:23 PM
|
Access Comments