« Overnight Open Thread (20 Dec 2014)
|
Main
|
Sunday Morning Book Thread 12-21-2014: Christmas Time Is Here [OregonMuse] »
December 21, 2014
Early Morning Thread, 12/21/14 - Delayed Payments edition. [krakatoa]
Dear IRS.
I'm so terribly sorry your budget has tightened up this year. I know how hard it is to make ends meet on only 11.3 billion dollars. I can only say, America feels your pain.
It was so nice of you to promise warn us of the pain your inability to manage spending would do to the rest of us. Happily, you will still be able to give your people the raises they so richly deserve putting in those long hours shredding hard drives doing the people's work.
Imma just go ahead and claim 20 dependents from here on out, and pay up at the end of the year, so you guys don't have to worry your tender little heads about getting me my refund on time, mmkay?
______
So here's the open thread part: Is that actually legal? Can I withhold payments until the end of the year? I'm sure some of you guys know some strategies.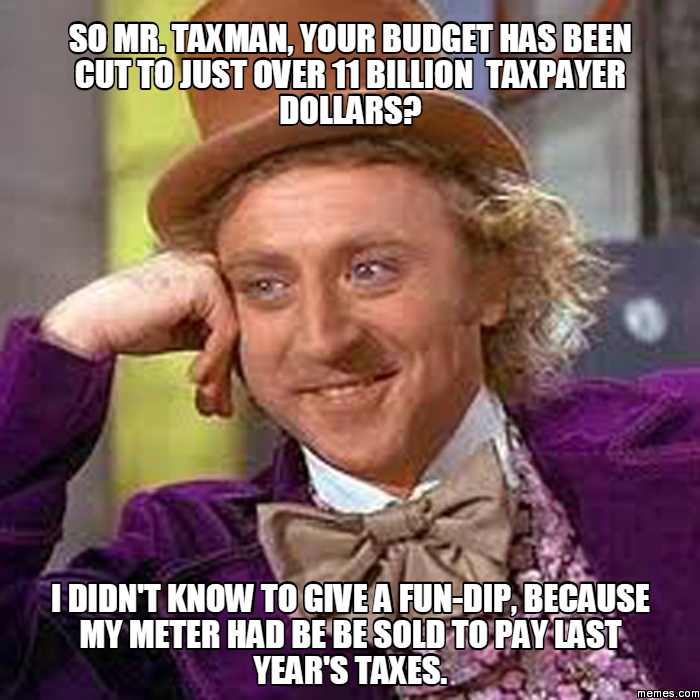 posted by Open Blogger at
07:13 AM
|
Access Comments