« Overnight Open Thread (13 Dec 2014)
|
Main
|
Sunday Morning Book Thread 12-14-2014: Narrative Collapse [OregonMuse] »
December 14, 2014
Early Morning Thread, 12/14/14 - HEY! OH! [bleeeep] edition. [krakatoa]
Welcome to your Sunday morning thread.
The tree is up, a few days later than planned, and decorations are fully in progress.
Baby krak/t is taking everything in stride, but her mother and I are very excited for her first Christmas. I understand this is the "paper" Christmas for children, and things get much more expensive from here on out, so I'm going to try to soak it all in.
Michael Keaton asked if he feels bad about Ben Affleck's pending destruction of the Batman franchise:
"No"
Why?
"Because..."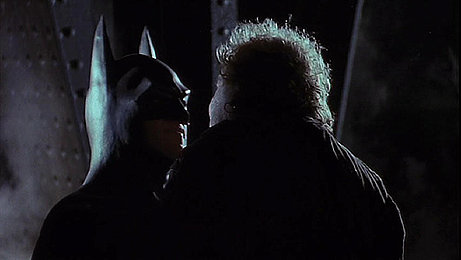 "I am batman!"
I've been grooving on Post Modern Jukebox lately. They've put out some Christmas songs, and they are all pretty good. My favorite may be their Blue Christmas cover, but it may have something to do with me just adoring Katie Davis' voice.
Call me crazy, but she reminds me just a bit of Patsy Cline, and there is zero wrong with that.
Open Thread namesake below the fold.

posted by Open Blogger at
06:30 AM
|
Access Comments