« Next Bond Film: SPECTRE, With Christopher Waltz as Blofeld?
|
Main
|
Morning Thread (12-5-2014) »
December 04, 2014
Overnight Open Thread (12-4-2014)
"Of all tyrannies, a tyranny sincerely exercised for the good of its victims may be the most oppressive. It would be better to live under robber barons than under omnipotent moral busybodies. The robber baron's cruelty may sometimes sleep, his cupidity may at some point be satiated; but those who torment us for our own good will torment us without end for they do so with the approval of their own conscience. They may be more likely to go to Heaven yet at the same time likelier to make a Hell of earth. This very kindness stings with intolerable insult. To be "cured" against one's will and cured of states which we may not regard as disease is to be put on a level of those who have not yet reached the age of reason or those who never will; to be classed with infants, imbeciles, and domestic animals."

-- C.S. Lewis, God in the Dock: Essays on Theology (Making of Modern Theology)
"I remember Christian teachers telling me long ago that I must hate a bad man's actions but not hate the bad man: or, as they would say, hate the sin but not the sinner. ...I used to think this a silly, straw-splitting distinction: how could you hate what a man did and not hate the man? But years later it occurred to me that there was one man to whom I had been doing this all my life -- namely myself. However much I might dislike my own cowardice or conceit or greed, I went on loving myself. There had never been the slightest difficulty about it. In fact the very reason why I hated the things was that I loved the man. Just because I loved myself, I was sorry to find that I was the sort of man who did those things."

-- C.S. Lewis, Mere Christianity
"Perhaps it has sometimes happened to you in a dream that someone says something which you don't understand but in the dream it feels as if it had some enormous meaning-either a terrifying one which turns the whole dream into a nightmare or else a lovely meaning too lovely to put into words, which makes the dream so beautiful that you remember it all your life and are always wishing you could get into that dream again. It was like that now."

-- C.S. Lewis, The Lion, the Witch and the Wardrobe
Quote of the Day IV - Media Edition
"It is funny how mortals always picture us as putting things into their minds: in reality our best work is done by keeping things out."

-- C.S. Lewis, The Screwtape Letters
Lena Dunham 'Raped by a Republican' Story in Biography Collapses Under Scrutiny
After a month-long investigation Breitbart News was unable to verify any detail of her story or find anyone matching her specific description who attended Oberlin during the years she was a student.
Dunham also goes into great detail to describe Barry. Here's what she tells us -- everything in quotation marks is directly from the memoir:

1. The name of Lena Dunham's rapist is Barry. Early in the memoir, when Dunham uses a pseudonym, she informs the reader of that fact. She did not do so in this instance, leaving the reader to assume that Barry is her alleged rapist's real name.

2. Dunham was a 19-year-old Oberlin College student when the incident occurred.

3. Barry was the "campus's resident conservative."

4. Barry "hosted a radio show called Real Talk with Jimbo."

5. Barry "wore purple cowboy boots."

6. The incident occurred in winter.

7. The incident occurred just before Barry graduated in December of that same year.

8. Barry was a "mustachioed campus Republican" with a "mustache that rode the line between ironic Williamsburg fashion and big buck hunter."

9. Barry "worked part-time at the library. shelving books."

10. Barry had a voice "that went Barry White low."

Also, as National Review's Kevin Williamson points out, Barry is not a common name. It doesn't even rank in the top 100 as a popular male name.

In a relatively small school with fewer than 3,000 students, it shouldn't be difficult to get a line on someone that flamboyant named Barry. Moreover, Oberlin isn't just a liberal school; it is a famously liberal school where Republicans stand out like nuns on a football field.

Nevertheless, no amount of digging could verify even a single detail of Dunham's rape claim.
There was a Republican student with the first name 'Barry' who did graduate while Dunham was a student and he has been widely pointed to on the internet as being the rapist. But he doesn't fit the details of her description and swears he never met her while he was a student at Oberlin.
And Dunham has never bothered to either exonerate this 'Barry one' or to confirm that he was the guy she was referring to. Which means she is either letting a repeat rapist go free or implicitly accusing an innocent man of raping her. Or just making up a story to juice up her book.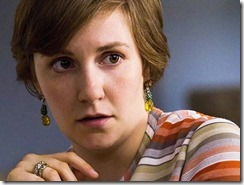 And of course: Amateur Webzine Slate Columnist Compares Doubting Dunham's Rape Story To Being a Holocaust Denier
Rolling Stone and the UVA Rape
Rolling Stone has now tried to make UVA's response to 'Jackie''s report of being raped at a fraternity a year previously the central issue but here Neo-neocon points out that the university in fact treated her like an adult and offered her several options as to how to pursue her complaint.

All of the options offered seem reasonable to me so I'm unclear on why Jackie was so upset and why we're supposed to be outraged over this. Unless it was the fact that all the options offered did involve some sort of investigation into the veracity of her complaint.
When Jackie finished talking, Eramo comforted her, then calmly laid out her options. If Jackie wished, she could file a criminal complaint with police. Or, if Jackie preferred to keep the matter within the university, she had two choices. She could file a complaint with the school's Sexual Misconduct Board, to be decided in a "formal resolution" with a jury of students and faculty, and a dean as judge. Or Jackie could choose an "informal resolution," in which Jackie could simply face her attackers in Eramo's presence and tell them how she felt; Eramo could then issue a directive to the men, such as suggesting counseling. Eramo presented each option to Jackie neutrally, giving each equal weight. She assured Jackie there was no pressure - whatever happened next was entirely her choice.

Like many schools, UVA has taken to emphasizing that in matters of sexual assault, it caters to victim choice. "If students feel that we are forcing them into a criminal or disciplinary process that they don't want to be part of, frankly, we'd be concerned that we would get fewer reports," says associate VP for student affairs Susan Davis. Which in theory makes sense: Being forced into an unwanted choice is a sensitive point for the victims. But in practice, that utter lack of guidance can be counterproductive to a 19-year-old so traumatized as Jackie was that she was contemplating suicide. Setting aside for a moment the absurdity of a school offering to handle the investigation and adjudication of a felony sex crime - something Title IX requires, but which no university on Earth is equipped to do - the sheer menu of choices, paired with the reassurance that any choice is the right one, often has the end result of coddling the victim into doing nothing.
So at 19 years old is Jackie an adult or not? Legally she is and the university treated her as an adult capable of making her own decisions. Yet Erdely in her article makes Jackie's inaction the fault of UVA for not treating her like a child and making all the decisions for her.
Why Is Hillary Even a Contender?
This is disturbing because Hillary Clinton has no natural claim to her party's nomination.

She's not even an especially gifted politician. Aside from the spectacular incompetence of her 2008 campaign, she is as gaffe-prone as Dan Quayle and as awkward as Bob Dole.

It doesn't speak well of the health of the Democratic Party that she and its voters seem to think she does have that claim. Rather, it's a mark of lifelessness, of a hardening of the party's arteries.
Civilized Europe vs. Hostis Humani Generis
France 24: "The EU's top human rights court on Thursday ordered France to pay thousands of euros to Somali pirates who attacked French ships for 'violating their rights' by holding them an additional 48 hours before taking them before a judge."
So Why Not Take Fur From Roadkill?
And mink are notorious about not looking both ways.
Sweasel: Chickeny Souls and the Death of Maggie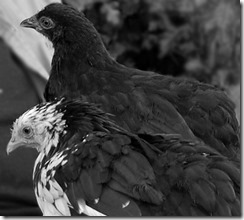 Do I Need to Put a Blanket on My Horse?
Yahoo group. That is all.
Come on be a smartie and join the yahoo group party! For the children.
And my lo-fi Twitter spew.
Tonight's post brought to you by hmmm: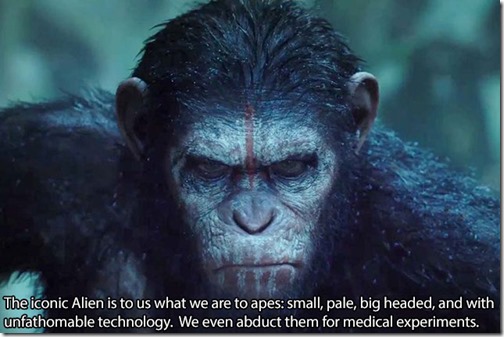 Notice: Posted by permission of AceCorp LLC. Please e-mail overnight open thread tips plus $1.99 for S&H to maetenloch at gmail. Otherwise send your scraps to BenK and the horn section. Do not taunt or abuse happy-fun ball. You may open the second envelope now.

posted by Maetenloch at
10:34 PM
|
Access Comments