« MNF Thread
|
Main
|
Morning Thread (12-2-2014) »
December 01, 2014
Overnight Open Thread (12-1-2014)
Aaron Worthing: The Elephant in the Room in the Cosby Rape Accusations
Here Aaron considers whether the accusations of rape against Cosby are true in the context of race:
But here's my major problem with it.  It is not talking about the elephant in the room: the touchy history of black men and white women.  Consider this your "trigger warning" if you are the type who needs that sort of thing.
And here in my opinion he goes off on a tangent - dragging the Scottboro Boys and Emmett Till into the mix - and decides that the women's concern about not being believed about a rape accusation against a black man is not really credible.
The problem is that Worthing misses the giant elephant that's so glaringly obvious that it can be hard to remember at times:
Bill Cosby is a celebrity.
He's a big celebrity and has been a popular one for 40+ years.

And in our current culture popular celebrities can basically do whatever they want. In fact legally they're practically untouchable. When was the last time a celebrity in the midst of popularity and financial success ever went to jail or even went to trial? Pretty much never. I mean sure if they're at the tail end of their career or brought low by drugs (Robert Downey Jr) or routinely playing villains, but not when they're beloved and raking in the $$$$. Which has been Bill Cosby for most of his career.
So at this point I do believe the rape accusations against Cosby - or to be more precise I believe the probability of all the rape accusations against him being made up to be vanishingly small. This is based on the sheer number of women coming forward, the fact that their accounts go back to the late 60s and have common details (particularly involving blackouts after Cosby give them drugs or  a drink), the lack of financial benefit to them i.e. no lawsuits, and the fact some of the women have been publicly telling their stories of being raped by Cosby since the 80s. This was actually the first I ever heard of the accusations but apparently they have come out over the years but never found any media traction or just got hushed up.
To me the most damning detail to come out so far is the fact that Hollywood agents and insiders have been warning female clients for decades to never allow themselves to be alone with Cosby which tells you that a) these stories have been around for a long time and b) the insiders believed them enough to warn off their clients despite Cosby being a show biz powerhouse and potential star-maker. Also damning to me is the fact that Cosby won't actually deny the rape claims along with his recent behavior in a press conference where a cowed reporter could barely bring himself to even broach the topic of the rape claims. After listening to the tape of Cosby intimidating the reporter and then browbeating the producer to make the tape with his awkward non-denial disappear, my gut feeling was that this was a guilty man who had been used to getting his way for a long, long time. Except now the rules have changed and it's not so easy to make things go away like it used to be.
And I'm not happy about this in any way. I've long liked Cosby even before his Cosby Show days and always had great respect for him. He truly seemed like a great man.
But alas the real Bill Cosby appears to have been a far cry from the public Bill Cosby that everyone loved. And if the claims are indeed true, then Bill Cosby has been - with the media's connivance - America's own version of Jimmy Savile .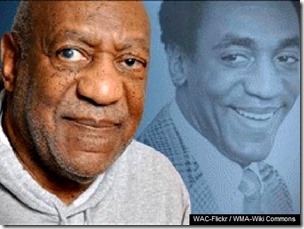 Rise of the British 'White Van' Voter
So this twitter photo meant as an insult by a Labour MP has now come to symbolize an entire class of English voters and ended up costing the MP her job.
Posting a picture on Twitter of a two-storey house, displaying three English flags of St. George and with a white tradesman's van outside, might seem innocuous to a foreign eye.

When a British politician appeared to sneer at the modest Rochester home of a 'white van' voter, she was vilified as a member of an arrogant London elite.

In a Britain where disaffected voters increasingly view politicians as snobbish, patronising and out of touch, the picture was laden with social cliches.

Translation: White van = working class. English flags = right-wing working class feeling insecure about immigration in an England that no longer exists.

The timing - coinciding with a local election that delivered victory to an anti-EU, anti-immigration party - was disastrous.

Within 7 hours of posting the photograph, Labour lawmaker Emily Thornberry had resigned as the opposition's chief spokeswoman on legal matters.
Since the posting of the photo the owner of the van, Dan Ware, has become something of a celebrity and has even published a Danifesto which would be quite at home at any Tea Party rally.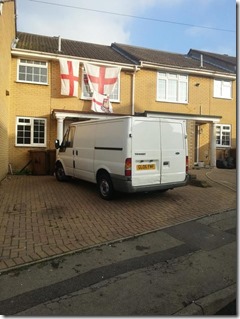 Researchers Find Strategy in Dog's Sloppy Drinking
Does Crime Increase on Game Day? (Football)
A tiny bit.
This article investigates the effects of National Football League (NFL) games on crime. Using a panel data set that includes daily crime incidences in eight large cities with NFL teams, we examine how various measurements of criminal activities change on game day compared with nongame days. Our findings from both ordinary least squares and negative binomial regressions indicate that NFL home games are associated with a 2.6% increase in total crimes, while financially motivated crimes such as larceny and motor vehicle theft increase by 4.1% and 6.7%, respectively, on game days. However, we observe that play-off games are associated with a decrease in financially motivated crimes. The effects of game time (afternoon vs. evening) and upset wins and losses on crime are also considered.
Obligatory: Mr Plinkett Reviews 'Star Wars: The Force Awakens' Trailer
Wankers and Prankers on the Suicide Hotline
You have to wonder what kind of person calls up a suicide hotline to jack off but then they're clearly troubled in their own way as well.
In the support hotline world, these callers are known as 'wankers and prankers' and they are surprisingly common. You probably wouldn't imagine that people phone up suicide hotlines to whack off or wind people up, but it is common enough that most services have specific procedures to deal with these nuisance callers.

Many of these lines have a policy where the hotline attender doesn't hang up on the caller, because people with the most disordered ways of accessing the services might be the ones who need it most.

To deal with this, some services have a specific person each shift whose job it is to listen to persistent masturbators. When they call they can just ask for 'Julie', or some other code name, and be passed on to the designated nuisance call monitor, who listens out for any signs that the person has something relevant they want to discuss.

This reduces the number of times people in the front line have the emotionally jarring experience of going from distressed suicidal people to 'wankers and prankers', meaning they're better able to be open and empathetic for people who need it, and are less emotionally drained themselves.
The New Favorite Song to be Played at Funerals
At least in the UK. I've always liked this song but for my send off I want 'Christmas in Heaven' and the 1812 Overture with cannons and synchronized to end with the ringing of the chapel's bells just like the original performance. And yes I have friends with their own personal cannons.
So you want some trendy selvedge jeans but don't feel like wearing and washing them until they're broken in? Well now you can buy pre-broken in jeans. Or get paid for wearing jeans for a premium buyer.
You are going to break our selvedge jeans in for our customers.

You will have to agree to not wash them for 6 months.

You will have to agree to update what you get up to in them on HistoryTag.

And before you get them sent to you have pay a small deposit, which we will refund on their safe return.

When we get them back, we will expertly wash them.

And then we will sell these beautiful jeans.

You will have 20% of the sale.

So in effect you will be paid to wear jeans.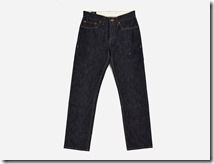 The Yahoo AoSHQ group - it's got electrolytes.
And my twitter thang.
Tonight's post brought to you by too soon: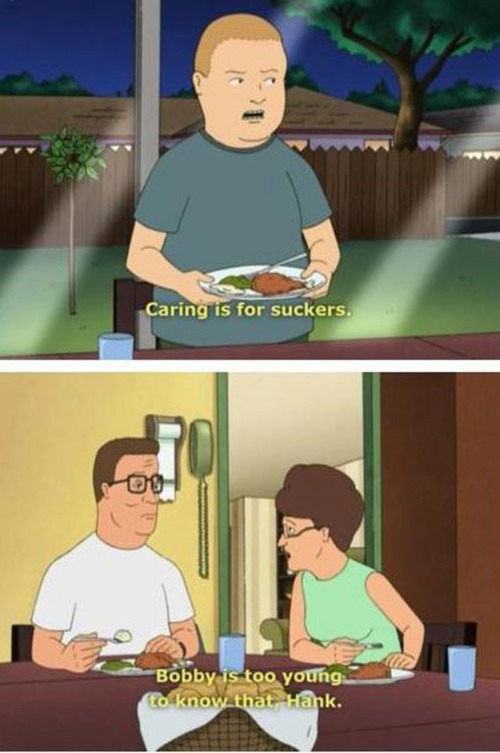 Notice: Posted by permission of AceCorp LLC. Please e-mail overnight open thread tips to maetenloch at gmail. Otherwise send tips to Ace.

posted by Maetenloch at
10:41 PM
|
Access Comments