« EMT 11/30/14 - Dallas Bound [krakatoa]
|
Main
|
Gun Thread : Range Report [Weirddave] »
November 30, 2014
Sunday Morning Book Thread 11-30-2014: City of Women [OregonMuse]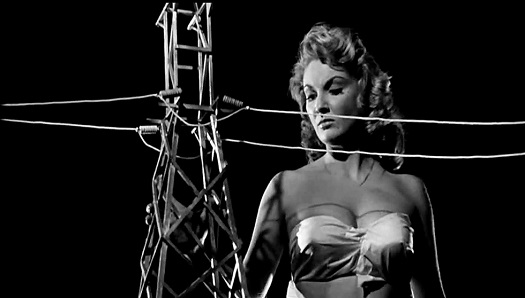 Does This Power Station Make Me Look Fat?

Good morning morons and moronettes and welcome to AoSHQ's stately, prestigious, and high-class Sunday Morning Book Thread. The only AoSHQ thread that is so hoity-toity, pants are required. Or kilts. Kilts are OK, too. But not tutus.

The Feminization of - Well, Everything
Last week, torquewrench posted an apt comment:
111 We allow a feminized educational system to force-feed [Margaret] Atwood, [Maya] Angelou, [Alice] Walker, et al. to teenaged boys.

Whose instincts at that age are are to be profoundly bored with emotive introspective feminista literature. They want action, adventure, bold canvases, far horizons, male protagonists: all the things these books do not have.

Then we're surprised and shocked to learn that we've turned off those boys to reading for the rest of their adult lives, to the considerable detriment of their cultural and educational prospects.

I've got one just like that in my extended family. Bright young man. But after the mandatory bland diet of lefty chick lit inflicted upon him by his teachers, I do not think he's ever going to take up the reading of substantive literature. Completely turned off to it. The radfem educrats took what should have been a fun voyage of discovery, and made it a grinding chore. As soon as he could get rid of that chore, he did, with evident relief.
To this I would add that fathers need to take a bigger role in the education of their sons (and daughters, too), instead of merely turning their kids over to the tender mercies of the public school system and forgetting about them.
But for a humorous take on this "men vs. women" phenomenon, read this article on a supposed high school writing assignment that went hilariously off the rails. And thanks to phoenixgirl, Taco Shack, and other morons who dug this up for me last week.
But serious you guys...
Everybody knows what's going on here: what torquewrench is reporting is just one of several fronts in modern feminism's ongoing and continuous war on men. But, even still, I don't think they came up with this themselves, I think they're just exploiting and inflaming a social condition that's actually been around for quite a while. I give, as evidence, the 1914 novel Penrod (and its sequels) by Booth Tarkington. The eponymous main character of these books, Penrod, is a young boy around 10-12 years of age, too old to be mama-clingy, but too young to be very much interested in girls. The primary authorities in his life are his mother, his 19-year old sister, and his (seemingly always female) school teachers. His father is there, too, sort of, but he's a minor character who remains in the background and has little or no influence on the events in his son's life, except when he is called upon to deliver a spanking, the infraction having being previously decided by the women. Penrod, being a boy, wants to do boy things, particularly, to retreat to his own private space to write western-themed action stories with plenty of guns, shooting and violence. But he can't do this because the female authority figures won't leave him alone; and indeed, have decided that he has to take dancing lessons, and wear a goofy-ass costume in a ridiculous school "pageant", etc. The novel depicts the continual tension between Penrod's developing masculinity and the feminine modes of thought and experience that form the boundaries of his life.
(As I'm writing this, I am reminded of a similar episode from a book whose title I forget, perhaps it was one of Ethelyn Parkinson's Rupert Piper books, wherein the Penrod-like main character is being used by his mother and older sister (or aunt) as a dressmaker's dummy so they can complete their sewing project. Of course some of the boy's friends happen by and see him wearing a dress, and hilarity ensues when he gets mad and chases them down the street, still in the dress, being pursued by his shrieking mother and sister. Perhaps when I first read this many years ago, I missed the symbolism of forcing the (male) main character into a dress by female authority figures.)
For a more academic treatment of how women are ruining everything (ha ha, the men are doing their part, too), I would suggest Ann Douglas's Feminization of American Culture which came out in 1977. I'm convinced feminism, like progressivism, is a Christian deviation or heresy, and this book aptly demonstrates it.
Moron Recommendations
Last week, moron 'A B' wrote:
190 OK, I have a book recommendation. Some software engineers may have heard of this book, but in my view it expresses conservative philosophy more succinctly than Hayek: Systemantics, by John Gall. Yes, a systems-theory book written by a pediatrician in the 70's. Trust me -- go read the reviews on Amazon. Go read the wikipedia page on him. This book has as much to say about big government and statism as any book on these lists. And it will make you a better software engineer as well. And it's hilarious.
There are actually three 'Systemantic' books, and that extra 'm' is not a typo. The first is Systemantics: How Systems Work and Especially How They Fail, which came out in 1977, next is Systemantics: The Underground Text of Systems Lore (1986), and finally, The Systems Bible in 2002. These are not 3 different books, rather, each one is a revision and expansion of the earlier ones. The last one has the advantage of being the only one available on Kindle, price $6.99.
From these books came the principle known as Gall's Law:
A complex system that works is invariably found to have evolved from a simple system that worked. A complex system designed from scratch never works and cannot be patched up to make it work. You have to start over with a working simple system.
This explains why the Obamacare enrollment web sites were such unmitigated disasters. They tried to put together this massive system together from ground zero. Meanwhile, the Amazon order web sites, which started out small and grew over time, easily handle thousands of transactions per hour.
Also, communism and command/planned economies. I scarcely need to go into details here.
Also, surprisingly, talk radio. Anybody else remember 'Air America'? For those of you who aren't familiar with this debacle, a decade or so ago, liberals decided that they had finally had enough of conservative talk radio dominating the radio airwaves, and wanted a system of their own. So they got some funding and put together this monolithic, coast-to-coast, turn-key radio network, fully staffed and operational, and it failed miserably. Why? Well, low ratings for one, and a financial scandal certainly didn't help, but behind all those things, I think the biggest reason was that the brainiacs that conceived and implemented the nation-wide Air America radio network simply didn't understand that conservative talk radio didn't happen that way. CTR is not some pre-planned, masterminded and funded by the evil Richard Mellon Scaife the evil Koch Bros., coordinated-by-the-RNC effort, but rather each conservative radio guy with a national audience only has a national audience because he was successful in a local market. And coordinated? Yeah, right. Of course, leftists can't see this because that's not the way they do things, and that's not the way they think about things.
So yeah, I can see that systemantics has all kinds of applications.

So How About An Early Christmas Book?
In the spirit of Gregory MaGuire's Wicked: Life and Times of the Wicked Witch of the West comes Jacob T. Marley by R. William Bennett, a story of remorse and redemption wherein the author
rewinds the story and focuses the spotlight on Scrooge's miserly business partner, Jacob T. Marley, who was allowed to return as a ghost to warn Scrooge away from his ill-fated path. Why was Marley allowed to return? And why hadn't he been given the same chance as Ebenezer Scrooge?

Or had he?
I'm interested in this book because every time I see or reread Dickens' classic 'A Christmas Carol', I can't help but wonder how Marley got so bad that he lost his soul and by the time we're introduced to him, he is irretrievably damned.

Amazon Dead Tree Book Discount
With a promotional code of HOLIDAY30, you can get 30% off of any print book purchased from Amazon, up to $10. This offer is good until midnight PST tonight (Sunday). More details here.
Thanks to moron 'WannaBeAnglican' for the tip.

Books By Morons
While I've been sitting here flapping my gums, moron Gregory of Yardale has been writing books. He has just published the 10th of his Worlds Apart series, Eventide, now available on Kindle for $4.00.
Amazon blurb:
Badly damaged...Pegasus limps into the tiny Eventide star system; hoping to find food supplies and materials to repair its shattered systems.

Instead, they find a low-technology backwater colony called Eventide. Worse, the same alien busybodies that wreaked havoc on the colonies of Yronwode and Fallon are there also; preparing to mess with the Eventidian colonists as well. The Kariad try to "fix" human societies that don't measure up to their standards of equality and social justice, usually with disastrous consequences.
___________
So that's all for this week. As always, book thread tips, suggestions, bribes, rumors, threats, and insults may be sent to OregonMuse, Proprietor, AoSHQ Book Thread, at the book thread e-mail address: aoshqbookthread, followed by the 'at' sign, and then 'G' mail, and then dot cee oh emm.
What have you all been reading this week? Hopefully something good, because, as you all know, life is too short to be reading lousy books.

posted by Open Blogger at
09:07 AM
|
Access Comments