« Weekend Headlines [CBD]
|
Main
|
Saturday Gardening Thread: Seeing Red [Y-not, WeirdDave and KT] »
November 22, 2014
College Football Thread
The most important thing about a blog post here at the HQ is the title, according to the AoSHQ style guide which is mostly written on the bathroom wall. It should be informative and pithy.
Check.
Today's top ten games all times Eastern:
Charleston Southern (who?) at Georgia (10), noon
Indiana at Ohio State (6), noon
Ole Miss (8) at Arkansas, 3:30pm
Boston College at Florida State (3), 3:30pm
West Carolina at Alabama (1), 4pm
Colorado at Oregon (2), 4:30pm
Oklahoma State at Baylor (7), 7:30pm
Vanderbilt at Mississippi State (4), 7:30pm
USC (19) at UCLA (9), 8pm
TCU (5) idle
If you're making picks or placing bets always remember - if you don't think too good, don't think too long.
Later morons.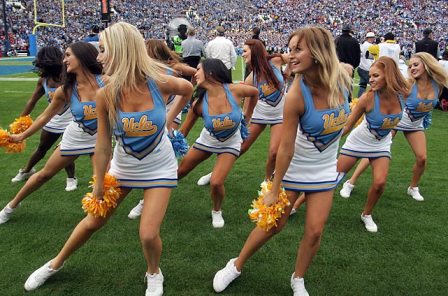 posted by Dave In Texas at
12:02 PM
|
Access Comments