« Vermont Halts Payment to Jon Gruber
|
Main
|
Morning Thread (11-20-2014) »
November 19, 2014
Overnight Open Thread (11-19-2014)
"If you want to stretch the powers of the presidency beyond all recognition, to insist "prosecutorial discretion" now means not enforcing the law for millions of people who violated the law by entering the country illegally, and to claim unilateral power to change the makeup of American society in the face of stiff public and Congressional opposition...at least wear a suit jacket, right? This is a special occasion."

-- Jim Geraghty
"Harvard's policy was written by people who think sexual assault is so heinous a crime that even innocence is not a defense."

-- Alan Dershowitz
If you're named Duane, Brent, Darrell or Randy, you're probably a Republican. And if you're a Jasmine, Caitlin, Abigail, or Erica, you probably think Obama is dreamy and guys like Duane, Brent, and Vernon are racist haters.
There's an slow motion racial Cultural Revolution going on at UCLA. And the administration is backing the student Red Guards. Read the whole thing and weep over the madness.
Finally, on November 14, 2013, the class's five "students of color," accompanied by "students of color" from elsewhere at UCLA, as well as by reporters and photographers from the campus newspaper, made their surprise entrance into Rust's class as a "collective statement of Resistance by Graduate Students of Color." The protesters formed a circle around Rust and the remaining five students (one American, two Europeans, and two Asian nationals) and read aloud their "Day of Action Statement." That statement suggests that Rust's modest efforts to help students with their writing faced obstacles too great to overcome.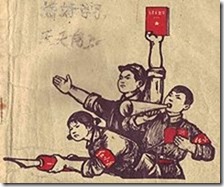 Meanwhile the Cost of a College Degree Has Crossed the $240,000 Threshold
The New State Religion: Maryland County Churches Get a Tax Break If They Preach Environmentalism
Roofs, driveways, sidewalks, and parking lots qualify for the "rainwater remediation fee" to "protect the Chesapeake Bay."

Though the O'Malley administration calls it a "fee," it is commonly called the "rain tax" throughout the state. It is wildly unpopular and the promise to fight to repeal the tax was a large factor in Maryland electing Republican Larry Hogan governor this month.

Now Prince George's Country is offering a way for churches to avoid paying the tax, which is estimated to be an average of $744 per year for them - preach "green" to their parishioners.

So far 30 pastors have agreed to begin "'green' ministries to maintain the improvements at their churches, and to preach environmentally focused sermons to educate their congregations" to avoid being hit with the tax, The Washington Post reports.
Contradicting Dianne Feinstein's Sham Report on CIA Interrogation
Shamelessness, thy name is Dianne Feinstein.
I view the report as not only a political document - the latest salvo in the war between Democrats on the Senate Intelligence Committee and the CIA.

In my view, the war stems from the fact that leading congressional Democrats who were briefed on what the CIA was doing to fight terrorism signed off more or less unquestioningly. But later, when the political climate changed, these politicians tried to claim ignorance.

The CIA, understandably, was unwilling to let them off the hook. Now the Dems will have their revenge. (Republicans on the Committee honorably refused to participate in the farce.)
A Classic DU Thread That Uses Science! to Prove That Fire Can't Melt Steel (9/11 Was an Inside Job!!)
Best quote from the thread: "If what you claim is true, we would just build skyscrapers out of chicken wire and concrete pavers..."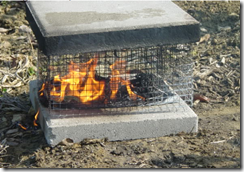 You can blame Jimmy Carter in large part for North Korea's acquiring nuclear weapons, but of course James Earl blames you for making them do it.
Then, last year, North Korea tested a nuclear bomb. Pyongyang had always insisted, including in its talks with Carter, that it sought nuclear energy only for the purpose of generating electricity. Now it changed its tune, asserting that it was entitled to new deference as a member of the "nuclear club." And Carter, too, changed his tune. No longer blaming both sides impartially, he now put the blame squarely on the U.S. and specifically on President Bush. "Beginning in 2002," he wrote in an essay for the New York Times,

"the United States branded North Korea as part of an axis of evil, threatened military action, ended the shipments of fuel oil and the construction of nuclear power plants, and refused to consider further bilateral talks. In their discussions with me at this time, North Korean spokesmen seemed convinced that the American positions posed a serious danger to their country and to its political regime."

He did not mention North Korea's secret nuclear program, to which each of the American actions he decried was in whole or part a response.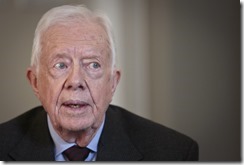 Global Warming, Two Charts, and Richard Feynman
"It doesn't matter how beautiful your theory is, it doesn't matter how smart you are. If it doesn't agree with experiment, it's wrong."
Facebook Bans Gun Safe Ads - Because Safety
And their sheer ignorance.
"Your ad was rejected because it violates the Ad Guidelines. Ads may not promote firearms, ammunition or weapons (ex: paintball guns, BB guns, knives, etc). This decision is final. Please consider this the end of our correspondence about your ad."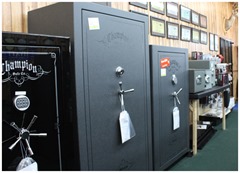 Berkeley Approves Warning Labels for Gas Pumps: 'May Cause Global Warming'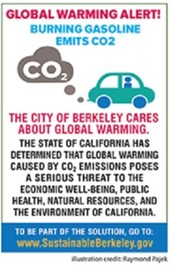 Seals Getting It On...With Penguins!!!
Pancakes are about to be made here.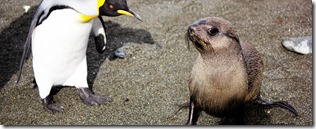 The Group knows what you did.
Tonight's post brought to you by jet fighters over Giza, 1983: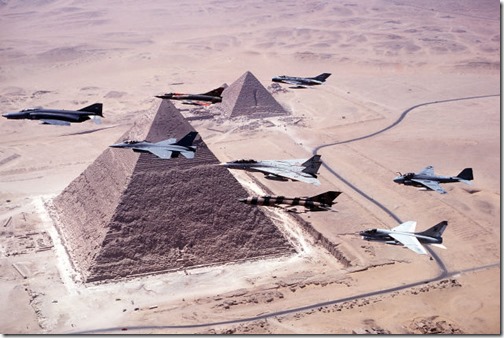 According to the article - from left to right, top to bottom: F-4 Phantom, Mirage (III?), MiG-19, F-16 Fighting Falcon, F-14 Tomcat, A-6 Intruder, MiG-21, and A-7 Corsair.
Notice: Posted by implicit permission of AceCorp LLC. Please e-mail overnight open thread tips to maetenloch at gmail. Otherwise send tips to Ace.

posted by Maetenloch at
09:57 PM
|
Access Comments