« Megyn Kelly Says the F Word
|
Main
|
Veterans' Day 2014 »
November 10, 2014
Overnight Open Thread (11-10-2014)
"The champions of socialism call themselves progressives, but they recommend a system which is characterized by rigid observance of routine and by a resistance to every kind of improvement. They call themselves liberals, but they are intent upon abolishing liberty. They call themselves democrats, but they yearn for dictatorship. They call themselves revolutionaries, but they want to make the government omnipotent. They promise the blessings of the Garden of Eden, but they plan to transform the world into a gigantic post office. Every man but one a subordinate clerk in a bureau."

-- Ludwig von Mises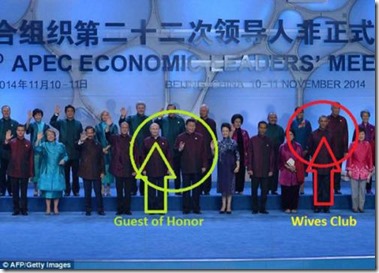 Moe Lane: 10 Bad Assumptions About 2014
The polling.  This has been commented on, over and over and over again: and I'm only adding it because otherwise somebody will say But, Moe: what about the polling? - But, yeah, the polling was all over the map, with the exception of some of the local pollsters.
Primary results are not diagnostic.  You know why I didn't sweat WI-GOV?  Because Scott Walker did almost as well in the 2014 primary as he did in the 2012 recall primary.  FL-GOV?  Because Rick Scott did well there, too.  Those surprisingly strong for Republican California results?  All hinted at in the primaries.
The Democrats had a plan.  I don't know about the rest of the VRWC, but whenever I saw a mock-worthy Democratic fundraising email I always had the thought What if this is part of a clever strategy that we're not seeing? in the back of my mind,  .Turns out that it wasn't, unless of course "Get you heads handed to you in 2014? is part of an even longer game.
Read the rest here.
How Salon Celebrates Veteran's Day
You'd think they could hold off their perpetual nasty leftist ax-grinding and be decent for just one day out of the year, but you'd be wrong.
Put a man in uniform, preferably a white man, give him a gun, and Americans will worship him. It is a particularly childish trait, of a childlike culture, that insists on anointing all active military members and police officers as "heroes." The rhetorical sloppiness and intellectual shallowness of affixing such a reverent label to everyone in the military or law enforcement betrays a frightening cultural streak of nationalism, chauvinism, authoritarianism and totalitarianism, but it also makes honest and serious conversations necessary for the maintenance and enhancement of a fragile democracy nearly impossible.
Larry Correia: The SJW Cannibal Feeding Frenzy
Basically, this "up and coming writer" who was nominated for a prestigious writing award for having one pro sale short story and being a Thai Lesbian (which is totally worth like ten books of actual writing) treated fellow SJWs the way that SJWs treat all of us, and that is the worst thing ever. And now she should be shunned by all the other proper good thinkers for hate speech crimes and unsafe feels. She will now be banned from Wiscon's Racially Segregated Safe Zones and I'm sure people will threaten not to attend WorldCon because she might call them fat.

...If you follow history you know that leftist movements always end up with leftists eating each other. This article was just Trotsky getting the ice axe to the head.

The SJWs are perfectly aware of their hypocrisy. They talk about how Sriduangkaew was praised for "punching up", meaning that it was okay for her to use these tactics against non-members. Threaten somebody of the correct sex and race, cool. Threaten somebody of the wrong sex and race, bad. If you have a brain, you will find that sexist or racist, but you are not thinking like a proper SJW. Anything they say isn't sexist or racist, but anything we do is. Simple.
How the Innocence Project Framed an Innocent Man in Order to Set a Guilty One Free
Andy already covered this in the morning but it's so horrific that it deserves double coverage.
Remember, Ladies. Practice Your Anti-Rape Face in the Mirror
Gentle Giant's Mother IDed as Alleged Robbery Attacker
And why is the city trying to discourage reporters from reporting this news?
The late teen's mother, Lesley McSpadden, is said to have been one of the "attackers" who physically assaulted and robbed merchandise from a tent in a parking lot in Ferguson, Missouri. 

Additionally, according to TSG, when the document was requested by the outlet two weeks ago, city attorney Stephanie Karr said that Brown's mother, McSpadden, had "specifically requested that the report be withheld from the media."

Karr added, "Knowing this, do you still want a copy of the report?"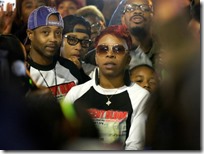 Mexico's 'First Lady of Murder' Captured in Mexico City
Fearing that 43 student teachers might protest at her speech she ordered the police to to capture them and hand them over to a drug gang who according to rumors burned them alive.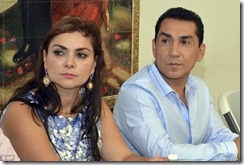 Italian Scientists' Conviction For Failing to Predict Earthquake Overturned
Note to self: Do not ever get tangled up in the Italian 'justice' system.
Geologists who didn't warn a town about an impending earthquake are not murderers, an Italian appeals court ruled today. A 2012 decision that rocked the scientific world has been overturned, according to Italy's Repubblica newspapers and confirmed by other Italian outlets. In that decision, six prominent geologists and one government worker were convicted of manslaughter for failing to notify the town of L'Aquila of a 2009 earthquake that killed at least 309 people. The scientists were originally sentenced to six years in prison and were to pay more than $10 million in damages.
Fascinating Photos from British Palestine and Israel 1930-1949
Bombings, protests, and checkpoints. Plus ça change...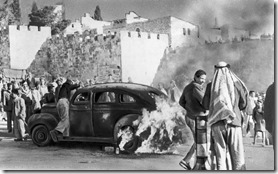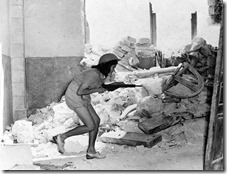 Meet Elle's New Plus Sized Model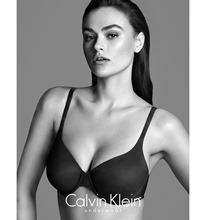 The Yahoo AoSHQ group - it's got electrolytes.
And my twitter thang.
Tonight's post brought to you by clearly not-college material: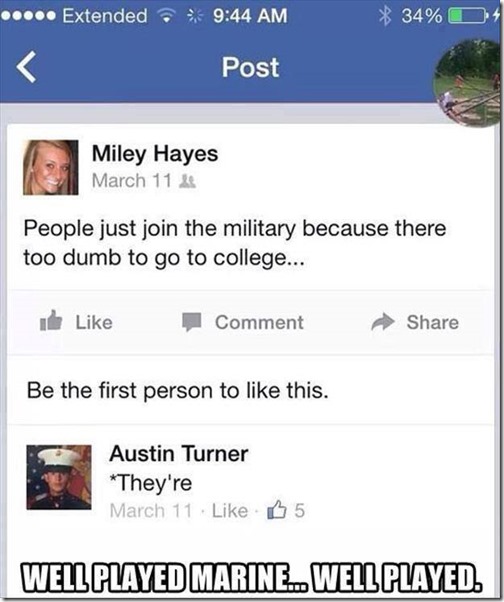 Notice: Posted by permission of AceCorp LLC. Please e-mail overnight open thread tips to maetenloch at gmail. Otherwise send tips to Ace.

posted by Maetenloch at
10:21 PM
|
Access Comments