« Latest Senate Averages
|
Main
|
Top Headline Comments 10-8-14 »
October 07, 2014
Overnight Open Thread (10-7-2014)
What Kind of Woman Attempts to Barge into the Home of Random Elderly Neighbors
Why the kind of woman who would deliberately target conservatives for IRS audits that's who.
CDC: We Could Have Done a Better Job on Ebola If We Just Had More Money
Apparently they spent a lot of it getting people to eat less salt, more vegetables, warning about second and third-hand smoking, and treating guns like a viral disease. The rest they just wasted:
A Republican senator Tuesday released a report critical of spending at the federal Centers for Disease Control and Prevention (CDC), saying the agency "has wasted and continues to waste hundreds of millions of tax dollars, but keeps asking taxpayers for more."

Sen. Tom Coburn, a practicing physician and ranking member of an oversight subcommittee, issued a 115-page minority office report questioning the CDC's spending on projects including an employee fitness center with $200,000 in equipment such as zero-gravity chairs and a mood-enhancing light show, and a $1.7 million effort to have accurate medical information portrayed in movies and TV shows.

...Coburn's report on the CDC provided details on a massive construction project at the CDC's headquarters in Atlanta that has exceeded $1 billion.

The new buildings include a $106 million communications center with a 70-foot-wide-by-25-foot-tall wall of plasma video screens for visitors, the report says. The center is named after Sen. Tom Harkin, an Iowa Democrat who was the ranking member of the Senate Appropriations subcommittee overseeing CDC spending. A video production studio at the center cost $18.6 million, the report says.

The new construction includes a $110 million headquarters building named after Sen. Arlen Specter, a Pennsylvania Republican who is the former chairman of the subcommittee shaping the CDC budget. Coburn's report says the CDC spent $9.8 million on furniture for the building.
The CDC had one job.
Officials: There's Absolutely No Reason to Panic Over Ebola, Also We Need to Kill and Incinerate Your Dog
I'm beginning to think these government officials don't know what the fuck they're doing.
A Reminder: This Election Will be Decided by People Who Don't Know Who Joe Biden Is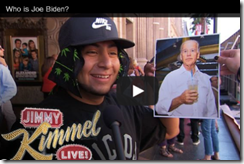 The legendary Gord Sinclair, longtime news director of CJAD in Montreal, had a ski place near Jay in northern Vermont, and he invited his engineer on the show to come down and visit him. "What's the purpose of your visit?" asked the agent at the small rural border post.

"Oh, just a relaxing weekend at my boss' place," said Gord's colleague affably, and then chortled, "although I don't know if it'll be that relaxing. He'll probably have me out in the yard chopping wood all day."

So the immigration agent refused him entry on the grounds that he would be working illegally in the United States.

They all had a good laugh about that back on the air on Monday, but it took forever to straighten out. A single man with contacts in the United States: He says he's coming for the weekend, but we all know any Montrealer would willingly trade a job at Quebec's Number One anglo radio station for casual yard work in Vermont, right?

And yet the unemployed guy from an Ebola hot zone gets in.
If you're wondering why the seizure of my kids' chocolate eggs is in the same book as war and terrorism and all the big-boy stuff, the answer is it's part of the same story. To function, institutions have to be able to prioritize - even big, bloated, money-no-object SWAT-teams-for-every-penpusher institutions like the US Government. You can't crack down on Kinder eggs, bagpipes and Ebola: At a certain point, you have to choose. My line with the Homeland Security guys is a simple one: every 20 minutes you spend on me, or my kids' chocolate eggs, or Cameron Webster's bagpipe is 20 minutes you're not spending on the guy with Ebola, or Tamerlan Tsarnaev. The price of bagpipe scrutiny is a big hole blown in the lives of American families attending the Boston Marathon, or a bunch of schoolkids in Dallas having to be quarantined for a vicious, ravaging disease with a high fatality rate.

But, of course, giving additional attention to West African visitors would be racist. Not like terrorizing Scotsmen over their bagpipes.
Libertarian Richard Epstein: My Rand Paul Problem
A good reminder that there are multiple flavors of libertarianism and that Ron (and to a lesser degree Rand) only represent one of these.
If you wanted to destroy NYC in the shortest possible time, you'd be hard pressed to do better than the people profiled in this article.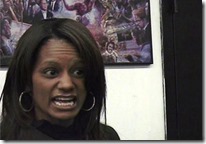 Defense Distributed Unveils the $1200 Ghost Gunner DIY CNC Mill
It's targeted for finishing 80% AR-15, AR-10, 1911, etc lower receivers.
Defense Distributed has come out with an inexpensive miniature CNC for milling 80% lowers. Similar in size to a Makerbot, the Ghost Gunner CNC can easily sit on a desktop. They have pre-orders up now. Only about 63 orders left at $1199 per machine. Like all Defense Distributed projects, the Ghost Gunner is open source. DD says the Ghost Gunner is rather easy to use.
Death on Rails for Selfie-loving Student
The 6-Step Guide To Curing Chronic Bitch Face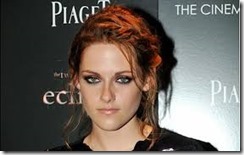 The Top Five Jiggle Shows of the 70s
Back when prime time shows were also bra-free zones.

The AoSHQ group. Watch yer cornhole.
Teh Tweet!
Tonight's post brought to you by know your cartels: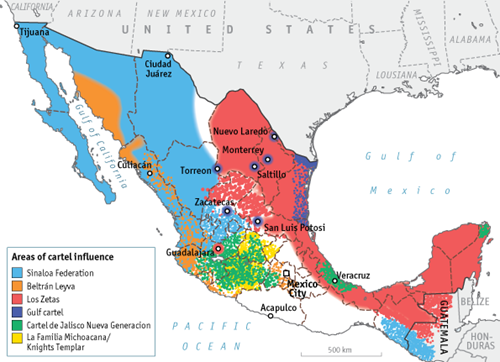 Notice: Posted by permission of AceCorp LLC. Please e-mail overnight open thread tips to maetenloch at gmail. Otherwise send tips to Ace.

posted by Maetenloch at
10:40 PM
|
Access Comments