« #tomorrow
|
Main
|
Introducing the AoSHQ Decision Desk »
September 23, 2014
Overnight Open Thread (9-23-2014) – Edition Without A
Who Trusts the MSM These Days?
Answer: Not most of America.
Trust in the mass media has hit an all time low of 40%.
Interestingly almost half of Democrats don't even trust their fellow Democrats-with-bylines. And I'm guessing that the 27% of Republicans who have fair to great trust in the MSM also have an average age of 77.4.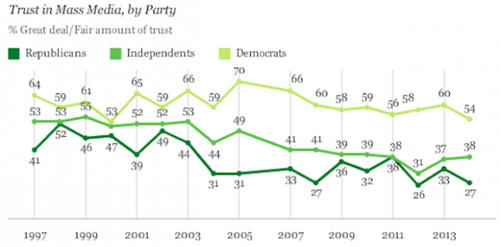 List Deval Patrick's Rapist Brother-in-Law as a Sex Offender, Get Fired From Your State Job
Climate Change Nut That Made It Into White House Was Already Known To Secret Service Because Of Weapons Charges
Top. Men.
'An Unusually Vivid Reminder of What a Schmuck Biden is'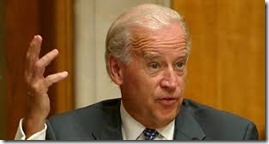 The Mother of All NYT Corrections
So were they shamelessly lying or just utterly incompetent at their jobs?
And About That Melting South Pole Ice Cap...
So were they shamelessly lying or just utterly incompetent at their jobs?
#GamerGate, Film Criticism, Sports Reporting, and the Silent Majority
More troubling, at least to me, is the undeniable contempt these writers often have for mainstream audiences.

That contempt-or, perhaps, that perception of contempt-is the connecting thread through all these various contretemps. Gaming journos have contempt for gamers who have no interest in boring quasi-games like Depression Quest. Film writers have contempt for the audiences who make Michael Bay a star. TV writers have contempt for the folks who watch NCIS and CSI and The Big Bang Theory. Sports writers have contempt for those dullards who can't possibly understand why "Redskins" is the most horribly insulting name evah. They want to make their readers better people, to shape their worldview-and they just can't understand why their readers are so damn obstinate.
Also Gaming Journalists: 'They're On to Us'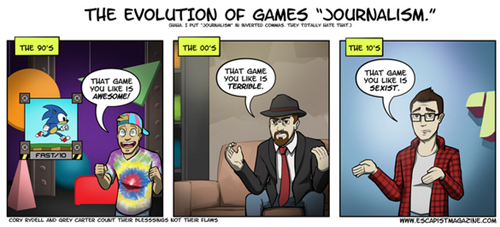 Not Preaching What They Practice: Tech Elites Restrict Their Kids' Use of the Tech They Create
"These parents are, of course, more successful in protecting their children from the harmful side-effects of technology overuse than lower class parents working two jobs are. This is a classically American phenomenon in some ways: We don't really hide the important stuff, we just don't make it easy to find. In this way, the successful upper middle class just quietly teaches their kids not to listen to all the hedonistic crap pumped out into the culture."
So much for the end of incivility.
A Rare Moment of School Common Sense
Some ammunition fell out of the jacket pocket of an upperclassman at Oyster River High School in Durham, New Hampshire on Thursday, and in a increasingly vanishingly rare moment of sanity, nobody freaked out, and the student is not being expelled or banished to an alternative school. The student had been at a firing range with his father Wednesday night, and Thursday morning some forgotten ammo fell from his jacket pocket and onto the floor. The school resource officer and the local police were called in, but they quickly determined that there was no ill intent by the student. Deputy Chief Rene Kelley said no charges would be brought, and Superintendent Dr. James Morse said that although it was against policy to bring ammunition to school, given the nature of this case, the student would not face severe punishment. "It was truly just an accident," said Morse.
Rush Limbaugh Harasses Innocent Woman With Big Tip
The Dallas Morning News has a story about an incredibly terrible woman (and obvious devotee of the politicized life) by the name of Merritt Tierce who is so super duper serial that when Rush Limbaugh left her an enormous tip she got . angry about it. Indeed, she was so angry about the "blood money" that she donated it to an outfit whose sole purpose is to keep babies from being born.

In case you're keeping track at home: Money made by talking on the radio = blood money, while money donated to a baby-killing factory = a charitable contribution.

Anyway. The Dallas Morning News really buried the lede here: Rush Limbaugh is an amazing tipper! I mean, the king of talk radio gave this horrible woman $4,000 on two "modest" checks for service that was, I'm more than comfortable guessing, not terribly good.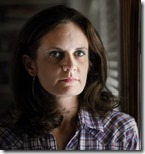 12 Warthogs Quietly Sent Back to the Middle East
Not quite ready for the bone yard after all. And clearly meant to provide CAS to someone's boots on the ground.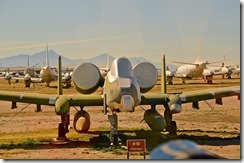 Camouflaged in a green hijab, to highlight the importance of vegetarianism, she walked towards the mosque gates with a couple of PETA volunteers holding a placard in Urdu and English which read: "Make Eid Happy for All. Try Vegan".

With less than a dozen policemen deployed, locals took the opportunity and shouted slogans asking her to turn back. She was forced to take cover along with another PETA volunteer in the market outside the mosque.

Within minutes the crowd swelled and Suraiya was left to fend for herself as PETA supporters fled the scene.
34 Celebrities and Their Historical Doppelgangers
Alec Baldwin is... Millard Fillmore reborn.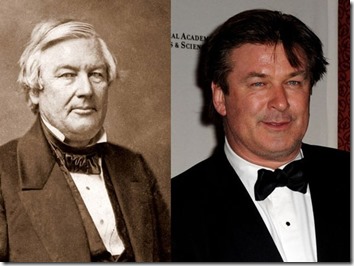 The AoSHQ group. Watch yer cornhole.
Teh Tweet!
Tonight's post brought to you by Edith Piaf reading Django's palm: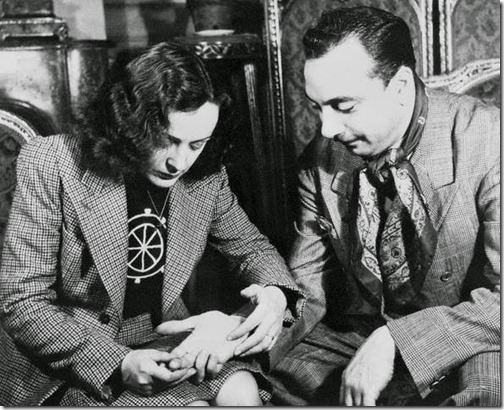 Notice: Posted by permission of AceCorp LLC. Please e-mail overnight open thread tips to maetenloch at gmail. Otherwise send tips to Ace. Be sure and

posted by Maetenloch at
10:38 PM
|
Access Comments