« NFL Thursday Night
|
Main
|
Top Headline Comments 9-5-14 »
September 04, 2014
Overnight Open Thread (9-4-2014)
No tricks tonight because I'm too busy and too tired. And frankly that's mostly what protects you and the world.
The Five Nevers of Self Defense
#1: NEVER go with the assailant to a second location. Why do you think he wants you to go there?  (There are actually several possibilities, but they're all bad).
#2: NEVER give up your gun. This standard Hollywood trope, where the hero gives up his gun because the villain is threatening Sweet Polly Purebred or whomever, and then manages to free them both through some brilliant stratagem, only works in the hands of a trained and certified member of the Writers' Guild. Don't let him have your gun: just "Let him have it."
#3: NEVER get in a car with someone threatening you with a gun, or even with someone who might threaten or harm you or who has an incentive to harm you.
#4: NEVER let someone tie you up. He doesn't mean you well to begin with, and you have just made the decision to outsource your survival to him. Being bound is an intermediate station of the cross on the way to dusty death for many homicide victims.
#5: NEVER give up. Never give in. Never surrender. Run, fight, attack. In the aftermath of the Onion Field, LAPD Commissioner "Two-gun" Powers told his men to use any weapon they could, and pointed out that a #2 pencil can kill.
Before declaring that there's a 'rape epidemic' in the US, has anybody bothered to check the actual data? Apparently not.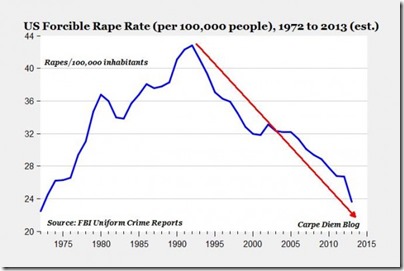 The End of Democracy in Hong Kong
Frankly despite all the promises made I'm surprised the Chinese let it survive even this long.
News You Can Use: How to Drink All Night Without Getting Drunk
Why the abuses in Wisconsin matter to conservatives in every state.
But prosecutors knew that before they started. In a sense, they're trying to prove murder when they know nobody died. The distinction between issue advocacy, which is constitutionally protected free speech, and express advocacy of a candidate, which may be regulated to prevent corruption, has been around since 1976, and is understood by just about everyone, even these prosecutors. The local media don't get it, but what else is new?

The prosecutors' real intent in having armed officers in flak vests storming homes at dawn and in issuing as many as 100 subpoenas to 29 different right-of-center organizations is to shut down conservatives in Wisconsin, according to the plaintiffs. And in that, they've been wildly successful, as all of the most active conservative groups are off the airwaves and taking few phone calls from their fellows, lest they get hit with new subpoenas and criminal accusations.

...Democrats elsewhere are noticing the effectiveness of the Wisconsin prosecutors' techniques, even though they don't enjoy quite the carte blanche that John Doe provides. The district attorney of Oklahoma County - a Democrat, of course - has just turned a routine drug bust into a criminal investigation of a political campaign, pursuing the Wisconsin theory that coordinated fundraising is a crime.

If that's a crime, of course, then President Obama is guilty of coordinating with Priorities USA, and Sen. Harry Reid is guilty of coordinating with Majority PAC, and just about every other politician of any significance is guilty, too. That's what makes the accusation so irresistible to the totalitarian modern left.
Better than I expected but still somewhere between post-Michelle school and prison fare.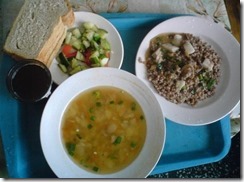 So Why Does the FBI Need a Public Radio Service?
There Are Fake, Phone-Hacking Cell-Towers All Across America
"As we drove by, the iPhone showed no difference whatsoever. The Samsung Galaxy S4, the call went from 4G to 3G and back to 4G. The CryptoPhone lit up like a Christmas tree."

Though the standard Apple and Android phones showed nothing wrong, the baseband firewall on the Cryptophone set off alerts showing that the phone's encryption had been turned off, and that the cell tower had no name - a telltale sign of a rogue base station. Standard towers, run by say, Verizon or T-Mobile, will have a name, whereas interceptors often do not.
From the Mull of Kintyre test to the 'morons in a hurry' test.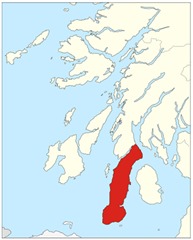 Nine Lines in the Sand That Are Still Around
In some form. Hadrian's Wall is one of these that doesn't seem that impressive until you realize you've been driving for an hour and the wall is still there.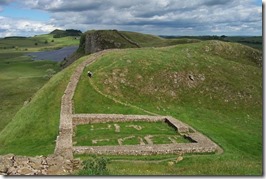 Some of these could almost pass for the 2015 line. And some of the ads also imply imminent pancake-making.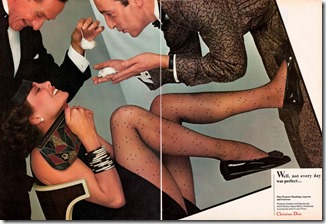 Yahoo group. That is all.
Come on be a smartie and join the yahoo group party! For the children.
And my lo-fi Twitter spew.
Tonight's post brought to you by where your money goes - then and now: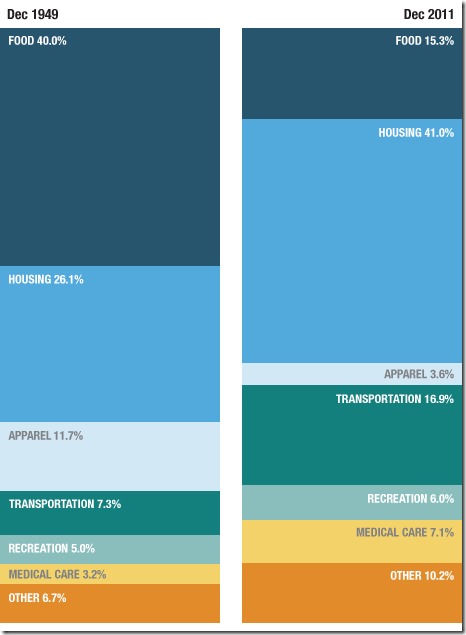 Notice: Posted by permission of AceCorp LLC. Do not taunt happy-fun ball. The guilty parties know what they did. No animals or children were harmed much in the making of this ONT. Your lucky numbers for tonight: 14 27 19  8 71

posted by Maetenloch at
10:39 PM
|
Access Comments