« And Now a Brief Afternoon Open Thread While I Write The Next Post
|
Main
|
Bronx Man Decapitates Self In Broad Daylight Before Horrified Onlookers »
September 03, 2014
Imperial Walker: DoD Developing High-Tech, Strength-and-Endurance-Enhancing Exoskeleton for Both Military and Hillary Clinton Applications
The so-called FORTIS suit, developed by Lockheed Martin, is touted as "human augmentation for the 21st century," and promises to increase strength, endurance, and productivity. According to the Lockheed website:

FORTIS exoskeleton transfers loads through the exoskeleton to the ground in standing or kneeling positions and allows operators to use heavy tools as if they were weightless. An advanced ergonomic design moves naturally with the body and adapts to different body types and heights. Using the Equipois zeroG® arm, operators can effortlessly hold objects up to 36 pounds, increasing productivity by reducing muscle fatigue and avoiding muscle injury.

...

The FORTIS suit is the ideal device for a senior citizen who may or may not require the use of a walker to get around, but nonetheless is seeking a rigorous and stress-filled job, such as president of the United States, a Washington Free Beacon analysis has concluded.
There's more at the article, including a competing "TALOS" powered armored, and more jokes about Hillary Clinton and her Walker.
Here's what FORTIS looks like, though: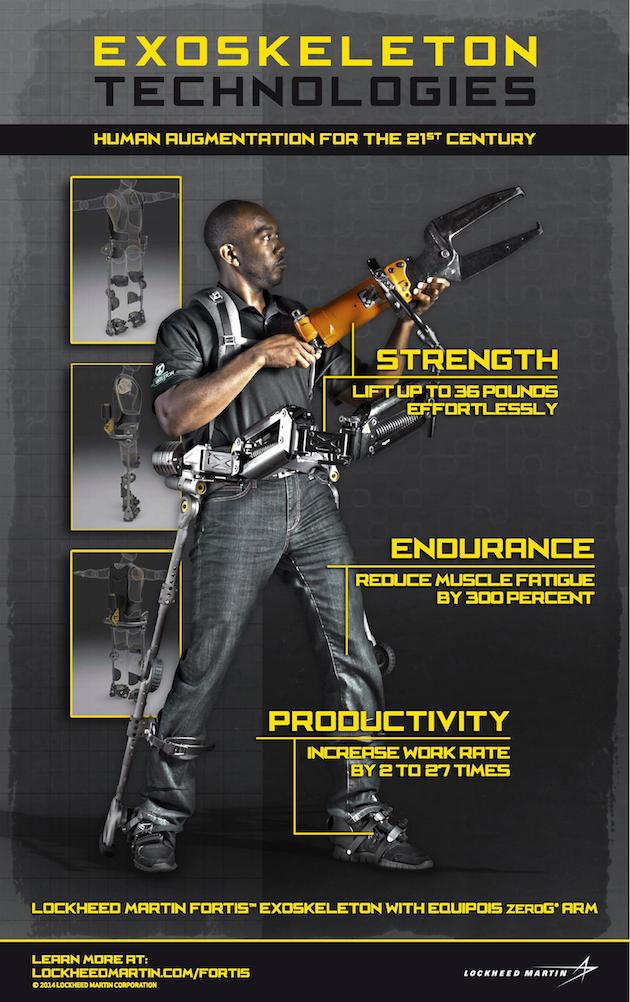 Girdle of Ogre Power
Okay, so this wasn't a real post at all. I guess I'm just not really able to work today.
I'd like to offer my apologies on behalf of dan-o and SH, who are responsible for my refusal to do actual work.
You should probably tell them, as an angry group, how much they've ruined everything.
You should really get into it with them. You should body-shame them until they take up therapeutic cutting.

posted by Ace at
02:43 PM
|
Access Comments