« Southwest Ohio Moron Meet-up Trial Balloon/Open Thread(CBD)
|
Main
|
Saturday Gardening Thread: Writer's Block Edition [Y-not and WeirdDave] »
August 30, 2014
College Football Thread
Or as I like to think of it, sharp cheerleader elbows.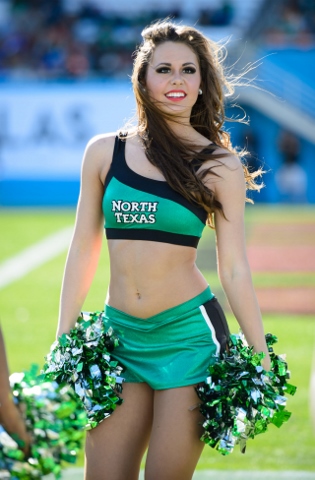 Texas A&M (21) kicked the snot out of South Carolina (9, for now) on Thursday, 52-28 at SC. I giggle now that the whole SEC gets to hate A&M as much as I used to. Enjoy all that, SEC! They're yours now.
Also this is kind of funny, a South Carolina furniture store offers to pay off furniture loans if A&M beats the Gamecocks by more than 10 points.
I just put this in here so I could say "Gamecocks"
They use insurance for this kind of thing, kind of like win a car with a hole in one at a golf tournament. Still, heh.
Boise State didn't do well at Ole Miss (18), a 35-13 loss. Arizona St also beat somebody.
Top Ten action today (and tomorrow, Baylor (10) plays SMU on Sunday in their brand spanking new McLane Stadium and I will be there, yo), all times EDT:
UCLA (7) and Virginia at noon
Ohio St. (5) and Navy, noon
Alabama (2) and West VA, 3:30pm
Arkansas and Auburn (6), 4pm
Oklahoma (4) and Louisiana Tech, 7pm
FSU (1) and Oklahoma St. (33), 8pm
Oregon (3) and South Dakota, 10:30pm
Also Michigan St. (8) beat Jacksonville St. last night, 45-7
That's all.

posted by Dave In Texas at
11:30 AM
|
Access Comments