« AoSHQ Podcast: Guest, Eli Lake
|
Main
|
Top Five True Medical Facts About a 0.238 Blood Alcohol Content »
August 15, 2014
Rick Perry Indicted On Two Counts Related To A Fantasy About Supposed Abuse Of Office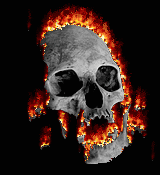 Well, holeee shit.
Added: Perry's statement:
Apparently he vetoed funding for the Travis County DA's office in an attempt to get the DA, who had been arrested for DWI to resign. The theory seems to be that's illegal coercion.
But what did Perry do, exactly?

He threatened, publicly, to use his line item-veto power to zero out the Public Integrity Unit's budget. Since that part of the Travis DA's office played a statewide role, it was funded by the state. This kind of threat isn't unusual. Executives use veto threats all the time to get what they want. The difference this time was that Perry had the audacity to do it all publicly. It's unusual for an elected official to bully another elected official into resigning. And when threats didn't work, he followed through on it. At the end of last year's legislative session, Perry eliminated the entirety of the Public Integrity Unit's funding–some $8 million over two years. Money that was going to investigate, in small part, his own party's mismanagement of state government agencies, including alleged corruption in CPRIT.

That seems pretty slimy.

It does. The Travis County Commissioners Court pitched in to restore about half of the Public Integrity Unit's annual budget, which allowed the unit to continue operating at a reduced pace and continue the CPRIT investigation. Residents of the Austin metropolitan area remain very grateful that money didn't go to road maintenance or a library or whatever.
Here's the problem with the theory of this case....an executive's veto power is plenary. They can use it or not for whatever reasons they want and other than getting the legislature to override it, there's nothing you can do about it. And guess what? Every Governor in the history of America has traded a veto or a threat of a veto to get something else they want. It's called....politics.
The DA blew a .238 blood alcohol level which isn't just drunk, it's AoSHQ Lifestyle Drunk. She was convicted of the charge.
There was a special prosecutor but remember Travis County is where the Tom Delay persecution was launched. They kind of hate Republicans and will abuse the courts to stop them.
Is this pure political bullshit? Yeah. But it's really hard to run for President while your under indictment. This is another reminder that Democrats play for keeps.

*I updated the headline because I was working fast to get this posted and now want to demonstrate more contempt for this vile abuse of power by prosecutors.

Below the fold...the DA getting mouthy with deputies who expected her to follow the law she was sworn to uphold.

posted by DrewM. at
06:58 PM
|
Access Comments