« Horrible News Presented in The Chill Groove (TM) Format
|
Main
|
Top Headline Comments 7-30-14 »
July 29, 2014
Overnight Open Thread (7-29-2014)
We had turned the corner at U Street and were marching up 14th Street when the woman with the megaphone leading SlutWalk DC started a new chant: 'We love consensual sex! We love consensual sex!' Well, OK, but who doesn't? Is there any actual opposition to this agenda? Is there an Anti-Consensual Sex Movement that someone forgot to tell us about?

-- Robert Stacy McCain in "Slutwalk Insanity"
Yes kids, prior to Star Wars, these were the films we were forced to watch to document our hardscrabble existence during the horrific Nixonfordcarter years when America went to hell in a polyester hand-basket: lots of crime, lots of grime, lots of graffiti, lots of bell-bottoms - and at least until the very end of the decade, no Internet, no cable TV, or video games: Kathy Shaidle brings you the "10 Movies Millennials Must See to Understand the 1970s - The era of devils, divorces and disasters, captured on film."
Also How Graffiti Vanished From NYC Subways
For decades, authorities treated subway graffiti like it was a sanitation issue.  Gunn believed that graffiti was a symptom of larger systemic problems. After all, trains were derailing nearly every two weeks. In 1981 there were 1,800 subway car fires-that's nearly five a day, every day of the year!

When Gunn launched his "Clean Trains" program [in 1984], it was not only about cleaning up the trains aesthetically, but making them function well, too. Clean trains, Gunn believed, would be a symbol of a rehabilitated transit system.

Systemically, train line by train line, Gunn took the subways off the map for graffiti writers. While they were fixing it, they didn't allow any graffiti on it. If graffiti artists "bombed" a train car, the MTA pulled it from the system. Even during rush hour.

May 12, 1989 was declared the official day of the city's victory over train graffiti.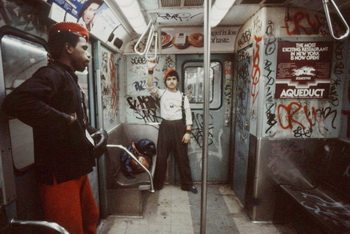 Is This Correct - 35% of All Americans With a Credit History Are In Collections?
According to a new study by the Urban Institute, 35% of U.S. adults with a credit history (91% of the adult population of the U.S.) have debt "in collections" - a status generally not acquired until payments are at least 180 days past due. Debt problems seem to be worse in the South, with states hovering in the 40%+ range, while the Northeast has it better, at less than 30%. The study's authors claim their findings actually underrepresent low-income consumers, because "adults without a credit file are more likely to be financially disadvantaged."

Oddly, only 5% of adults have debt 30-180 days past due. This latter fact is partially accounted for by the fact that a broader range of debt can enter "in collections" status than "past due" status (e.g. parking tickets).
Are people really this behind on payments or is this just a quirk of what counts as 'in collections'? But in any case the South is definitely deadbeat-ier than other areas of the country - something David Hackett Fischer noted as a regional trait in Albion's Seed.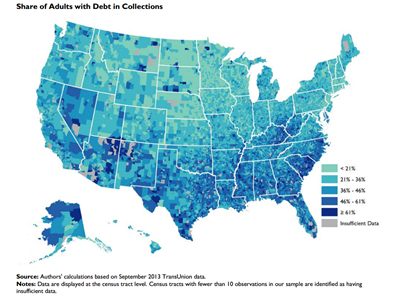 Of Course: US Chamber of Commerce to Endorse Democrat Mary Landrieu
Louisiana holds its primary election on the same day other states conduct their general election. The top two voter getters in Louisiana then proceed to a run-off election in December. It is not improbable that control of the Senate culd hang on the outcome of the December run-off in Louisiana. Having endorsed Landrieu, the Chamber would find itself fighting to keep Democrats in control of the Senate.

Two of the Chamber's current top legislative priorities are preserving the Export-Import Bank, which subsidizes foreign sales of certain manufactured goods and comprehensive immigration reform. Both of the issues have put the Chamber on the opposite side of many conservatives.
Is immigration reform and the Ex-Im Bank really that important to Chamber of Commerce members or is it yet another institution captured by the left?
Shock: Jesse Ventura Wins Defamation Lawsuit
The NYTs reports that "Mr. Ventura has said that his lawsuit is not about money." He just wanted an apology and to clear his name.

Not that he has any plans to return the $1.8 million dollars he won against Chris Kyle's widow and children.
Note that George Zimmerman's defamation lawsuit was dismissed because he was a 'public figure' while public figure Jesse Ventura was just awarded $1.8 million dollars.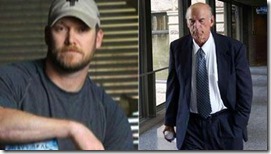 Atlantic Article About Ramadan Answers Itself
The Atlantic's latest clickbait piece is an essay asking "Why Are There So Few Ramadan Marketing Campaigns?"

And then, in the third graph, the author answers her own ridiculous question:

In the U.S., the growth of the Muslim population is projected to climb from 2.6 million in 2010 to 6.2 million in 2030.

So the reason Ramadan doesn't get marketed to is because because only 0.8 percent of the American population is Muslim and of that tiny sliver we have no idea how many American Muslims actually observe Ramadan in a meaningful way. There are more than twice as many Mormons. Heck, there are more Buddhist in America, too. Islam in America is an incredibly small niche.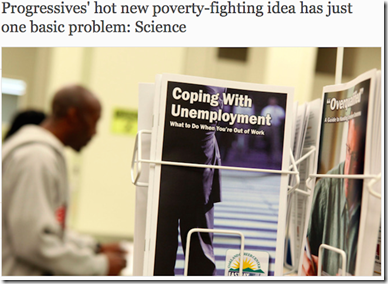 "A Twitter Exchange For the Ages"
It's not that professional journalists are uniquely dumb but the gap between their self-perception and actual smarts is quite possibly the largest in any field.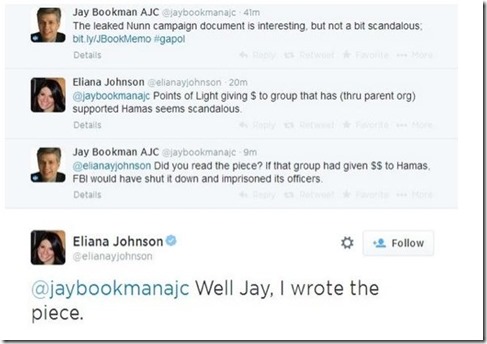 Do you need to be carrying an AR-15 around the Phoenix airport while accidently muzzle-sweeping people? Does this do anything for the gun rights cause?
Oh and a judge has issued a 90 day stay for DC concealed carry. So no more carry there until November.
Scottish Terriers: 'Shameful' and 'Offensive'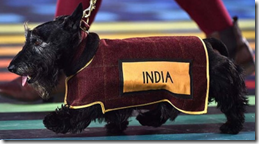 Mark Steyn: This is Toronto on a summer weekend in 2014
I wonder if any of the non-Muslim Jew-haters out and about on Saturday looked at that Khomeini portrait and felt a little queasy. You sign on for a little light anti-Semitism - getting your pension fund to divest from Israel, which is the 21st century equivalent of getting your country club to nix the Jews - and next thing you know you're standing next to a fellow who's hot for the Ayatollah. And at that point, if you've got any sense of self-preservation, you'll realize it's not really about the Jews anymore, it's about you.

Canada used to be a country proud of its role in helping keep some of those American embassy staff out of the Ayatollah's clutches. The Khomeinibopper at Queen's Park would gladly have handed them over. Yet he's as Canadian as you, at least de jure. And given Canadian immigration and demographic trends how many more who think like him will be at the al-Quds rally by 2020?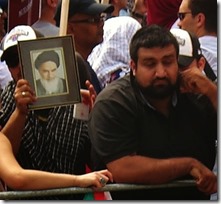 2 Hunters in Brazil Killed by Giant Anteaters
They're normally harmless but 'startle easily'. So always make plenty of noise when traveling in anteater territory and try to be very un-ant-like.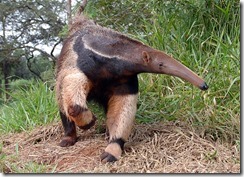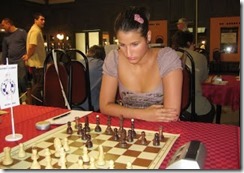 The AoSHQ group. Watch yer cornhole.
Teh Tweet!
Tonight's post brought to you by ice cream sandwich pr0n: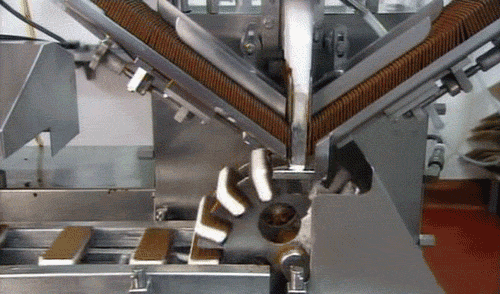 Notice: Posted by permission of AceCorp Ltd. Please e-mail overnight open thread tips to El Senor Ace.

posted by Maetenloch at
10:04 PM
|
Access Comments