« Spokesman for Turkey's Ruling Party: You Know, If the Kurds Want to Declare Their Own Free State, It's Fine By Us
|
Main
|
Top Headline Comments 6-18-14 »
June 17, 2014
Overnight Open Thread (6-17-2014)
[Since the usual comments are down, you can comment over at the Blackout Blog. Well if you're worthy that is.] Uh never mind.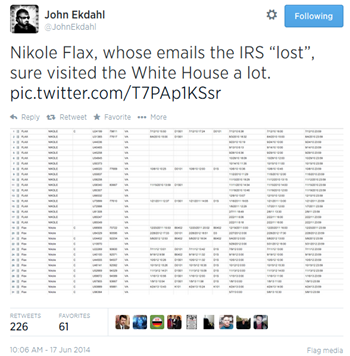 OMFG: Obama Calls Soccer 'Football'!!!!
Experts agree that soccer is almost indistinguishable from socialism. The sport does have some positive aspects, such as allowing American hipsters to engage in unironic expressions of patriotism. But at its core, soccer is a profoundly obnoxious enterprise.

...Hearing someone (any American, that is) refer to soccer as "football" is one of the most definitive signs that you should never be friends with that person. This is especially true if they immediately clarify themselves to let you know they were actually talking about "soccer."  If they begin to explain why they say "football" instead of soccer (see previous paragraph), it is advisable to extricate yourself from the conversation/relationship immediately.
Prime example here.
Quasi-related example here - The Great O. J. Simpson/World Cup Conspiracy
OJ Simpsons wife and lover were killed the saturday immediately proceeding the opening of the (soccer) World Cup in the USA because gridion players and baseball players had been on strike for a year and there was a real chance these homegrown games would suffer permanent value impairment if soccer had been given clean airtime so despite the fact the victims had 50 plus defensive wound apiece in what was given the injuries sustained obviously a desperate struggle and Simpson had a simple working man nick on one finger the black guy was chased on TV and dramatically charged and the entire process managed to maximise the blackout of what was supposed to be soccers coming of age in the US of A
And What's So Bad About Americans Liking Soccer Anyway?
Actually nothing as long they like soccer like any other sport. Which brings us to the 'football' hipsters:
It's not that they all have the same stories about study-abroad trips to Europe, or that they get wildly excited about the simplest saves, or even, for inexplicable reasons, that 90% of soccer fans in the U.S. seem to root for Arsenal.

My biggest gripe is that all of this feels like an elaborate affectation.

Instead of watching the game in the time-honored way of American sports fans-by thrusting a giant foam finger in the air, say, or devouring a large plate of Buffalo wings-your soccer fanatics have taken to aping the behavior of our fans from across the pond.

...The whole thing seemed to be less an expression of genuine fandom and more like an elaborate piece of performance art. Didn't we fight a war so you guys wouldn't have to take cues on how to behave from London?

It should come as no surprise that the situation is particularly heinous in New York City. This is a town where artisanal toast is now a thing. So of course there's a peculiar species of fan here whose passion for soccer seems to be less about 22 men chasing a ball up and down a field and more about its intellectual and cosmopolitan qualities.
But before you feel all self-satisfied because you like real sports and not that ghey Euro-socialist footy-ball, just remember that being a fan of a particular sport involves no real effort or achievement on your part.

You're simply watching far more-athletic-than-you mercenaries play a game and somehow feeling like you're involved in their wins and losses and that this says something about you as a person. Because ultimately it turns out that you're really just rooting for laundry.
There is ample evidence of Mr. Bergdahl's childishness.  Although provided with an apparently conscientious home-school education, he was not expected to prepare himself to face the responsibilities of adult life.  Regarding his son's education, Bob Bergdahl is quoted in the Michael Hastings Rolling Stone article as such: "Ethics and morality would be constant verbiage in our conversations."  Verbiage is all they amounted to.
And would you be surprised if it turned out that Bob Bergdahl was a creepy dude who stalked local women? Well don't be.
Washington Free Beacon For The Win
Watch it til the end.
Blog Traitor: Lefty Pundits Distort Unanimous Supreme Court Ruling to Smear Pro-lifers as Liars
Because of course the First Amendment only covers speech that has been ruled as 'true' by judges and political apparatchiks.
Yesterday, the Supreme Court ruled unanimously that pro-life organization Susan B. Anthony List should be allowed to challenge in court an Ohio state law that criminalizes making false statements in an election campaign. The law, which subjects individuals and groups to costly litigation, fines, and even jail time if they can't defend their political speech to bureaucrats and judges, was used in 2010 to intimidate billboard owners into rejecting the pro-life group's election advertising. The question of whether "somebody should be able to get into federal court," in the words of Justice Kagan at oral argument, united both the left and right wings of the high Court given the obvious and repellent injury to free speech rights.

Although it said that Susan B. Anthony List should have its day in court, the Court did not rule on the underlying merits of Ohio's false statements law. But that's not how left-wing commentators saw it. Immediately mischaracterizing the decision as endorsing a "right to lie," writers from across the Left used the decision to smear Susan B. Anthony List, in particular, and the political right, in general, as liars.
Washington Post Blog Proves Gun Owners Are Ignorant or Something
By looking at places where gun stores outnumber museums and libraries.
So so many fallacies and false assumptions in such a short article. So much so that you might suspect that Dana Milbank wrote it but no it's some other WaPo hack.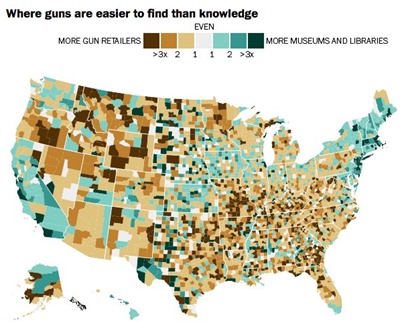 Google/YouTube: Indie Musicians Must Join Our Streaming Service Or Be Removed
In a statement to the Financial Times and reported by the BBC, Google has confirmed that it will remove the music videos of independent artists unless they sign up to its upcoming subscription music service. Many independent musicians and labels have refused to do so, claiming that the contracts offer significantly worse deals than the likes of Spotify and Pandora, and that Google is unwilling to negotiate on the rates it offers artists. A Google spokesperson indicated that the company could start removing videos within days.
Hmmm: Century-old Drug Reverses Signs of Autism in Mice
Venezuela Now Running out of...Coffins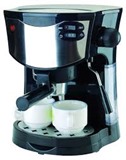 Michele Obama: Our First Tranny FLOTUS
Satire I think but then when you see this image....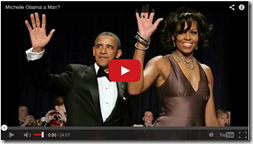 We should put Andrew Sullivan on the case - he's a sneaky little shit who enjoys this sort of thing.
Okaaay: ABC producer who changed gender 3 times was fired in May for 'performance-related issues'
I think making a fake work ID for 'Dawn' may have been one of the offenses.
Spider-Man Statue Removed From South Korean Playground Because It Has A Gigantic Boner
I take it that no one actually looked at it during the erection and mounting of the unit.
After erecting a statue of Spider-Man in a South Korean shopping center, artist Eunsuk Yoo met stiff resistance from the people who run it. It seems they took a long, hard look at the spectacular piece after suspicions were aroused about its suitability. The statue has now been yanked off, despite being impressively hung on that wall for almost a year. Yoo may feel he got the shaft, but one hopes he understands the thrust of the mall's decision.

It's mainly because the statue has a giant tumescent penis and people were starting to get weirded out.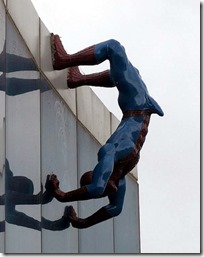 So What Did Crazy People Obsess Over Before Brain Chips and Black Helicopters Were Invented?
Persecutory delusions, for example, can be found throughout history and across cultures; but within this category a desert nomad is more likely to believe that he is being buried alive in sand by a djinn, and an urban American that he has been implanted with a microchip and is being monitored by the CIA. 'For an illness that is often characterised as a break with reality,' they observe, 'psychosis keeps remarkably up to date.' Rather than being estranged from the culture around them, psychotic subjects can be seen as consumed by it: unable to establish the boundaries of the self, they are at the mercy of their often heightened sensitivity to social threats.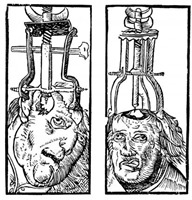 The AoSHQ group. So watch yer cornhole.
Teh Tweet!
Tonight's post brought to you by tonight's writing assignment: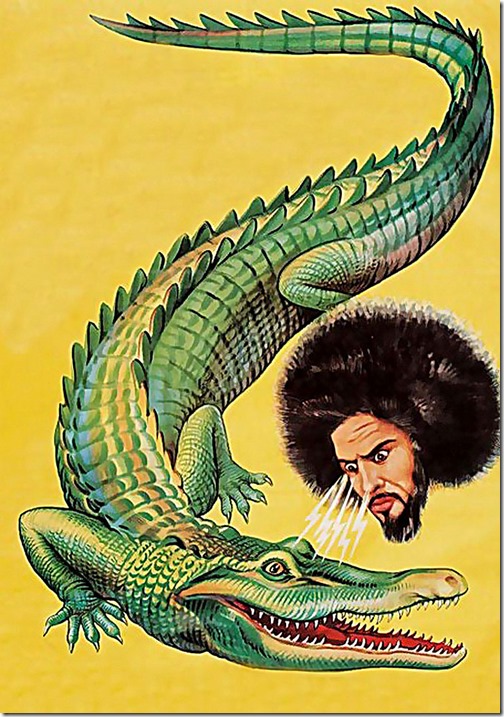 Notice: Posted by permission of AceCorp LLC. Please e-mail overnight open thread tips to maetenloch at gmail. Otherwise send tips to Ace.

posted by Maetenloch at
10:43 PM
|
Access Comments