« Gaming Thread 4/13/2014
|
Main
|
Gun Thread (4-13-2014) »
April 13, 2014
Food Thread: Bar Etiquette; Take 2: An Open Letter To The "Lady" Who leaves Notes When She Doesn't Get Her Prefered Seat [CBD]
Dear anonymous woman,
While I appreciate your effort in penning this lovely missive, and I really enjoyed your interesting syntax, I am puzzled that you refer to yourself as a "lady."
Ladies don't use words like "dick" and "douchy," and they certainly don't wander into bars expecting to sit down immediately, when others have been waiting patiently and politely.
And as long as we are on the subject, ladies don't go to bars without their husbands and get hammered.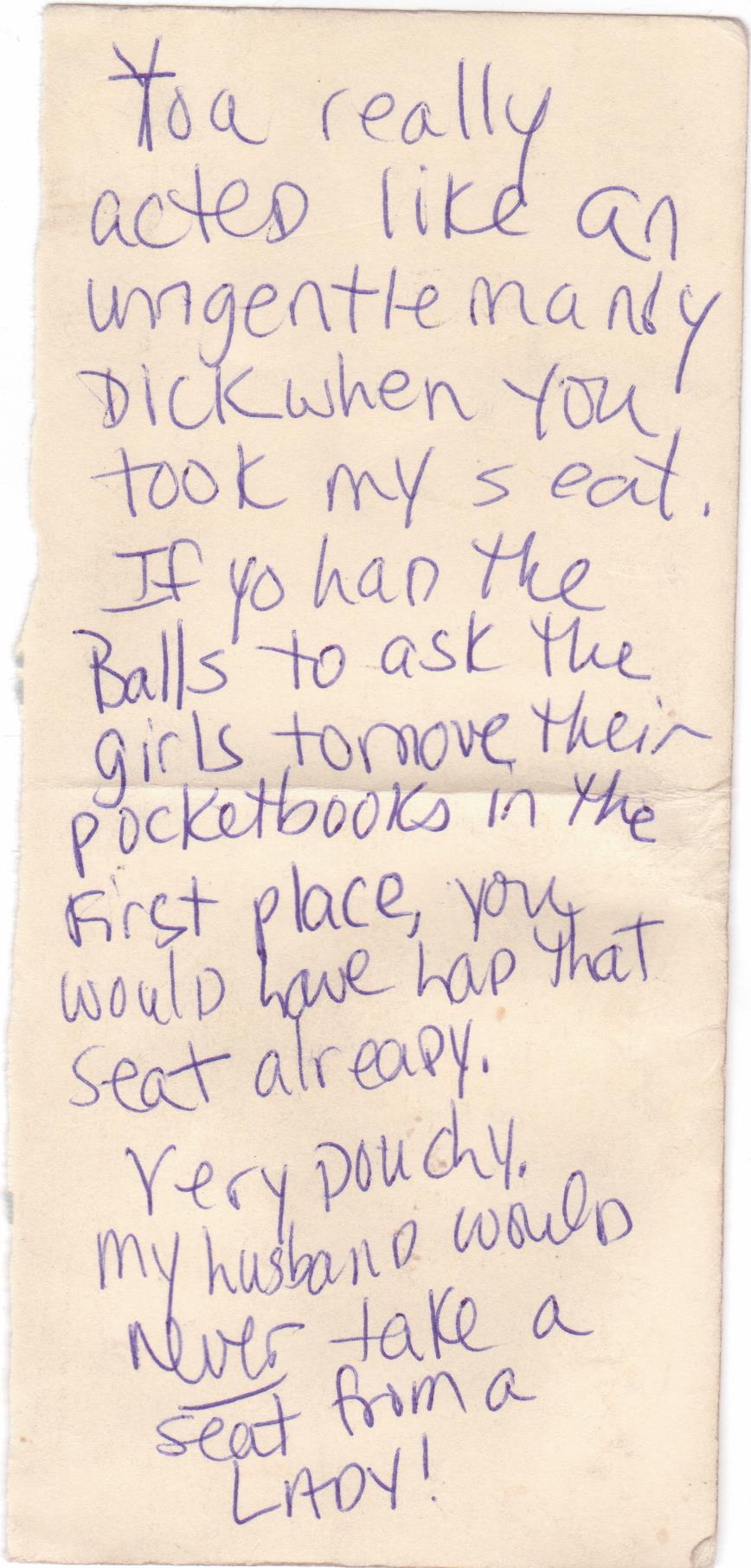 The bartendress during this alleged brutality was witness to the proceedings, and responded with this: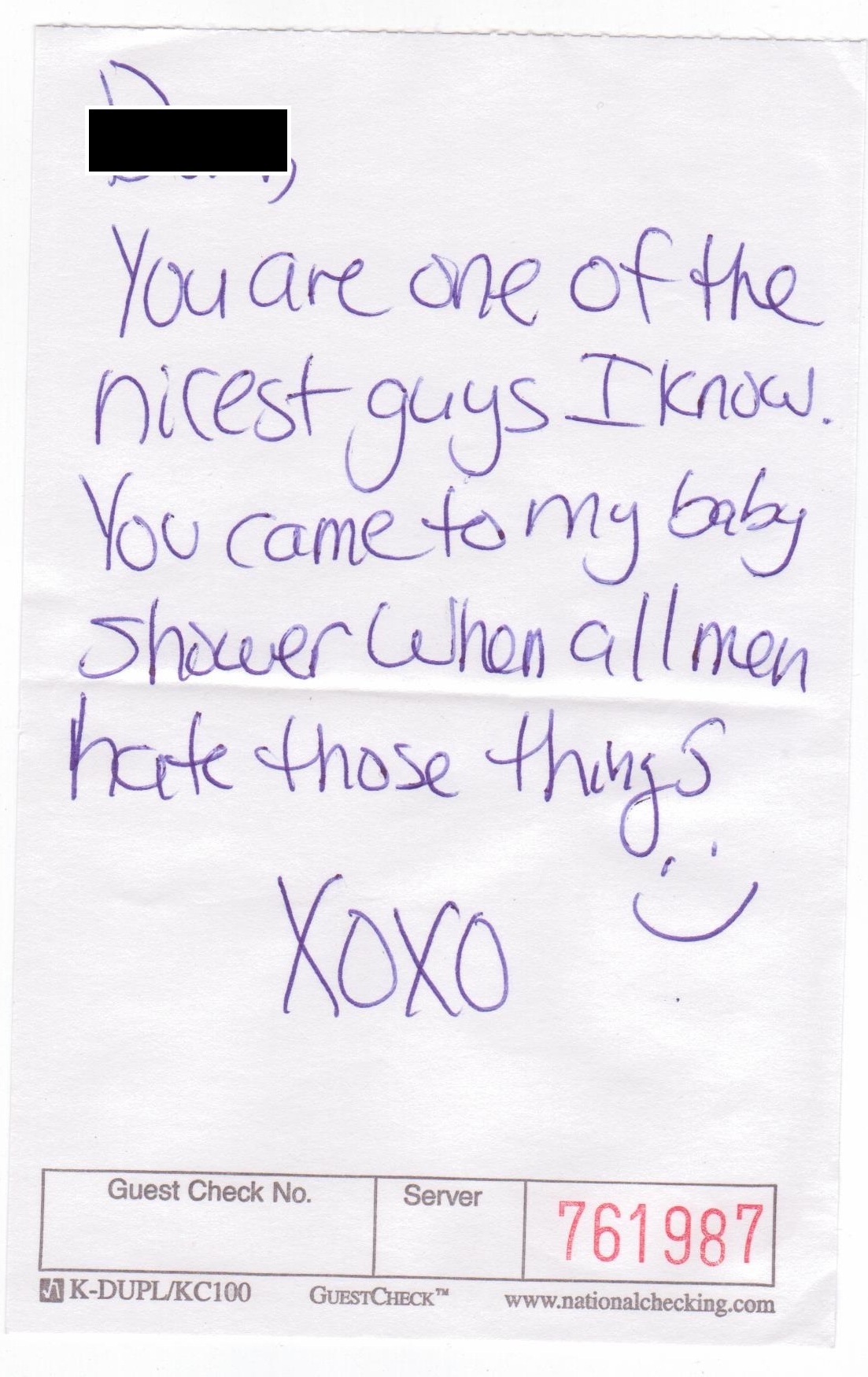 Although...I stopped in a week later and the bartender (also witness to the assault) felt that I had been insufficiently abused, so he invited me to the Easter brunch: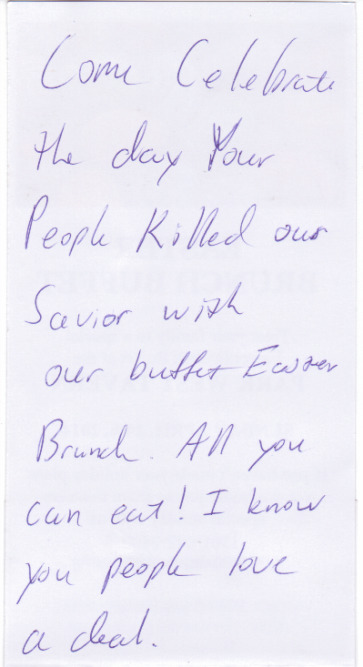 Hummus
1 15 ounce can of chick peas (cecci beans)
1 small clove of garlic
Cayenne pepper to taste (I use 1/8 teaspoon)
Pinch of Kosher salt
Juice of one large lemon
4 ounces Tahini (Sesame paste)
1 cup Extra Virgin olive oil (Do not use a very flavorful one...neutral is best)
In a food processor with the metal blade, blend the beans, garlic, salt, pepper and 1/2 the lemon juice. At least 10-15 seconds....you want it nice and smooth.
Add the tahini (be sure to stir it thoroughly before using) and process until smooth...another 10 seconds or so.
Gradually add to olive oil, starting very slowly, until the mixture is emulsified and nice and thick. It might not need the entire cup of oil, so go slowly and check frequently.
Taste and correct for salt and lemon juice. After you add more lemon juice it might require a bit more oil to thicken.
I have used lots of different tahini preparations, but recently found an organic one from Canada that is great.
The traditional scoop is pita, but try it with pretzels.

posted by Open Blogger at
04:00 PM
|
Access Comments