« Saturday Car Thread 04/05/14 - [Niedermeyer's Dead Horse & Countrysquire]
|
Main
|
Saturday Night Hoops [Y-not] »
April 05, 2014
Weekend Travel Thread: The Nicest People [Y-not]
Greetings, morons and moronettes! Welcome to your Weekend Travel Thread, brought to you by 2000 Miles:
I was away last weekend visiting a sick parent. Not a very fun form of travel (nor economical). I think the five day trip ran over four grand. (Mr Y-not is hiding both the bills and all sharp objects from me -- there goes our 30th wedding anniversary vacation!)
Anyway, it was a trip packed with plenty of time (too much time) to sit and ruminate, especially about people...
...by which, of course, I mean the Evil Rat Bastards who comprise the minority of the U.S. population but manage to occupy an overly large presence in our psyche by virtue of their commitment to being unpleasant.
That said, I gotta tell you that I found myself really enjoying (well, as much as possible given the circumstances) being back in my hometown. Almost every single person with whom I interacted was not just polite, but actually nice. Now you might expect that of service industry folks, but I even found a good number of regular people I passed by on foot smiling or nodding or even saying hello.
(I don't have an explanation. It's not a small town, nor is it a particularly homogeneous one in terms of appearances, accents, or much of anything -- so it's not like I seemed like I "belonged" any more than any other person might. And the weather was cold and dreary. But whatever the reason, it was certainly a relief to be dealing with nice people instead of jerk wads last week.)
So it got me thinking about where I've traveled that have a disproportionate number of "nice" people -- and the reverse, of course.
There are tons of listicles about this topic. Here's one that was published last year by Conde Nast.
More than 46,000 readers gave their opinions last year on everything from favorite airlines to best hotels and friendliest and unfriendliest cities. It's the latter category that might cause the most surprises, with U.S. cities dominating the "unfriendly" list.
Newark, New Jersey, is the unfriendliest city in the world according to the survey.
"Newark is best known for being the site of an airport near New York, and for many of our readers, that's the only reason to stop there," says Conde Nast Traveler.
In total, five U.S. cities were voted into the top 10 unfriendly cities list and eight made the top 20.

One U.S. city broke the top five in Conde Nast's list of friendliest cities: Charleston, South Carolina. Clearly I need to add it to my bucket list. Follow the link to see the top and "bottom" lists.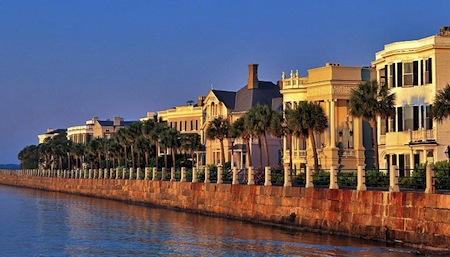 The Battery, Charleston, South Carolina
I can't say I was too impressed by Conde Nast's rankings, however, as the "unfriendly" cities are also, for the large part, simply dangerous and/or depressed cities. I mean, Newark? Come on! I'm really more interested in which cities (or countries) that are typically thought of as travel destinations are home to a lot of friendly (or unfriendly) people. Which tourist destinations have an undeserved reputation for friendliest? Which deserve that reputation?
In my own travels I've found that there's something Mr Y-not and I call The Mahalo Effect. You know how everyone says how laid-back and nice Hawaiians are? They refer to the "mahalo" lifestyle. Well, in my experience after several trips there, I'd say that's undeserved. If you are lucky, you get professional service from the folks in the travel industry, but random interactions with non-tourists are generally meh (or worse). I've found it's a pretty common phenomenon in areas with seasonal tourism, especially beach towns. In any event, we've concluded that the actual translation for "mahalo" is F-U.
I will add, that the exception to The Mahalo Effect appears to be in the Waimea area of the Big Island which seems more like a real place with real people who don't treat you as a walking wallet to be picked.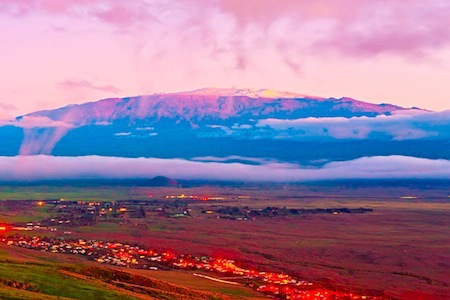 Go here.
BTW, if you just want to focus on the U.S. cities that are ranked friendlies and least friendly, follow this link. (It's just a summary from that same Conde Nast survey.) I'd say one of the friendliest large cities that I've spent time in is Houston. The men, in particular, are very polite. My least favorite U.S. cities in terms of friendliness are probably Boston and New Orleans. YMMV. (In terms of destinations outside the U.S., the friendliest was Vancouver, B.C., and the least friendly was Paris.)
Another way to identify "friendly" places, might be to look at which places are considered to be ideal for solo travelers. Back in the day I did a lot of traveling on my own and it did make a huge difference to the enjoyment of my trip if the locals were friendly, helpful, nice, etc. Courtesy of a site called Thought Catalog, here's a list of the best places to travel alone. Here's a bit about the criteria used:
the ideal places for solo travel will have to either:

Have really friendly people so you can make friends easily and get to know a place through local knowledge;

Be away from crowds but yet safe enough for you to relax without worrying too much.
Follow the link to see the top ten. What do you think of it? I have not been to any of the places on the list, although I did find the parts of Portugal that I visited to be pretty friendly. No problems navigating there despite not speaking the language and some effort by the locals to engage with us as people, not just tourists.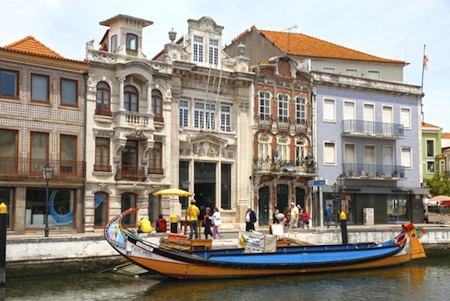 Aveiro, Portugal was ranked number three in top destinations for solo travelers.
Finally, in the interest of completeness, I think I should provide this link to six places where women should not travel alone, courtesy of a site called Hello Beautiful. There are no surprises on this list.

So where have you visited (or lived) in which you've found the people especially nice?

posted by Open Blogger at
05:19 PM
|
Access Comments