« Sun. Morning "Open Before The Book Thread" Thread [OregonMuse]
|
Main
|
Sunday Travel and Leisure Thread: "Winter's Not Over Yet!" Edition [Y-not] »
February 23, 2014
Sunday Morning Book Thread 02-23-2014: Manliness Again [OregonMuse]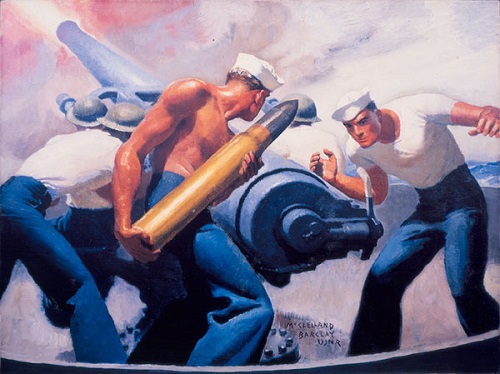 Manly Men Doing Manly Things
Good morning morons and moronettes and welcome to AoSHQ's prestigious Sunday Morning Book Thread.

More Manly Poets
This is a topic I've touched on before, but it's always worth a revisit. Moron commenter 'Taro Tsujimoto' enjoys reading manly poetry written by manly men, poems with, as he says, "big brass huevos", and submitted a few of his favorites.
Dulce et Decorum Est, by Wilfred Owen (one of my personal favorites) is probably one of the most beautiful anti-war poems you'll ever read, and by "beautiful" I mean "intensely horrific". It's a description of a poison gas attack on a small group of soldiers, and one of them doesn't get his mask on in time. You should really read it out loud to get the feel and rhythm of the words.
According to Owen's bio at poets.org, he was wounded in battle in 1917. But
Owen rejoined his regiment in Scarborough, June 1918, and in August returned to France. He was awarded the Military Cross for bravery at Amiens. He was killed on November 4 of that year while attempting to lead his men across the Sambre canal at Ors. He was 25 years old. The news reached his parents on November 11, the day of the Armistice.
Dude hated the war, yet tried to do his duty in combat even though it cost him his life. You can't get much more manly than that.
WWI was a good war to be "anti-" about.
And some poems really do need to be read aloud to get the full effect. For example, Free Fall by Greg Ferguson is a modern retelling of man's temptation and fall from grace based on Genesis 3. But listening to this dramatic reading in the short film video at this link is, in my opinion, a lot better than just reading the text.
WWI (or the aftermath) was also the inspiration for The Second Coming, by W. B. Yeats, written in 1919. This is the poem that contains that famous line "The best lack all conviction, while the worst are full of passionate intensity" which comes to mind in this age's political and cultural battles every time one on our side betrays us, chickens out, or sells us down the river. Which, as we all know, occurs with depressing regularity.
But it's a thoroughly creepy poem, and it helps to read it in a dimly-lit room with bad weather going on outside.
I remember Simon and Garfunkle's musical version of Edwin Arlington Robinson's poem Richard Cory from their Sounds of Silence album. The whole poem is nothing but a set-up for the last line, which Taro call "the greatest sucker punch in literature." He also says he would love to hear suggestion from other morons on "manly-man kickass poems."
I have a couple of manly poem candidates: Ice Handler by Carl Sandburg (flannel shirts and fisticuffs), and High Flight by John Gillespie Magee, Jr. Magee, the son of far east missionaries, enlisted in the Royal Canadian Air Force in 1940. He was killed in a training flight accident at age 19.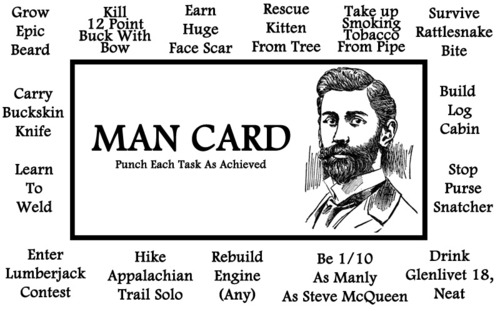 Got Yours?

Ugh
In anybody's list of most loathesome politicians, Florida's Charlie Crist probably ranks pretty close to the top. Well, he wrote a book that even made The New Republic gag. Even with the liberal boob bait title The Party's Over: How the Extreme Right Highjacked the GOP and I Became a Democrat, they still thought it sucked bowling balls:
Crist has written...a dishonest and boring memoir. But by the end of this slim volume, a self-justifying account of why Crist switched parties, pathos overwhelms the sheer awfulness of the book. Crist is such a political hack, and so unable to talk or sound like a normal human being, that he actually provides a window into the soul-destroying business of politics.
I must admit the schadenfreude from this is making me feel all warm and toasty.
It's nice to see Crist getting a little payback - after spending much of his career crapping on the party he claimed to be a member of, it's obvious that his new Democrat BFFs don't much care much for him, either. Like Arlen Specter, another ego-driven opportunist who made John Kerry look humble and principled by comparison, Crist's career more or less sputtered out like a wet squib. No one's going to buy his crappy book, either. Of course, in a truly just world, Crist and Specter would be handing out towels in men's restrooms, but just having them out of office and out of public life is good enough for now.

I Think My Irony Meter Just Twitched
Heh. Free Kindle Books and How to Find Them is now available. Price: $2.99.
I would much prefer the spirit behind this book, even though the author was a filthy hippie. In fact, I think he was the king of the filthy hippies.

Where Do Those Lovely Ampersands On This Blog Come From?
According to this Puffington Host piece, '&' used to be a letter:
Ampersand
Until as recently as the early 1900s the ampersand, &, was considered a letter of the alphabet and was listed after Z in twenty-seventh place. At the time it was common practice to use the Latin phrase per se ("by itself") to differentiate between individual letters and single-character words -- so A would be A per se, I would be I per se, and so on -- and so to avoid confusion between & and "and," the alphabet would usually finish with a final "X, Y, Z and per se &." This and per se and eventually ran together, and the ampersand was born.
This sounds a bit on the contrived side to me, but what do I know?
But even so, I thought the article, which discussed the origins of 10 other words (such as paraphernalia, handicap, deadline, for example) is worth a read.
And here are some free ampersands for you non-Premium AoSHQ members:
&&&&&&&&&&&&&&&&

The Job of Writing
From the earlier manly poets thread, I noticed a reference to an article written by Larry Correia from his Monster Hunter Nation blog entitled How to be a Professional Author. Lots of good stuff in it. The section titles are:
Writing isn't Mystical Bullshit. It is your Job.
Writer's Block is a Filthy Lie
Everybody has a "Muse"
Don't Listen to Artsy-Fartsy Chumps
Education versus Paying Rent
Correia references one of his earlier blog posts, Time Management for Writers, which also has lots of good stuff.
I've always known that good writing takes a lot of self-discipline, including dragging yourself to your desk to write even when you don't feel like it, even if you don't feel "inspired". I had some writing pretensions years ago, but I see now why they never went anywhere, and that is my almost complete lack of any kind of discipline.
But enough about me. Read Correia's articles, all ye aspiring writers and be wise.
Thanks to moron commenter 'BornLib'.

Unfamiliar Books, Familiar Authors
An interesting piece that discusses some little-known books by famous authors, but a lot of the authors I've never heard of, either, so those were kind of lost on me. However, here are some on the list that caught my eye:
Invitation to a Beheading by Vladimir Nabokov
Romola by George Eliot
The Ruby in the Smoke by Phillip Pullman (a mystery by the author of the 'Dark Materials' YA novels)
The Red House Mystery by A.A. Milne (what!? The 'Pooh' books guy wrote something else? Yes, he did, and this mystery novel was quite popular in its day. Now, not so much. But the good news is that it's available on Kindle for free).
Hangsaman by Shirley Jackson. Jackson is known chiefly for one monumentally creepy short story, 'The Lottery', but she's written a lot of other creepy stuff, too. Such as this one. Also, The Haunting of Hill House which has been made into a movie a couple of times and We Have Always Lived in the Castle.

___________

So that's all for this week. As always, book thread tips, suggestions, rumors, threats, and insults may be sent to OregonMuse, Proprietor, AoSHQ Book Thread, at aoshqbookthread, followed by the 'at' sign, and then 'G' mail, and then dot cee oh emm.
What have you all been reading this week? Hopefully something good, because, as I keep saying, life is too short to be reading lousy books.

posted by Open Blogger at
10:00 AM
|
Access Comments