« The Senate Races & Immigration
|
Main
|
Conservative Groups Out Raising Establishment Ones? »
February 01, 2014
Yard and Garden Thread [Y-not and WeirdDave]
Greetings gardening morons and 'ettes! Welcome to your Saturday gardening thread. Without further ado, here's some thread-fodder...
Fun facts about plants from Better Homes & Gardens:
Tomato juice is the official state beverage of Ohio, honoring the part A. W. Livingston of Reynoldsburg, Ohio, played in popularizing the tomato in the late 1800s.
(Pretty sure homemade root beer is the official state beverage of Utah.)
From a botanical standpoint, avocados and pumpkins are fruits, not vegetables, because they bear the plants' seeds. Rhubarb, on the other hand, is a vegetable.
This is just an excuse to post a clip from one of my favorite guilty pleasure movies:
If you've never seen Zorro: The Gay Blade, I highly recommend it. Very silly. George Hamilton is one of the kings of camp.
Below the jump... take it away, WeirdDave!

WeirdDave:
Well, since we can't be actually gardening at the moment across most of this barren, global warming ravaged country, perhaps we can discuss what veggies we will put out first, in other words, cool weather crops. I've had indifferent luck with cool weather veggies in the past. Perhaps the most consistently successful have been varieties of lettuce. The big garden center near me sells 9 packs of lettuce plants already started, 3 each of Bibb, Romaine and Red Leaf., for $4-$5 each. I usually buy a few packs and put them out mid March. As long as I watch for frost and give them time to grow a bit, by mid April they are ready to harvest. I pinch a few leaves off of each plant at a time, give each plant time to recover by rotating the harvest down the rows and I have fresh lettuce for salads until the warm weather hits and the plants bolt. Spinach is another early season favorite, although it doesn't seem to replenish itself quickly like lettuce. I usually let it grow until I see the first sign of bolting and then harvest it all, but it's usually only enough for 2 meals at most. Which brings me to my nemesis, my curse, my ruination, my bęte noire.
Broccoli
Oh how I curse thee broccoli. All winter long visions of perfect, crisp florets dance through my head. Raw, steamed, covered in cheese or hidden in chicken divan, how I yearn for broccoli. Every year I plant broccoli, and EVERY FREAKING GOLDURN YEAR THE MOTHER PLUCKING, CLOCK SHUCKING, SHIP HEATING, GRASS TICKING, RASSAFRASSING, UNGRATEFUL, WORTHLESS PIECE OF ABSOLUTE SPIT PLANTS BOLT!!!! EVERY. YEAR. I've never gotten more than a few side shoots and a lovely long trail of yellow flowers. Now, if I was a florist, I'm sure I could find many, many uses for this....beauty that my broccoli plants present me with. A new line of vegan boutonničres perhaps, or replacing baby's breath in the spring, saving a precious few dollars on bouquet components when the prices are the highest. Broccoli flowers would make an excellent replacement for the white lily in the hands of a corpse because THE DAMN THINGS KEEP KILLING MY DREAMS OF FRESH BROCCOLI IN MY FOOD!! GRRRRRRR! One year I even shot one plant with a shotgun hoping that the others would take the hint and be scared straight. It didn't work. I swear I heard the surviving plants chanting that night; "Bolting, bolting as fast as we can, won't eat us, we're broccoli, man!". I was determined to put the fear of sod into those plants. *snick*, I cut one plant off at the roots and nailed it to an X shaped piece of wood. "Those plants are sure to shape up now, I crucified that sprout! Now they'll learn." The next morning I eagerly ran to my garden to see if those unruly plants had learned their lesson, but my horrified eyes beheld nothing but fully bolted broccoli, dainty yellow flowers waving gently in the breeze. Where the X shaped cross had been there was a hole in the ground next to a rock of about the same size. A small sign contained writing I could just make out if I squinted: "Tree Is Risen. Halleluiah!"
I gave up. Not only had I not intimidated the plants, I'd given them a reason to hope, a new faith in the power of bolting. I have no doubt that future generations of broccoli plants will breathlessly recount the greatest fiore ever so bold, shorn of crowns, dying on a cross as their stand in. I had nothing left but to let nature take it's course. I had noticed a couple of rabbits frolicking in the fields nearby so I carefully rolled back the chicken wire in front of the broccoli, and retreated to my den for a beer or two. One or two became three or four and I dozed off. Awakening to the dappled light of a late spring afternoon, I sprang up and flung open the outside door. Success! A dozen rabbits, startled by the noise of the door slamming open, scampered out of my garden right where the chicken wire had been rolled away. Cockily, I sauntered over to the garden, confident that a lesson would have finally been taught. Indeed one had. The rabbits, lured by the open fence, had marched right up to the bolted broccoli, turned left, and eaten all my lettuce.

And now, from your co-hostess Y-not:
We had fresh snow this week at Casa Y-not (in Zone 7a of the glorious Wasatch Front, Utah), so the only shovel I picked up was a snow shovel. Instead of working in the yard, I've been thinking about how to create different outdoor "spaces" in our suburban backyard. One thing in particular that I'd love to have is a meditation garden. Our back yard has two levels in it, so it has a natural division defined by the grade. In addition, we have a clump of very tall, mature aspens under which no grass grows. The prior owners had their trampoline located there (nearly EVERY family in Utah has a trampoline!). So that seems like a perfect place to put in some dryscaping and some plantings and structures to create a small outdoor "room."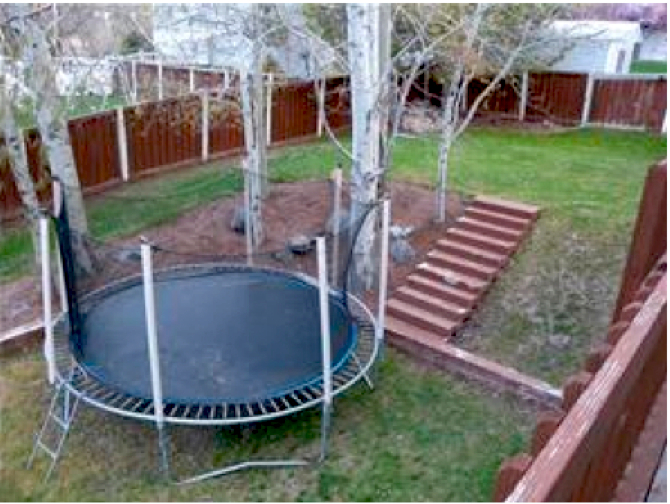 Here are some ideas I've found thus far:
Design ideas for a meditation garden. A brief outline of some of the key elements you might want to incorporate.
Crevice garden from Country Living. (Go to slide 6 if it doesn't load to that page. The rest of the slide show is interesting, too.) Mr Y-not and I built something along these lines at our place in SoCal using pea gravel, pavers, and drought-tolerant plants. I think we'll need professional help here, because the climate and terrain are more difficult... and we're that much older and out of shape!
I don't think we could pull this off, especially in our climate, but I often get inspiration from Sunset Magazine. Here's an idea for a "Bali retreat", perfect for small spaces.
What would your ideal meditation garden look like?

And now, in the spirit of our last week of NFL football, some eye-candy:
How in heck did I miss THIS last year?
Make sure you stick with it to the end, moronettes. Hubba, hubba!
OK, morons, for you some farm girls:
(Catchy song, too.)


posted by Open Blogger at
11:53 AM
|
Access Comments